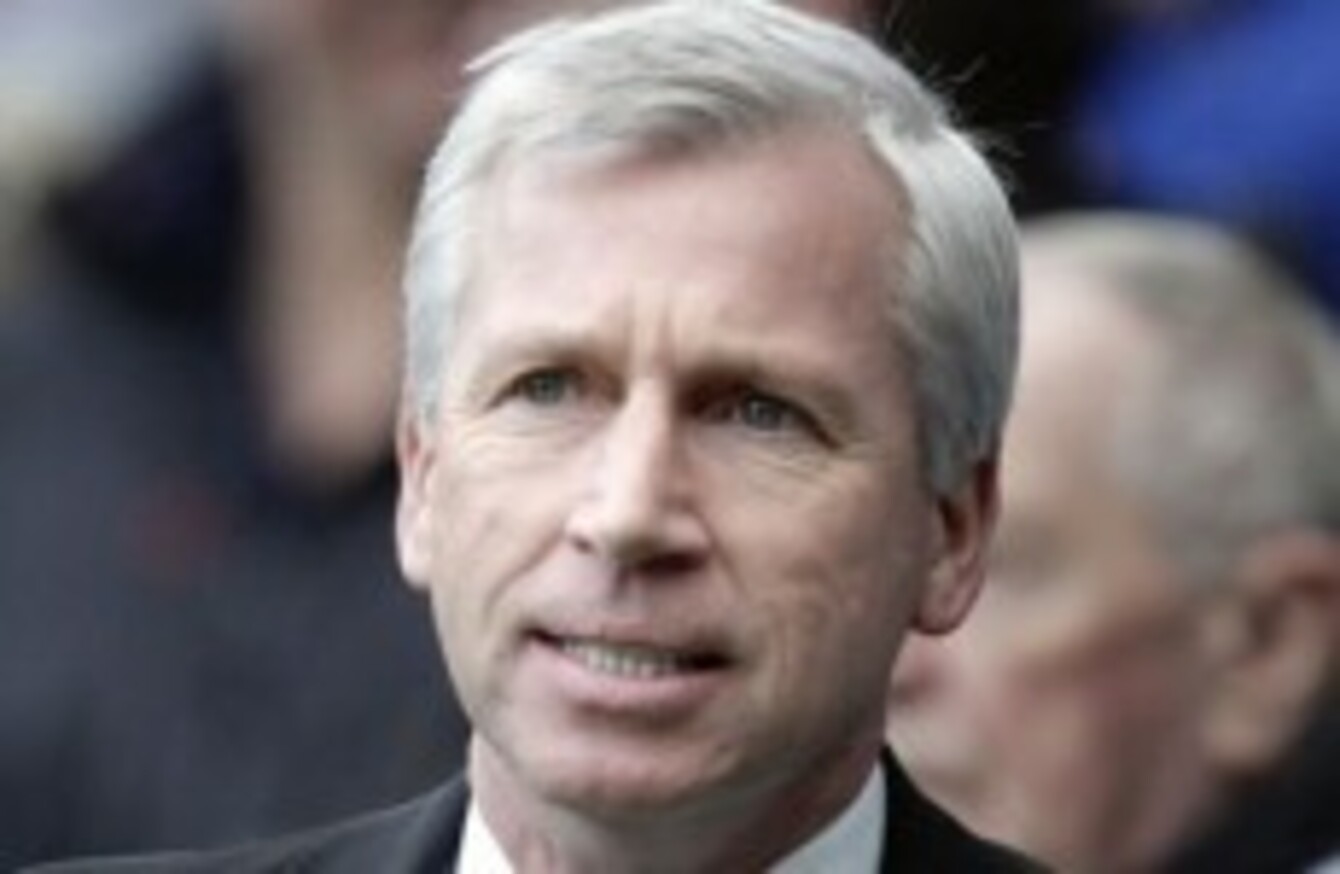 Pardew has overseen Newcastle's best season in years.
Pardew has overseen Newcastle's best season in years.
NEWCASTLE MANAGER ALAN Pardew admitted he was torn while watching Chelsea's sensational defeat of Champions League holders Barcelona.
The west London club sealed the unlikeliest of victories on Tuesday to set up a showdown in the final against Bayern Munich, but despite the impressive manner of the win, Pardew was left with mixed feelings, knowing his side could be denied the final Champions League qualification spot for next season.
"I'm split as you want the English teams to do well and Chelsea winning the Champions League would be fantastic," Pardew said.
"But that would take a place away so it's something we'll have to keep our eye on. But it's the rules so we'll just get on with it."
If Roberto Di Matteo's Chelsea manage to win the final, only three English teams, rather than four, will qualify for the tournament next season via their league position.
Newcastle have stormed home in the Premier League with six straight wins, and lead Tottenham in fourth by three points, while Chelsea are four points off the pace in sixth.
Pardew can take much of the credit for overseeing what has been by far the club's best season in years but despite their fine run home, the last Champions League spot will count for nothing if they remain in fourth and Chelsea defeats Bayern.
A Europa League spot will still be on offer for Newcastle if they hold firm and miss out on the Champions League, a possibility Pardew claims not to be displeased with.
"The Europa League last night (Thursday) was a fantastic competition and that's a competition it looks like we'll be playing in so we're excited about that," he said.

"The opportunity for us is to go one step further and finish as high as we can. We have the chance to finish third so that's what we're going for."
Pardew went on to apologise to Saturday's opponent Wigan Athletic for a misunderstanding which may have been caused by his comments regarding ticket allocation.
The 50-year-old had previously told Newcastle fans to turn up in numbers at the DW Stadium, causing some fans to travel to Lancashire without tickets for the match on Saturday.
"I would like to apologise to anyone who may have misinterpreted the comments I made about our supporters travelling to Wigan on Saturday," Pardew said.

"I have nothing but respect for Wigan as a club and clearly would never wish to interfere with any ticketing or safety issues Wigan have in place at their stadium.
"I was simply trying to encourage as many of our fans as possible to get to the game to cheer us on, but of course only through legitimate means."