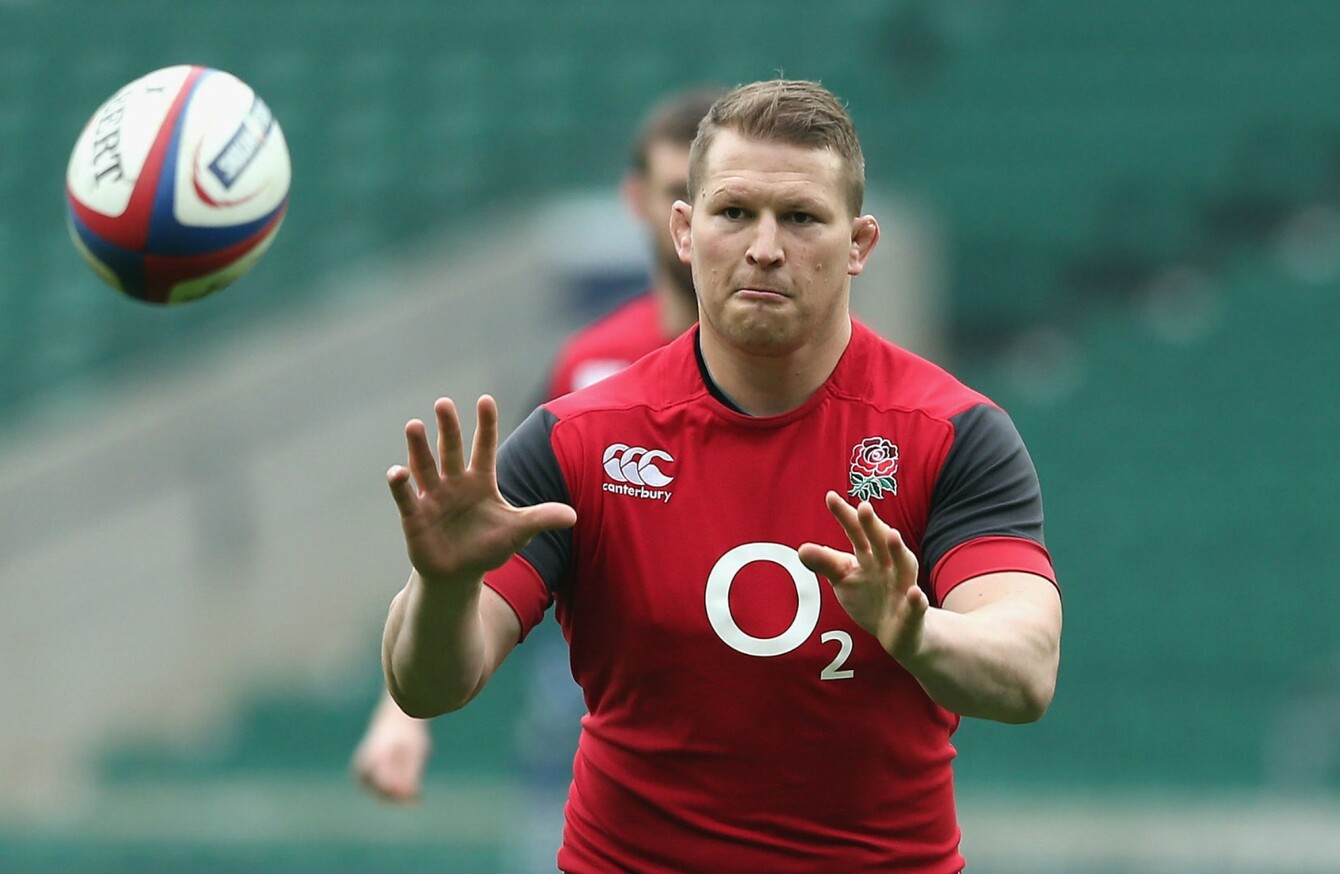 England hooker Dylan Hartley
England hooker Dylan Hartley
FORMER BRITISH AND Irish Lions coach Ian McGeechan has urged Eddie Jones to appoint Dylan Hartley as England captain.
Jones will officially begin his duties as England's new head coach next week, having been appointed as Stuart Lancaster's successor in the wake of a miserable Rugby World Cup campaign.
One of the Australian's first tasks will be to select his skipper, with Chris Robshaw's position seemingly vulnerable after he was criticised by Jones during the World Cup.
McGeechan told the Telegraph: "For me, were I coach, Dylan Hartley is the player I would go for."
Hartley's career has been blighted by disciplinary problems and the 29-year-old hooker was left out of England's World Cup squad by Lancaster in May after receiving a four-week ban for headbutting.
However, McGeechan added: "This situation needs a strong personality and character to lead England. And Hartley is that man. He has been captain of Northampton. It is not as if it is a new role for him.
"Yes, there is an element of the gamble about it because of Hartley's disciplinary record, but that is where you back yourself as a coach.
"You have to give Hartley a very clear understanding of what you expect from him. Yellow cards simply cannot be a part of it.
"Whenever I have spoken to Hartley, I have found that you can have a very good rugby conversation with him. He seems to me that he has a good rugby brain, and I think he could form a really good rapport with Jones because it is so important that the coach and captain have a close and special relationship."
In his introductory news conference earlier this month, Jones did not rule out sticking with England's current skipper, but McGeechan expects a change.
"I think Jones will move on from Chris Robshaw," he stated. "I see that he [Jones] has said that he will have a coffee with Robshaw soon, which, of course he should do, and it might be that he strikes up such a rapport with him that he decides to continue with him.
"But I doubt it, because equally he will be asking himself: 'Where is this team and where do we want to take it?' And to me it would be obvious that he would want a new leader to take the team forwards."