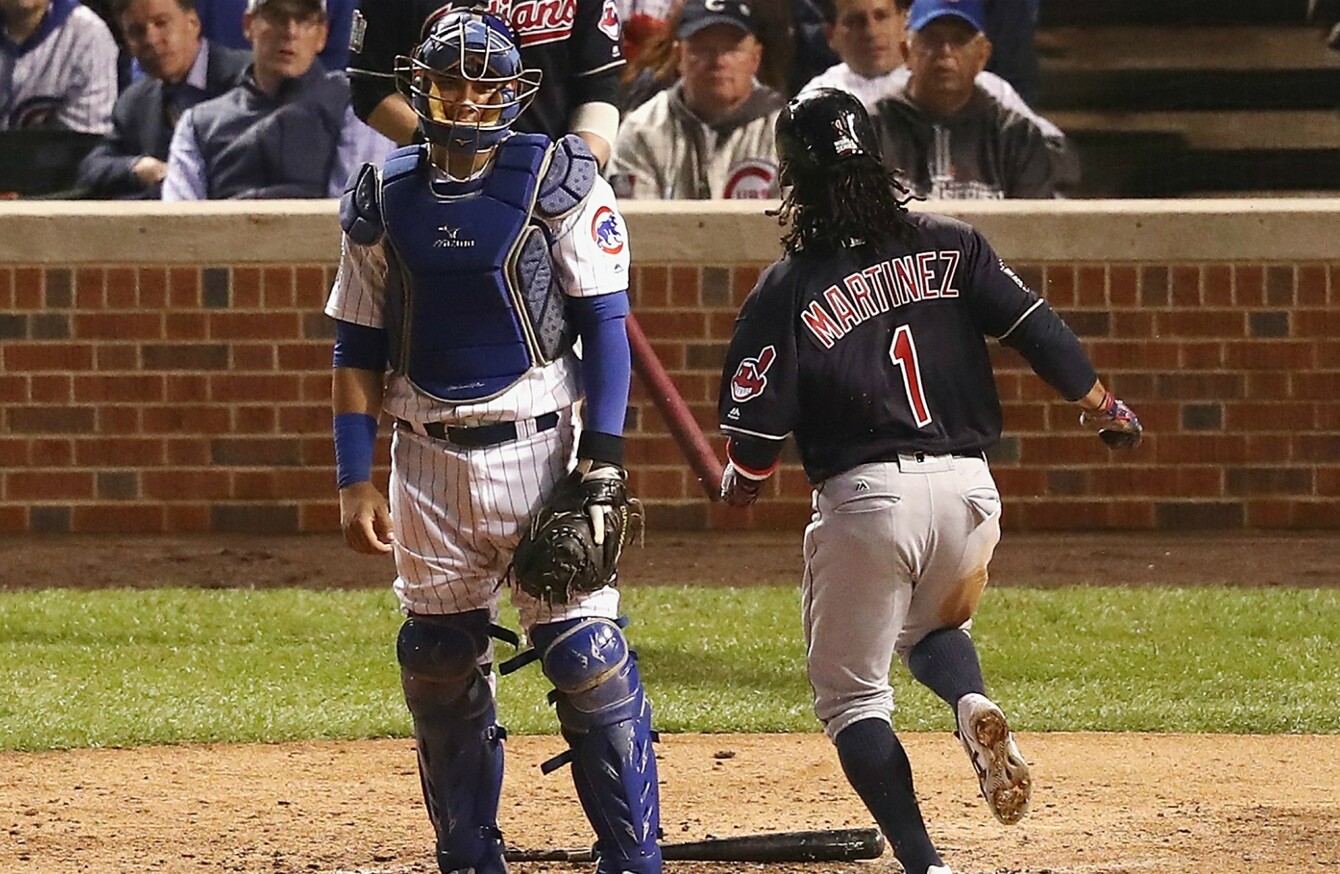 Cleveland Indians beat Chicago Cubs in game three of World Series
Cleveland Indians beat Chicago Cubs in game three of World Series
THE CLEVELAND INDIANS moved ahead in the MLB World Series on Friday after shutting out the Chicago Cubs 1-0 in game three.
After back-to-back games in Cleveland to open the best-of-seven series, the World Series came to Wrigley Field for the first time in 71 years but it was not a happy homecoming for the Cubs as the Indians triumphed for a 2-1 championship lead.
Coco Crisp was the hero for the Indians, coming off the bench to break a tie in the seventh inning with a pinch-hit RBI single off Carl Edwards Jr.
Crisp's shot allowed Michael Martinez to score the winning run as the Indians moved a step closer to their first title since 1948.
The Cubs have a chance to level the series again when they welcome the Indians back to Wrigley Field for game four today. Corey Kluber (18-9, 3.14 ERA) toes the rubber for the Indians on short rest after a record-setting game one start.
Kluber became the first pitcher to strike out eight batters over the first three innings of a start in the Fall Classic. He will face John Lackey (11-8, 3.35 ERA)​, who leads all active pitchers with 22 postseason starts, going 8‐5 with a 3.26 ERA in 25 total playoff appearances.