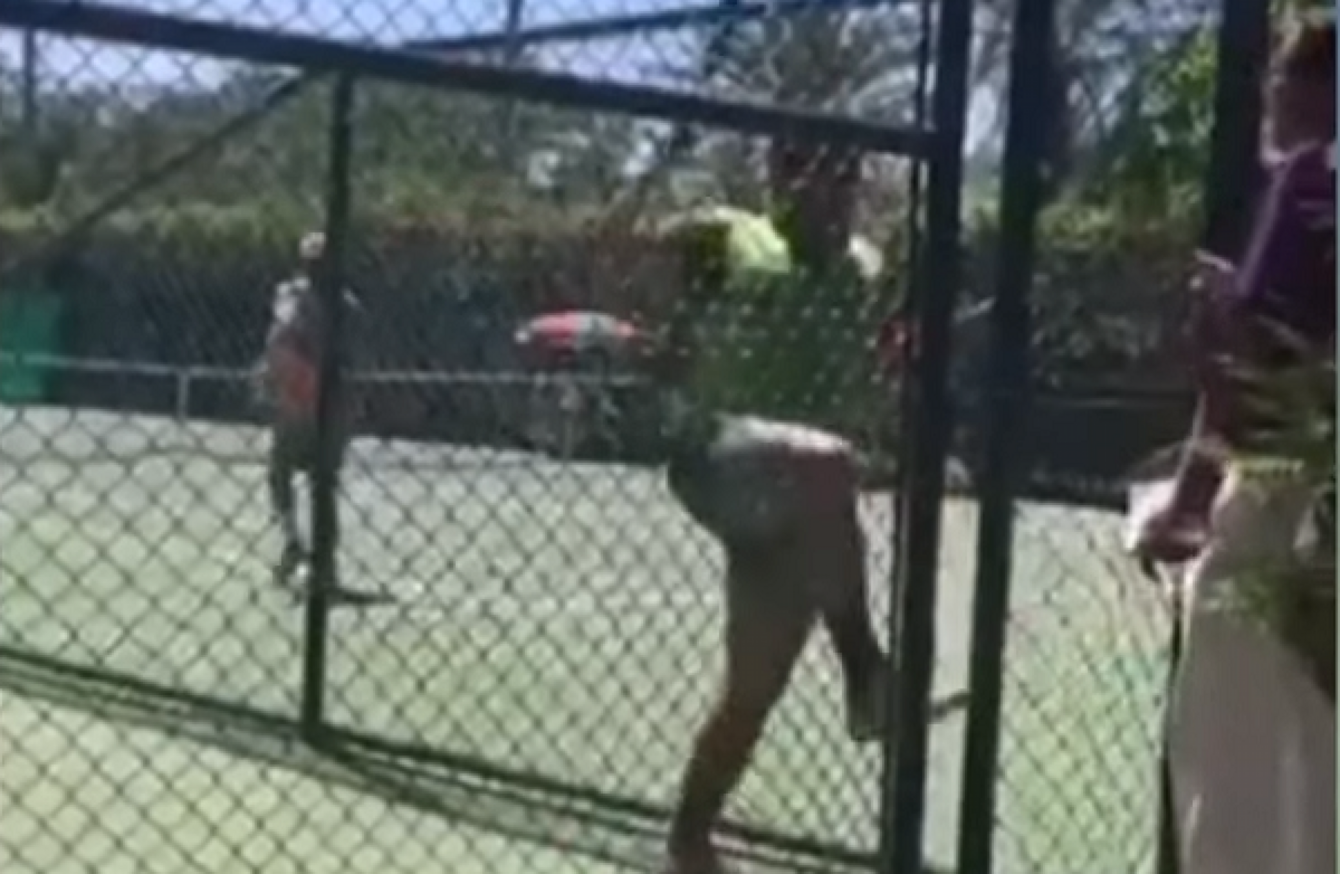 WE'VE ALL SEEN tennis players lose the rag from time to time.
John McEnroe, with his 'you cannot be serious' line, was always considered to be the benchmark for on-court tantrums.
But Iranian tennis player Majid Abedini has been provisionally suspended by the International Tennis Federation for chasing a tournament official off the court at an event in Turkey.
The 29-year-old was playing a low-tier qualifying match on the ITF Pro Circuit when he lost his cool and chased the official off the court.
The official managed to get the court gate shut as an outraged Abedini kicked the gate and hit it with his racket.
Source: Top Tennis Training - #1 in Online Tennis/YouTube
"The ITF announced that a Notice of Investigation has been issued to Iranian tennis player Majid Abedini following an incident at the ITF Pro Circuit event in Antalya, Turkey on Sunday 17 April," the ITF said in a statement.
"Mr Abedini has been provisionally suspended in accordance with the ITF Welfare Policy and is further subject to an investigation into a possible Player Major Offence of Aggravated Behaviour. Following this investigation, any additional sanction will be announced."
And while we're at it, here are a couple of classic McEnroe clips for good measure.
This one from Wimbledon in 1981:
Source: davemings/YouTube
And this cracker from Stockholm in 1984:
Source: Sweet69ification/YouTube
The42 is on Snapchat! Tap the button below on your phone to add!