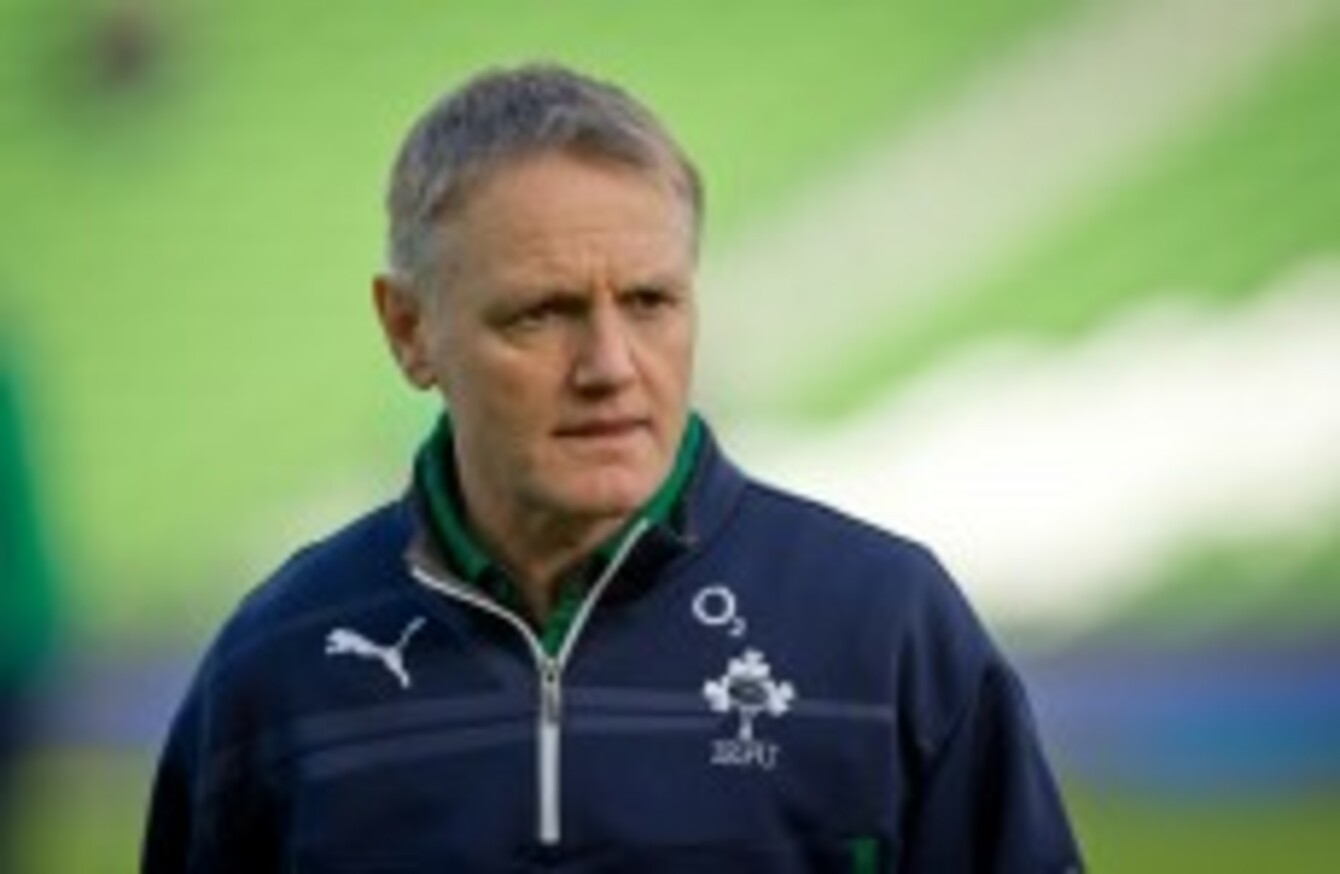 Ireland head coach Joe Schmidt.
Image: ©INPHO/Morgan Treacy
Ireland head coach Joe Schmidt.
Image: ©INPHO/Morgan Treacy
DESPITE THE 13-10 defeat to England in the Six Nations last weekend, Ireland have moved up a place in the IRB World Rankings.
Coming into the third round of the European competition, Ireland were ranked sixth, but the combination of their narrow loss to the English and France's heavy defeat in Cardiff means Joe Schmidt's men rise to fifth.
Philippe Saint-André's side, who have dropped Louis Picamoles for their next game against Scotland, drop to seventh in the IRB's official list after the 27-6 loss to Wales. Warren Gatland's men move above the French into sixth, while the only other change inside the top 20 teams in world rugby sees Italy falling one spot to 14th.
Whether these rankings are good indicators as to a nation's real strength in the rugby world is arguable, although the IRB do have a fairly complex manner of working the results out.
Meanwhile, the IRB's Anti-Doping Advisory Committee has announced that they carried out 1,831 drugs tests in men and women's rugby in 2013, both in and out of competition. With an increased focus on blood testing, there were just three anti-doping rule violations in those controls.
Figures for the number of tests carried out in rugby by the World Anti-Doping Agency (WADA) in 2013 are still being awaited.
Do you think Ireland are the fifth best team in world rugby, or do the IRB have it all wrong?