IRELAND GOT WEEK two of their Rugby World Cup campaign under way in the home of English football today, training at the FA's St George's Park, where they will be primarily based ahead of this weekend's game against Romania at Wembley.
The good news for Ireland was that Robbie Henshaw trained after missing the game against Canada with a hamstring injury.
In other good news, the perfectly manicured green carpet in Burton-on-Trent looked absolutely stunning, so there's no chance of Paul O'Connell doing a Saipan on it and walking out.
But the presence of Robbie Henshaw on the pitch is surely the biggest boost to Irish fans.
And after Saturday's win, the squad were looking in great spirits.
Seriously, there is hardly a single blade of grass out of place on that pitch. Just gorgeous…
There were a few sore bodies after the opening game against Canada, and Chris Henry had a shiner over his bandaged-up eye.
Darren Cave's "Front Row Union" membership card is in the post.
Good to see the tightheads sticking together.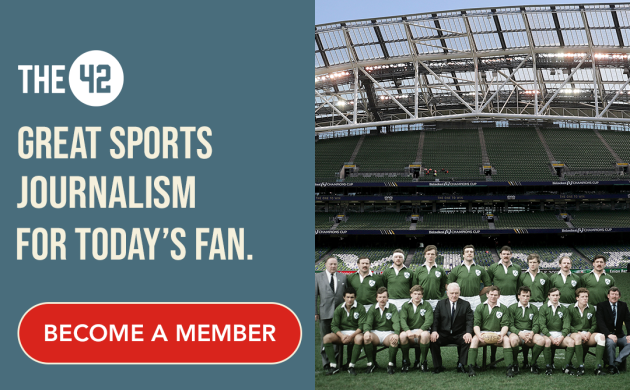 And after a game on Saturday, there were plenty of bodies to be loosened out.
The ominous looking clouds make this shot of Paul O'Connell even better. And again, JUST LOOK AT THAT PITCH!
And finally, a (virtual) tenner in the post for correctly identifying the mystery man below.