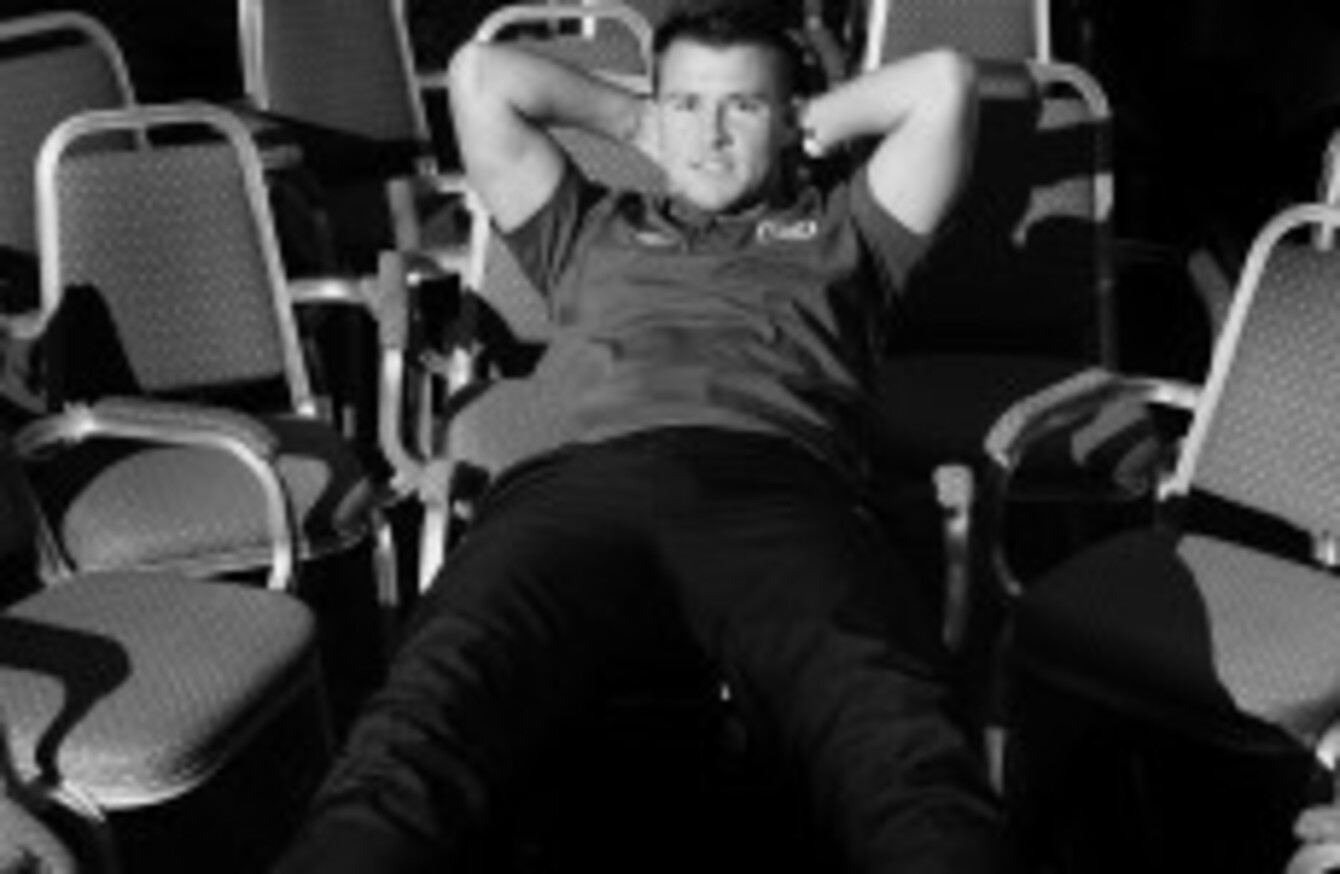 Simon Cox relaxes at the team hotel in Malahide this week.
Image: INPHO/Cathal Noonan
Simon Cox relaxes at the team hotel in Malahide this week.
Image: INPHO/Cathal Noonan
TONIGHT, IRELAND ARE on the edge of one of the greatest achievements in the country's history: a fifth qualification in the team's history.
Whatever way you look at it, it is – ultimately – a triumph. Something to be celebrated.
And, yet, the build-up feels oddly muted. As if the game itself is merely the prelude to the party afterwards.
But that's because, really, it is. Any sense of suspense about the outcome of this play-off was pretty much banished when Jon Walters headed in the second goal on Friday night.
For those who still caution against tempting fate and counting chickens, however, it's worth at least just spelling out how improbable an Estonian comeback is.
In the history of the Champions League, for example, only six sides have gone through after losing a first leg at home. None of them came back from four goals.
And none of them were as bad as Estonia. Also, not only would Trapattoni have to concede four goals for the first time in his Irish tenure, he'd have to lose only the third qualifier of his reign.
Quite simply, it's impossible. Newcastle United have a better chance of winning the Premier League this season.
And that surreal nature of what, in normal circumstances, should be one of the most suspenseful games in the country's history was summed up by LA Galaxy's request to bring Robbie Keane back to California early.
"Obviously the manager and myself said no," the captain proclaimed. "It would be disrespectful and a tragedy if we didn't qualify."
Of course, rather than a tragedy, the majority of fans will expect a carnival tonight.
What are they
really like?
Rare insights on sport's biggest names from the writers who know them best. Listen to Behind the Lines podcast.
Become a Member
But, to an extent, that's almost as unlikely.
Insurance
Because, although it would feel fitting for Ireland – thanks to the insurance of four away goals – to cut loose and celebrate qualification in appropriately joyous fashion, the sense of duty the squad feels was also captured by Keane's words.
As he said, Trapattoni would feel it "disrespectful". So "respect" is likely to stretch to the usual rigid, protective formation. There's not a chance that the manager will take a chance himself on this game. Regardless of the lead.
That, however, probably raises the only real long-term theme out of tonight's match. The Italian has always insisted that he will eventually evolve once qualification is secured and he can have more confidence in his team – even going so far as to suggest he would start to include some of the younger, more progressive players.
But, even though it would be a persuasive argument in favour, he's unlikely to start tonight. And that was reflected in his teamsheet. Although Trapattoni is unusually giving Stephen Hunt a chance to impress over 90 minutes, he's regressed to Kevin Doyle up front despite the performances of Jon Walters and Simon Cox of late.
That's not a dig at Doyle, of course, who has been so dependable up front. But the other two arguably merit starts more at the moment.
Either way, it can't be denied that Ireland merit qualification tonight.