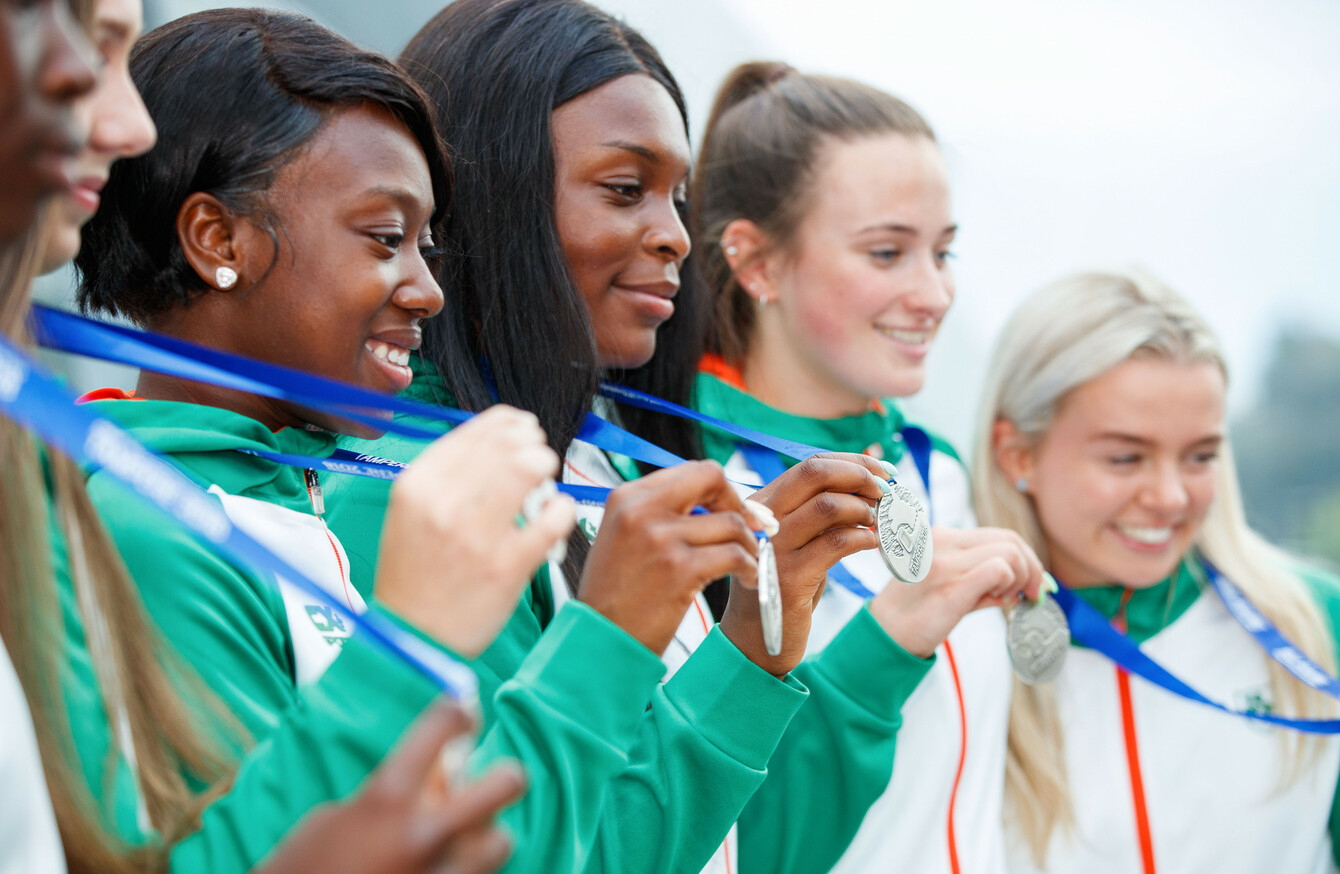 Image: Bryan Keane/INPHO
Image: Bryan Keane/INPHO
ANOTHER WEEKEND, ANOTHER glorious medal haul to celebrate for young Irish athletes returning home from international competition.
The IAAF World U20 Athletics Championships saw Ireland deliver two silver medal-winning performances in the high-jump and 4×100 metre relay events in Tampere, Finland.
Sommer Lecky of Donegal with her high jump silver at Dublin airport today
And her Finn Valley club-mates were there to welcome her back with the goods
Patience Jumbo-Gula, Gina Akpe-Moses, Ciara Neville and Molly Scott show off the fruit of their work in the 100 metre relay
Jumbo-Gula of St Gerard's AC in Dundalk, Akpe-Moses of Blackrock AC and Molly Scott of St Laurence O'Toole's AC in Carlow were joined by team-mate Neville's grandmother Maura McCutcheon.
Great scenes!