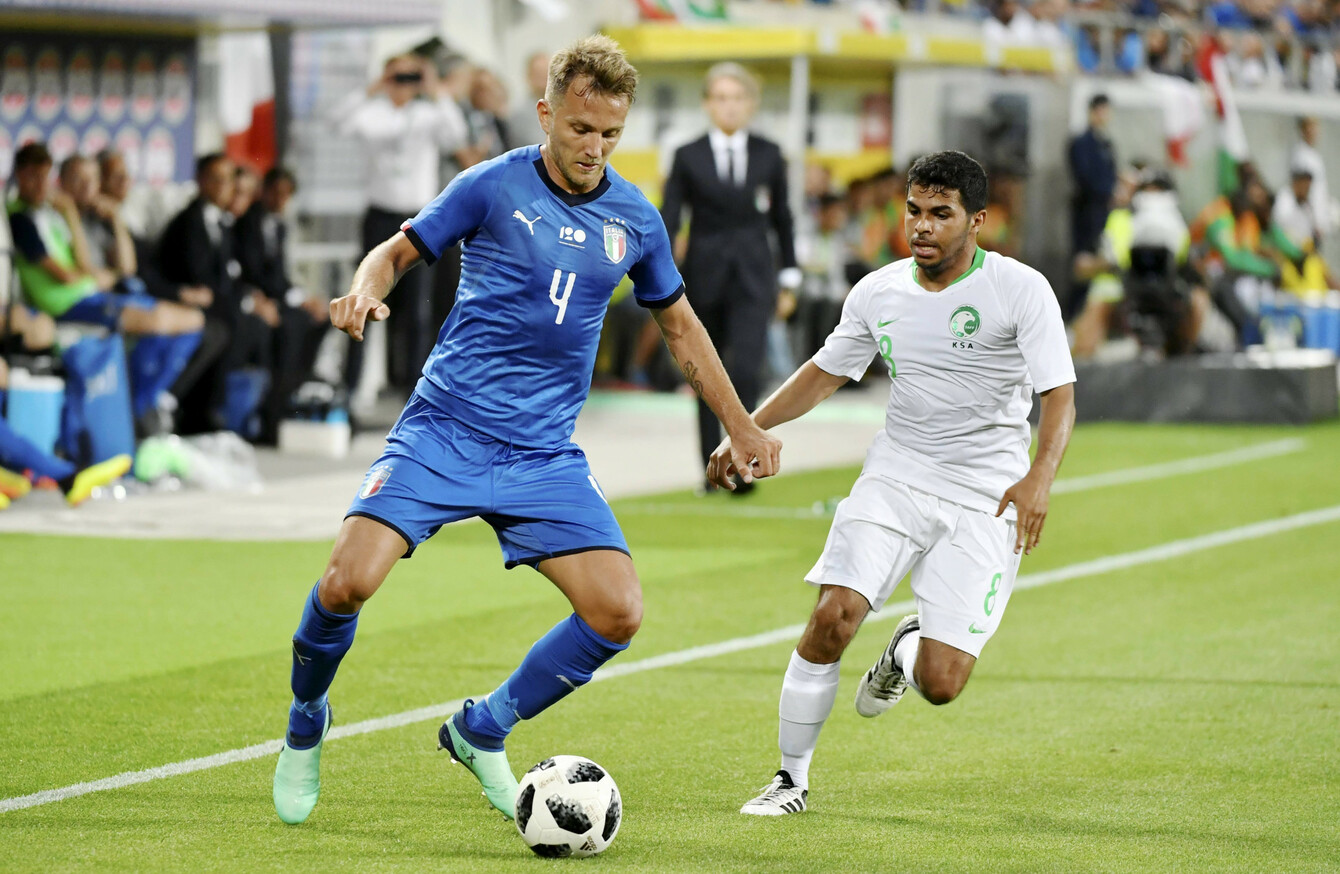 Image: Imago/PA Images
Image: Imago/PA Images
ITALY DEFENDER DOMENICO Criscito says he crossed the Ponte Morandi Bridge in Genoa a mere 10 minutes before it collapsed, with dozens of people feared to have died in what Italy's transport minister described as an "immense tragedy".
At least 30 people were killed when one of the bridge's supporting towers collapsed in torrential rain on Tuesday, but the death toll is expected to rise.
The collapse saw a vast stretch of the A10 freeway tumble on to railway lines in the northern port city, and was the deadliest bridge failure in Italy for years.
Italian international Criscito, who returned to Serie A side Genoa in May following a seven-year stint in Russia with Zenit, says he and his family crossed the bridge moments before the incident occurred.
The 31-year-old described it as "disgusting" that such tragedies were still occurring in his homeland in 2018, and called for authorities to take action in order to prevent similar atrocities from occurring in future.
"I'm writing this message for all of those writing me worried about me and my family: we are all well, even if we crossed that bridge exactly 10 minutes before it collapsed," Criscito posted in an Instagram story.
"I'm close to all the victims' families. It's not possible that a motorway bridge can collapse like this. IT'S NOT POSSIBLE!
We have to do something for this country. People are leaving [the country] because of things like this. We need safety, we need for someone to do something, this is disgusting!!!
In a separate Instagram message, Criscito added:
United for Genoa. A warm hug to all the families of the victims of this umpteenth tragedy. It is not possible that in 2018 we still have to witness these incredible things. You cannot rest even while you're traveling by car to go for a holiday or to go to work… Incredible!! RIP
Genoa cancelled a scheduled training session on Tuesday following the incident.
Davide Capello, a former Serie B footballer with Cagliari who is now a fireman, survived the deadly collapse despite going down with the bridge in his car.
"I was driving along the bridge, and at a certain point I saw the road in front of me collapse, and I went down with the car," Capello told TV news channel Sky TG24.
"I was able to get out… I don't know how my car wasn't crushed. It seemed like a scene from a film, it was the apocalypse.
"I was convinced it was going to end badly but thank God I've lived to tell the tale."
The42 is on Instagram! Tap the button below on your phone to follow us!