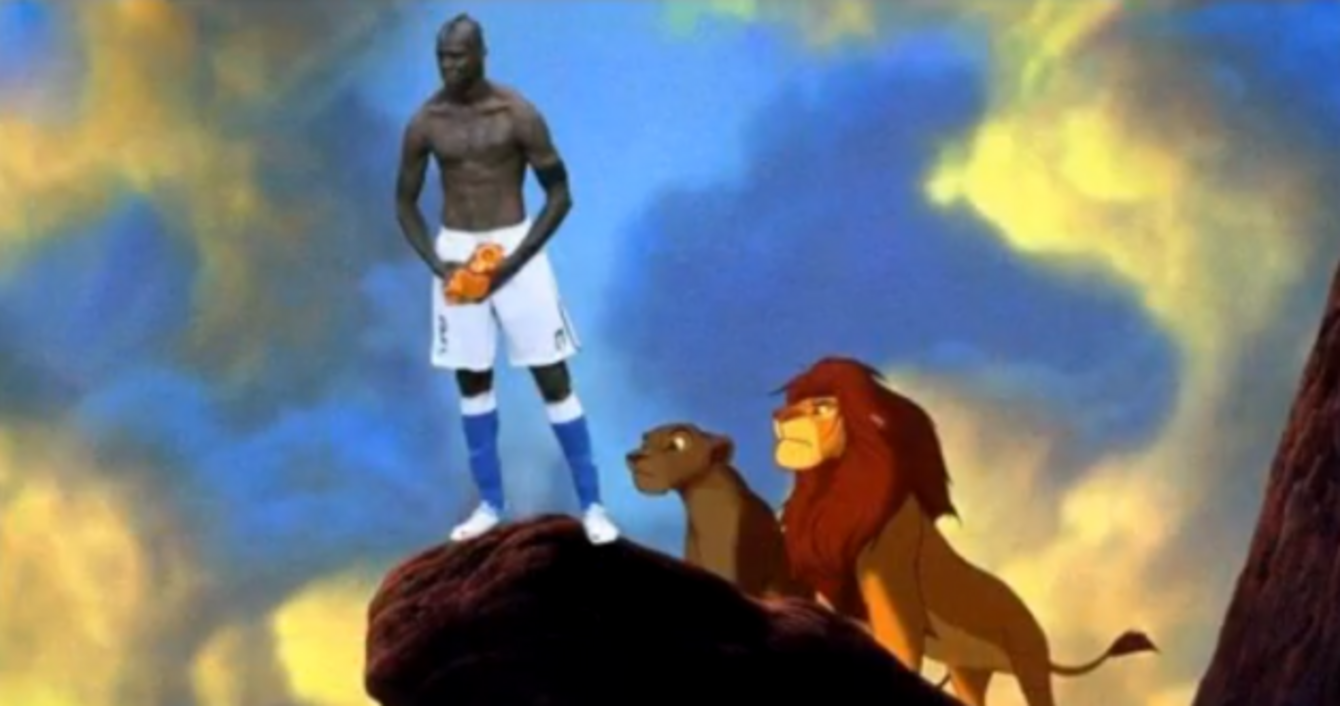 Image: YouTube Screengrab
Image: YouTube Screengrab
SPEECHES ARE FOLDED up neatly in our breast pocket. Louis' got the tailoring spot on.
Preened reporters are scampering from one side of our astro-turf style carpet to ask 'who are you wearing?'
The answers come thick and fast: 'Lotto', 'Canterbury'. 'Under Armour', says another voice.
'Nike', Rory McIlroy chips in after pausing to think.
Yes, the champagne is on and the stars are (virtually) in town for the biggest sports awards of the winter. Here are some of the evening's highlights:
Best Beard
Over at The Daily Edge, they're big fans of Ben Affleck  ('seriously, don't bad-mouth Daredevil. Ever!') So in honour of the star of such, ahem, classics as Reindeer Games, Pearl Harbour and Gigli we have the O-Score (Geddit?) for best facial hair performance by a male.
Olaf, get your beautiful fuzzy face up here.
Kirsty Wigglesworth/AP/Press Association Images
Best original screenplay
While Mario Balotelli's harrowing tale of a disgruntled millionaire getting his way had us on the verge on tears, the Academy has never seen anything quite like the Manti Te'o story.
The award goes to Ronaiah Tuiasosopo, aka 'Lennay Kekua'.
David J. Phillip/AP/Press Association Images
The Kevin Keegan award for hilarious rants
Unfortunately Monsieur Wenger couldn't be with us tonight….
YouTube credit: Fernando Torres
The 'he deserves an Oscar' award for simulation goes to…
Santi Cazorla, take a bow. Or a penalty, whatever.
Youtube credit: DaZeNights
The Joaquin Phoenix Award for acting like a crazy person
While Joey Barton's French accent had us all reaching to tighten the buckle on his straight jacket, he could not match the all out off-the-wall-ness of Silvio Berlusconi's new best bud.
Be part
of the team
Access exclusive podcasts, interviews and analysis with a monthly or annual membership.
Become a Member
Rev up the camouflage Bentley, Mario! You're up.
YouTube credit: worldfootymemes
The Zero Dark Thirty/Kathryn Bigelow award for most unjustly maligned individual
The powerful Spurs supporting element of the office insisted upon this award going to Gareth Bale, despite butter not melting in the mouth of Luis Suarez.
"He only dives to avoid injury", they say. Hmm…
David Davies/PA Wire/Press Association Images
Best Wardrobe
Brought to you by Paul Galvin ('Galvin… for men!') this award is to honour those sportsmen who refuse to accept rolling out of bed and into a tracksuit as  acceptable prep for training.
They tirelessly strive to push the envelope, think outside the box  and many more empathic jingoisms so that eventually we may come to recognise without a number on their back.
The award for best wardrobe goes to….  the Sally-Jesse Raphael frames by Russell Westbrook.
David Davies/PA Wire/Press Association Images.
The Argo award for awards shoe-in
Even after getting a rap in the kidneys he almost scored yesterday. Single-footedly driving Manchester United back to the title.
Reigning PFA player of the year and a certainty to retain… Robin van Persie.
Jon Buckle/EMPICS Sport
And finally, the award for the weirdest sporting tatoo we've ever seen…
This man sacrificed his milky white skin, engraving not just an image of his wife, but an image of his wife wearing his quarterback Mark Sanchez' jersey.
No wonder Tom Tebow couldn't get into the team.
Rex Ryan, you old dog.