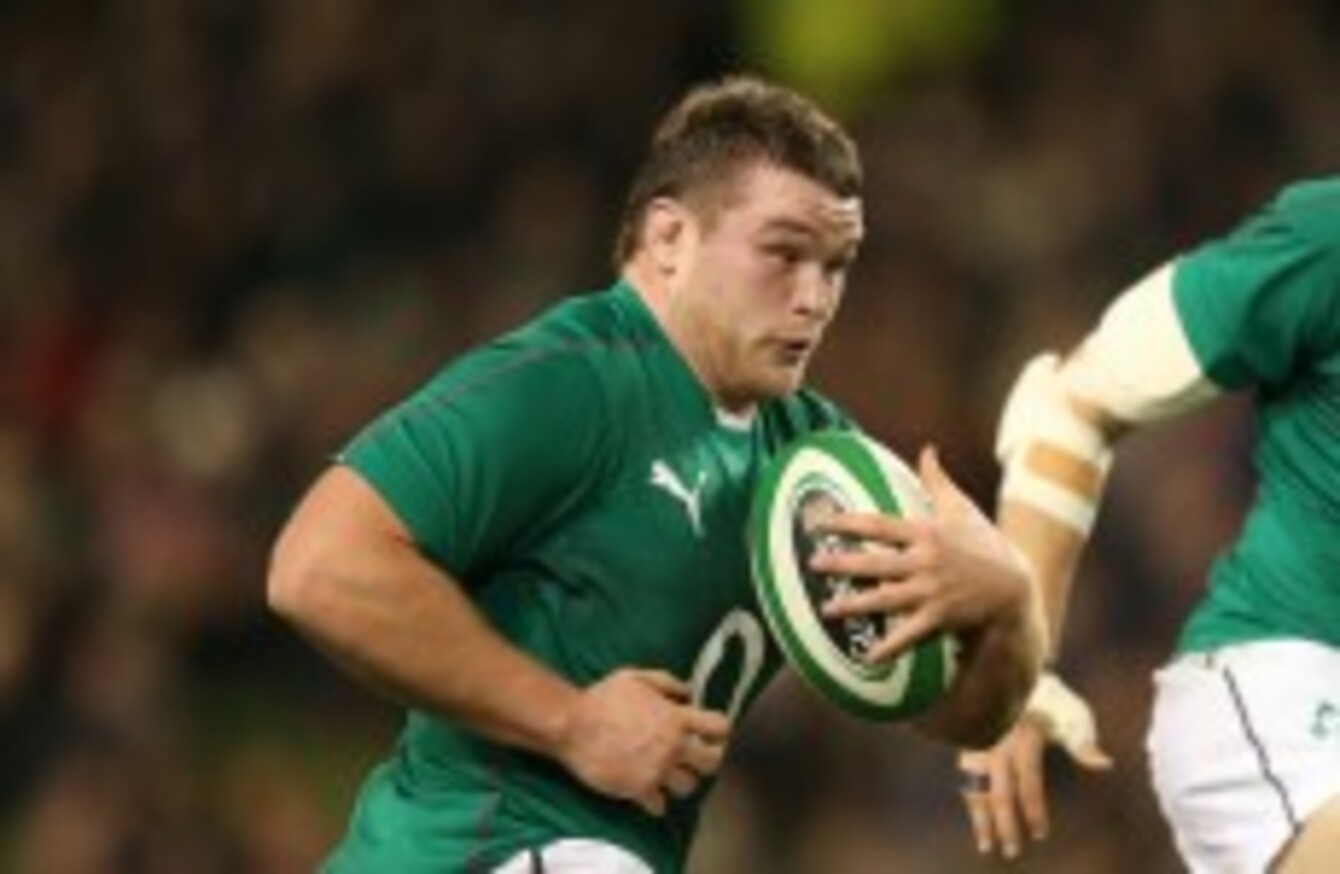 McGrath has six caps for Ireland already.
Image: ©INPHO/Billy Stickland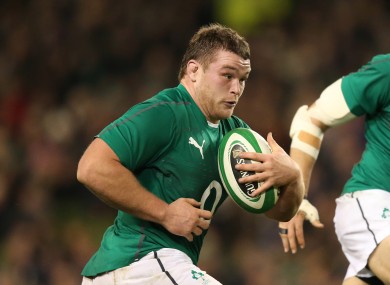 McGrath has six caps for Ireland already.
Image: ©INPHO/Billy Stickland
EXCELLENCE IS RARELY achieved in just the 80 or so minutes we see rugby players on the pitch for each week.
Ireland's scrum dominated against England at Twickenham in the 13-10 Six Nations defeat, but that power didn't simply materialise from nowhere.
We have heard constant mutterings about the extent to which Jack McGrath and Martin Moore have been challenging Ireland's established duo of props, Cian Healy and Mike Ross, during training in the area of scrummaging over the past number of months.
The old cliché of competition for places applies, but so too does the sheer quality of the live scrum sessions Ireland have been able to carry out on Tuesdays. This afternoon, McGrath explained that scrum specialist Greg Feek had overseen a block of set-piece work that 37-times capped Ross admitted was one of the most difficult he has faced.
Rossy said at the end of the session that it's probably one of the toughest scrummaging sessions he's had. Games would obviously be tough, but the scrum sessions here are up there with game level."
Train the way you play; every coach wants to match the intensity of Test rugby as often as possible away from match day, albeit with a reduced volume. This season, the marked progress of McGrath and Moore has allowed Ireland's scrum work to do exactly that.
McGrath says feedback like that provided by Ross today is giving him increased confidence all the time, as he understands more and more that he is capable of excelling against international quality tighthead props.
After impressing off the bench in the opening three rounds of the Six Nations, McGrath agrees that he is close to a start against Italy this weekend. That would present another demanding test at the scrum.
"They're big and experienced; we're all really looking forward to it. We had that really good scrum session today and we've been putting a lot of work in with Greg, just doing our homework on them."
We have been working really hard throughout the November Tests and Six Nations to get our scrum correct. We're trying not to let teams get into us and we want to be a really dominant pack. Hopefully we've sort of got to that now, so we can't let it slip."
24-year-old McGrath is maturing and learning about the international game every day, even going as far as to point out that Ireland's possession to points efficiency against England was not good enough. The loosehead prop mentions that out of six visits to the home side's 22 Ireland only "converted once," an area Schmidt's men will clearly need to improve.
Ireland's maul has been a strength, however, and McGrath highlights what he is picking up from taking part in, as well as defending against, it during training.
"Plum [John Plumtree] puts a lot of work into it and so does Paulie [O'Connell] and Dev [Toner]. But it's not just a prop's thing, you have to really get in quick and get in low. That could be a front row or second row; it doesn't matter how tall you are, you have to get in low and fight as an eight."
Having racked up a total of 36 minutes off the the Ireland bench against Scotland, Wales and England, McGrath is more than ready for the second start of his international career. If Schmidt does decide to unleash the St. Mary's man against the Italians, he will do so with some confidence.