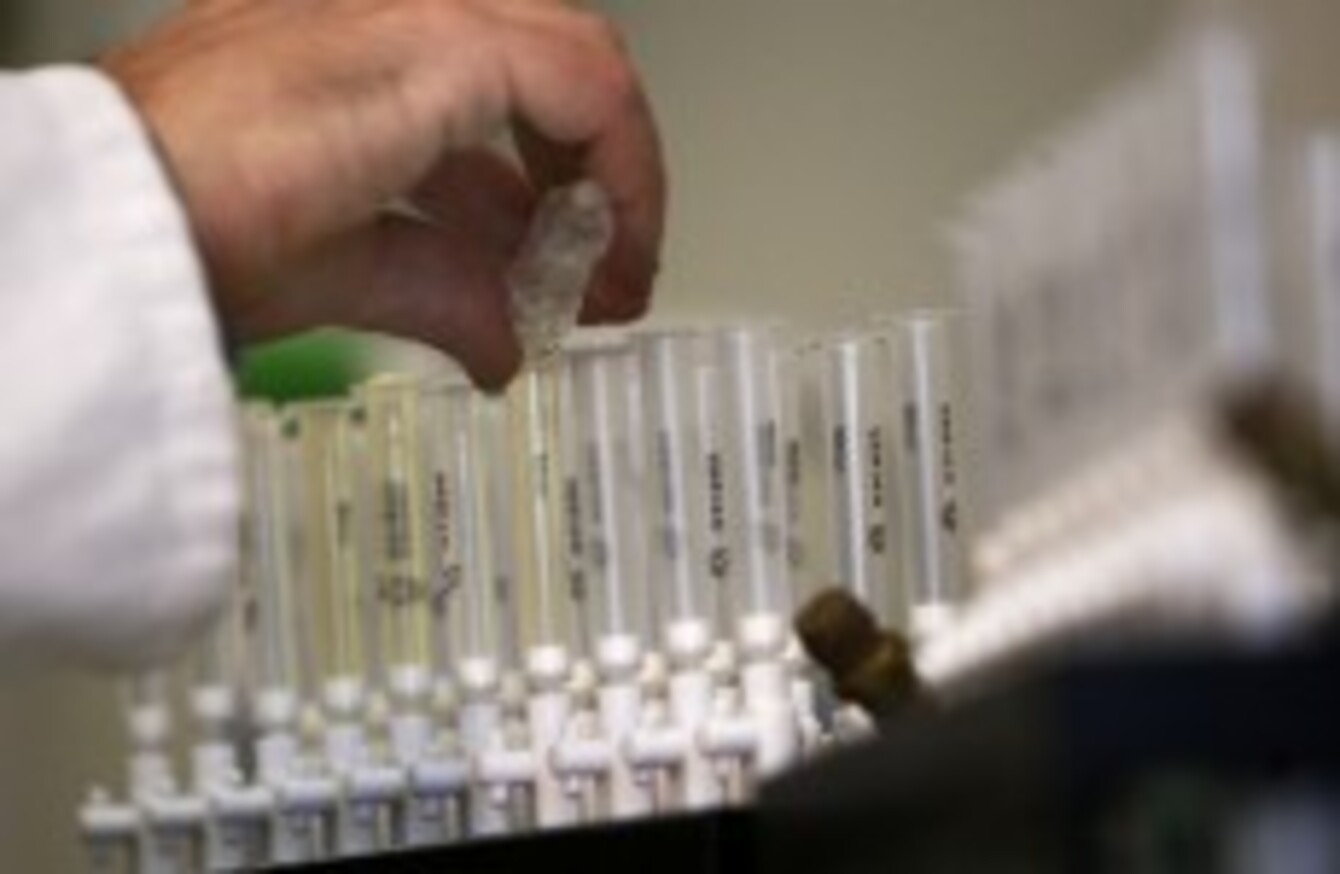 File photo of anti-doping tests.
Image: AP Photo/Sang Ta
File photo of anti-doping tests.
Image: AP Photo/Sang Ta
THE WORLD'S ANTI-DOPING authority is launching an "extraordinary" audit of Jamaica's drug-testing agency following allegations that its policing of the island's sprinting superstars led by Usain Bolt all but collapsed in the months before they dazzled at the London Games, The Associated Press has learned.
WADA's probe follows data the former executive director of the Jamaica Anti-Doping Commission revealed to the Caribbean's oldest newspaper indicating a near complete breakdown in JADCO's out-of-competition testing from January 2012 to the July opening of the Olympics.
In an interview with The Associated Press, JADCO chairman Herbert Elliott dismissed Renee Anne Shirley's figures as lies and described her as "a bit demented" and "a Judas."
But the World Anti-Doping Agency tells a different story: WADA confirmed to the AP that there was, as Shirley asserted, "a significant gap of no testing" by JADCO as athletes trained in the months ahead of the Games — and that it is concerned enough to investigate.
'No effective operation'
International Olympic Committee medical chiefs, WADA and Britain's anti-doping agency, which also worked on London's massive drug-testing program, revealed to the AP that they were kept in the dark about the Jamaican testing lapses that Shirley exposed in her August letter to The Gleaner.
"There was a period of — and forgive me if I don't have the number of months right — but maybe five to six months during the beginning part of 2012 where there was no effective operation," WADA Director General David Howman said in an interview.
"No testing. There might have been one or two, but there was no testing. So we were worried about it, obviously."
Jamaican stars didn't go completely untested into the Games. Track and field's governing body, the IAAF, says it extensively tested elite Jamaicans and that Bolt was tested more than 12 times last year. History's fastest human has never failed a drug test. In London, Jamaica won 8 of 12 individual sprint medals. Bolt became the first man to win both the 100 and 200 meters at consecutive games and anchored Jamaica's relay victory in world-record time.
'High priority'
It isn't possible to judge with any certainty whether the gaps in Jamaica's testing might have opened a door to cheating, particularly because other agencies involved refuse to give a complete picture of exactly how many tests they conducted on the Jamaicans in 2012.
The Shirley revelations, however, have been alarming enough to prompt action: While WADA has audited Jamaica's testing regime in the past, Howman said its new trip is in direct response to the problems Shirley exposed and the positive doping tests this year of five athletes who competed for Jamaica in London.
"It's an extraordinary visit," Howman said. Jamaica is "a high priority … they're on our radar."
WADA is unhappy that Jamaica hasn't agreed to a swift inspection. Elliott said JADCO couldn't accommodate the auditors at the date WADA wanted and now isn't expecting the visit before the end of the year.
"It doesn't over-impress us," Howman told the AP. "If there's going to be that sort of delay, you need to have a better reason."
– John Leicester, Associated Press