THE DECISION TO exclude Cathal Barrett from his panel could define Michael Ryan's tenure as Tipperary senior hurling manager.
That's according to former Tipp midfielder James Woodlock, who believes Barrett's absence significantly weakens the Premier County in their bid to successfully defend their All-Ireland senior hurling title.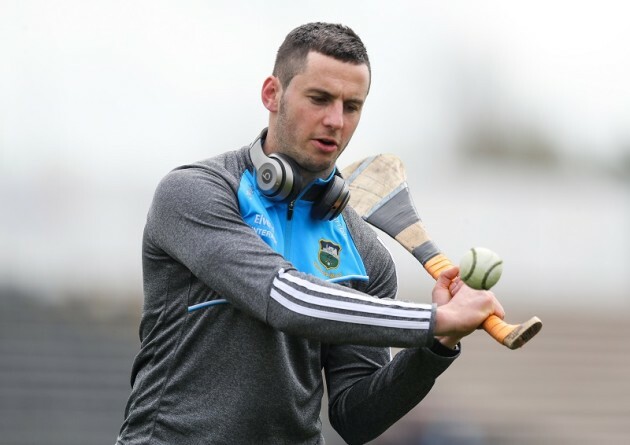 Ryan Byrne / INPHO Cathal Barrett Ryan Byrne / INPHO / INPHO
The All-Star corner-back was dropped from the panel for disciplinary reasons shortly after Tipp's Munster quarter-final defeat to Cork in Thurles back in May.
Despite some defensive frailties, Tipp rebounded in recent weeks with wins over Westmeath, Dublin and Clare that have set up a semi-final meeting with favourites Galway, to whom they suffered a heavy defeat in April's Allianz League final.
Nevertheless, Ryan — who guided Tipp to All-Ireland success last season in his first year in charge – last night ruled out the possibility of a return to the panel for Barrett ahead of their clash with the Tribesmen at Croke Park on Sunday week.
"He's a massive loss. Cathal Barrett is the best corner-back in the game — Paul Murphy, Donagh Maher is having a great season — but he's a massive, massive loss," Woodlock told Oisin Langan and Shane Stapleton on the Off the Ball Friday podcast.
"The pace, the aggression, the hurling he has, and he takes on his man every time, he comes outside and delivers a superb ball. I think he's an absolutely massive loss there for his pace alone and his man-marking ability. But if he was to be involved, it would have been last Tuesday night that he would have been back in training — and he's not.
Ryan Byrne / INPHO James Woodlock Ryan Byrne / INPHO / INPHO
"I would hate to see Tipperary bow out in a semi-final stage or an All-Ireland final stage with Cathal Barrett looking at the telly. I don't think the Tipp public are going to thank any management team for leaving off the best corner-back in Tipperary, and have him watching the telly while we progress on to an All-Ireland semi-final."
Although he was dropped from the panel, Barrett had also been sidelined since the Cork game due to a knee injury. He made his return last Sunday at wing-back in a club game for Holycross-Ballycahill against Drom & Inch, for whom Woodlock was playing at centre-back.
"Cathal played well. He was absolutely a bit rusty because he is only coming back, but how much is that game going to bring him on? What would a training session have done on Tuesday night for him, with another training session tonight and a panel match at the weekend with Tipp?" said Woodlock, who retired from inter-county hurling in 2015.
"There's pros and cons, and I can absolutely see Michael Ryan's side. He's got to here and he might not want to disrupt things inside with the players. That's his prerogative on it but I'd hate for our season in Tipperary to be defined on a hurler that's there, that wants to play, and just isn't going to play.
"We don't know the reasons. Obviously Michael is the manager and he makes that call. But the Tipperary public, I'm not too sure if they really care what he did if he plays and we can win an All-Ireland semi-final or an All-Ireland final."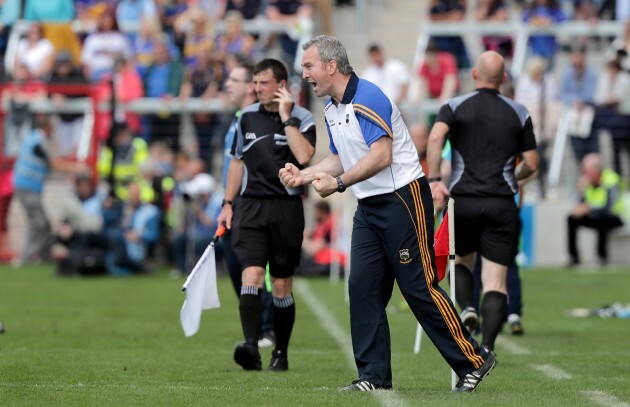 Morgan Treacy / INPHO Michael Ryan Morgan Treacy / INPHO / INPHO
Woodlock added: "I said in the paper after we were beaten by Cork that I still think we have the team to win the All-Ireland final. I probably had accounted for having Cathal Barrett at this stage. I still think we can do it, but Michael is going to define, I suppose, his managerial career for the last two years on whether this decision is right or wrong, and he's happy enough to stick with it.
"And it's his decision, he's the manager and it has to be taken at that."