YOU MAY REMEMBER last month we brought you the news of Jamie Roberts' potential late call-up to the Manic Street Preachers squad.
Well, given the Welsh chameleon-rock stars were due to play in Melbourne tonight, less than 24 hours before the Lions' second Test against Australia, we felt it unlikely that Roberts would be allowed the time off to live the dream.
Luckily (for Jonathan Davies, anyway) the centre's hamstring has precluded him from more than a watching interest in events at AAMI Park and he was free to strum along while James Dean Bradfield stretched out his vocal chords at the soundcheck this afternoon.
Here, Jamie. Play us a bitta Revol, will ya?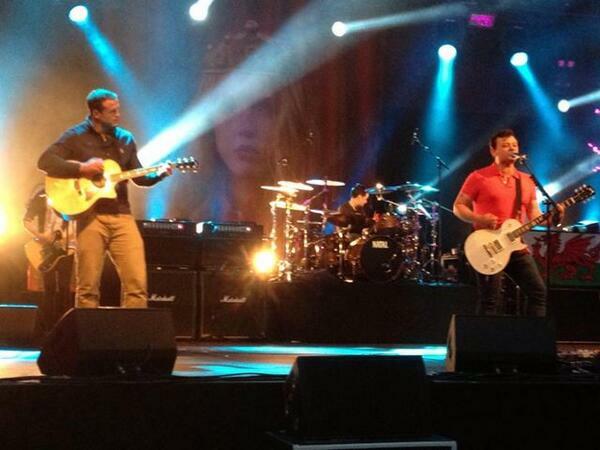 Credit: ManicsPostcards