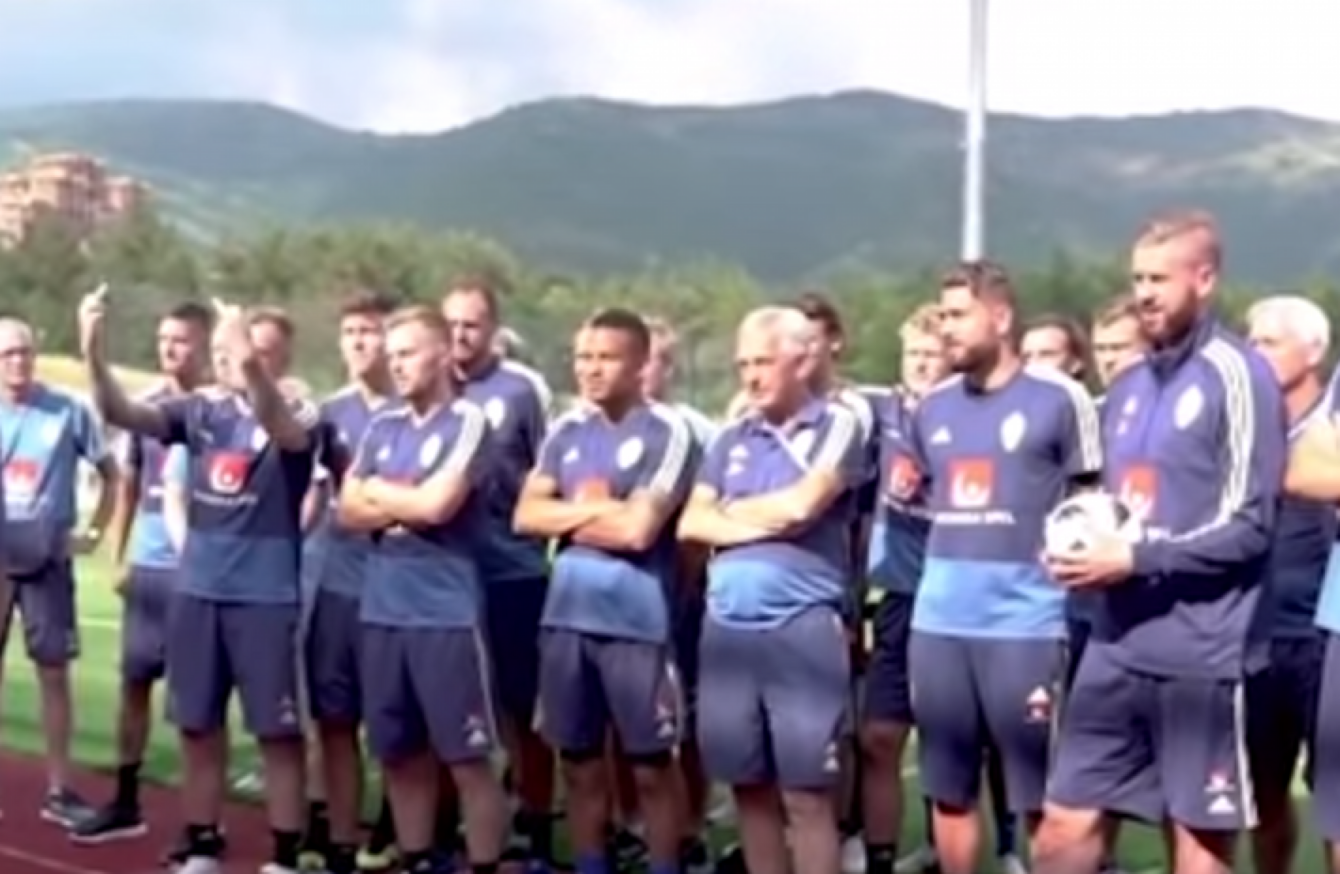 The Swedish players making a stand.
Image: YouTube
The Swedish players making a stand.
Image: YouTube
SWEDEN'S JIMMY DURMAZ has denounced "unacceptable" messages of racial hatred and even death threats after he gave away the foul that led to Toni Kroos's late winner for Germany at the World Cup.
Abusive comments on the 29-year-old substitute's Instagram account poured in after Germany won 2-1 in the 95th minute in Sochi on Saturday.
"I can be criticised for my performance… but there is a line, and that line was crossed yesterday," Durmaz said in a statement he read out to reporters at the team's Black Sea coast base in Gelendzhik on Sunday.
"When you threaten me, when you call me a "blatte" (a pejorative word for a dark-skinned foreigner), an 'Arab devil', a 'terrorist', 'Taliban', then you have gone far beyond the limit," he said.
Durmaz, who was born in Sweden to Assyrian parents who emigrated from Turkey, said his family and children had also been threatened.
"Who the hell does such things? It is completely unacceptable," he said.
I am Swedish and am proud to play for Sweden. I would like to thank all the lovely messages from people who spread joy. It fills us with warmth.
"We stand united. We are Sweden. Fuck racism."
Source: Guardian Football/YouTube
Earlier in the day, general secretary Hakan Sjostrand confirmed the Swedish FA had reported the abuse to police on behalf of the player.
"A number of complaints have been made with the Swedish FA as the plaintiff so that Jimmy can concentrate on what he is here to do – play football. But Durmaz is fully behind the complaints," Sjostrand said via a statement.
"We do not tolerate a player being subjected to threats or abuse. It's uncomfortable and very upsetting to see the treatment that Jimmy Durmaz has had to put up with. Completely unacceptable."
The42 is on Instagram! Tap the button below on your phone to follow us!