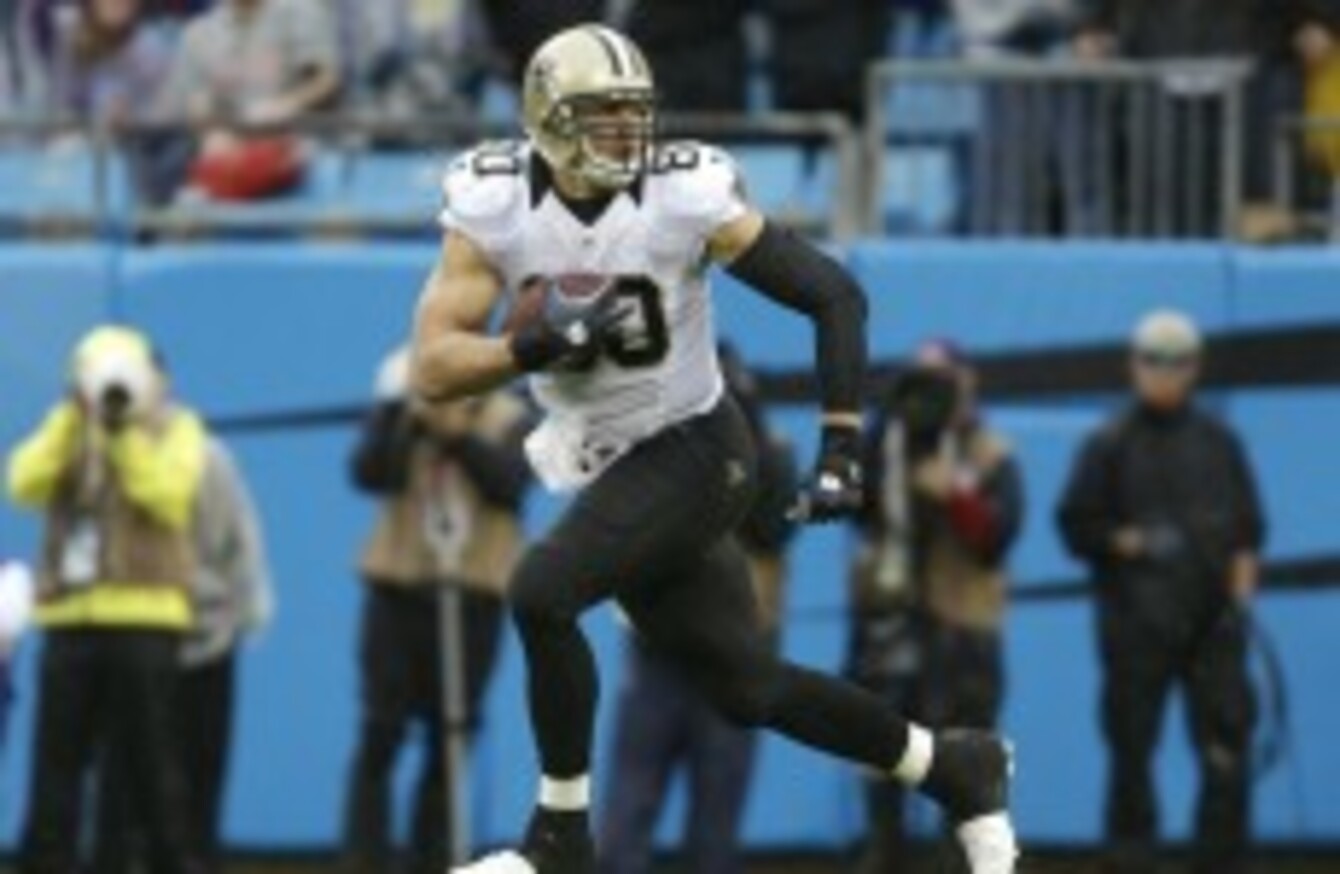 Jimmy Graham, tight end or wide receiver?
Image: Bob Leverone
Jimmy Graham, tight end or wide receiver?
Image: Bob Leverone
WHAT'S IN A name?
That which we call a wide receiver would, by any other, name get paid less. €3.8 million less to be precise.
The New Orleans Saints put the franchise tag on Jimmy Graham this year.
For those not familiar with American football, it basically means a player can't leave that team for a year, as long as certain conditions are met.
In the NFL, each team has one franchise tag a season so they are used with a great deal of consideration.
With the possible exception of the permanently injured Rob Gronkowski, Graham is the best tight end in the league so it's little wonder the Saints want to keep him.
Be part
of the team
Access exclusive podcasts, interviews and analysis with a monthly or annual membership.
Become a Member
The problem is that Graham says he is a wide receiver and wants to be paid as such. The reason is obvious, while a receiver would net approximately €9 million for the year he is franchise tagged, a tight end would only – and we use that term loosely – be entitled to €5.2 million.
Graham's argument – and that of the National Football League Players Association – is that he lines up as a receiver 67% of the time. However, one of the arguments used against him is that his Twitter bio says he is a tight end. Yes, his Twitter bio.
The final decision is expected this week but, the next time you scoff at someone who has 'views don't reflect those of my employer' in their Twitter bio, remember just how costly it could be.