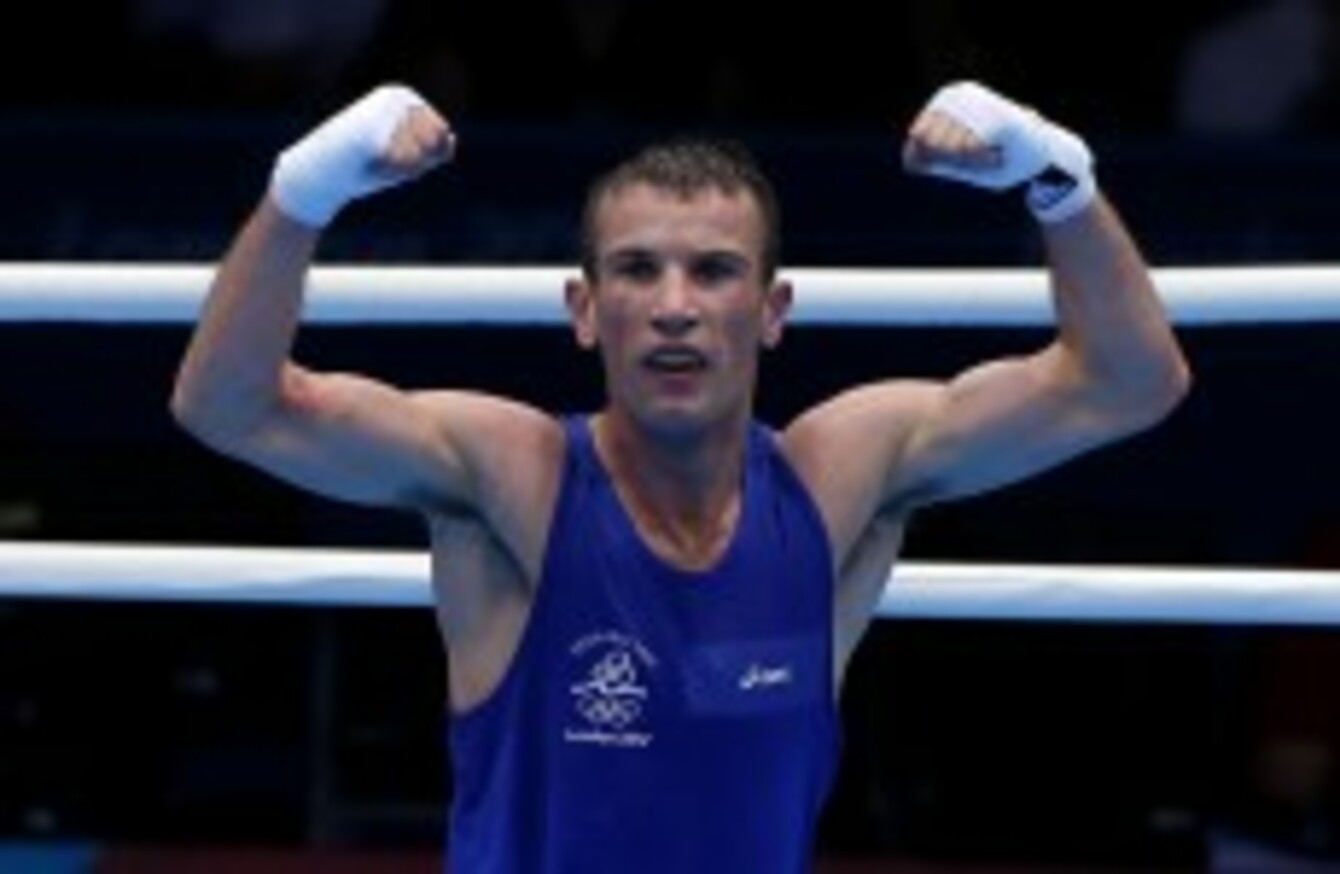 Image: Nick Potts/PA Wire/Press Association Images
Image: Nick Potts/PA Wire/Press Association Images
OLYMPIC SILVER MEDALLIST John Joe Nevin has tonight announced his decision to quit amateur boxing and turn professional.
The Mullingar Bantamweight will join up with Amir Khan's newly formed company, Super Fight Promotions.
Nevin drew many admirers in the Olympics with, not only his skill and style, but his showmanship which included the now infamous "Mulingar shuffle" during his semi-final win over world champion Lázaro Álvarez.
Speaking on RTE's Brendan O'Connor Show tonight, Nevin paid tribute to the high performance unit which guided through his formative years and into two Olympic Games.
"This was a really tough decision for me as I have trained with the high performance team for many years and we are a tight family unit." Nevin said.
"I have enjoyed my time with the Irish team and extremely proud of what we have achieved to date. I would like to win a world title and this is the route that I need to take."
Khan, himself an Olympic silver medallist in 2004, also appeared on the show and said:
"When I saw John Joe Nevin at the Olympics he really impressed me and I knew right away he was a real talent. He's slick, moves well and has a lot of attributes that I know will take him very far as a professional."
The Bolton fighter, who recently split from trainer Freddie Roach after losing a WBC bout to Danny Garcia, added:
"He's exactly the type of young, exciting and gifted talent we want under our banner. We have high hopes for him and under Super Fight Promotions he will have the best platform in which to fulfil his enormous potential."