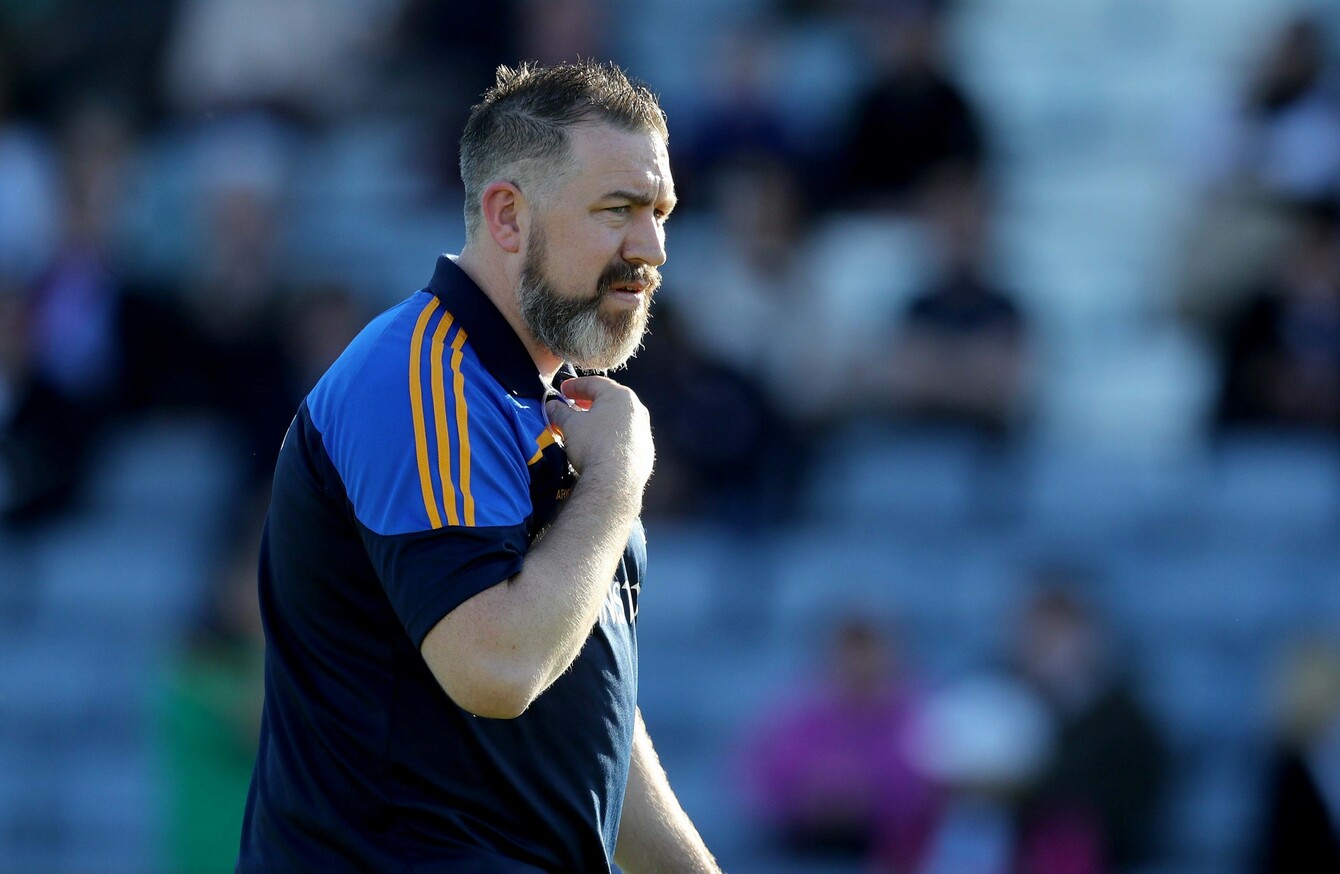 Image: Ryan Byrne/INPHO
Image: Ryan Byrne/INPHO
WICKLOW BOSS JOHNNY Magee isn't too optimistic about the prospect of Laois springing a surprise against his native Dublin in the Leinster SFC quarter-final on 4 June.
Magee was crushed but proud following last night's first-round defeat to Laois at O'Moore Park and had Wicklow taken their chances, it could be them and not their opponents preparing for a joust with the Sky Blues.
The former centre back admitted that he would have loved a shot at his home county in the provincial championship – and even felt confident of drawing a smile from Dublin boss Jim Gavin!
"Heart-strings would have been pulling between a rock and a hard place," said Magee.
"My allegiances would have been to Wicklow on the day, and there would have been mixed emotions.
"I owe it to those guys, I would have loved it."
Magee also has brother Darren and another former Dublin star, Ray Cosgrove, in the Wicklow backroom team.
And he admitted: "It would have been nice to pit your wits against the lads – I played with Jim, Deego (Mick Deegan), Davy Byrne and Declan Darcy, Brogie (Bernard Brogan), Flynner (Paul Flynn) as well.
"It would have been a bit of banter, having a cut off oul' Jim, give him an oul' smile and lighten him up a bit!"
Magee, who was in bullish form after watching his side produce a good performance, can only see one winner when Dublin tackle Laois at Nowlan Park. 
If we can score 18 points off them, you'd think that Dublin would probably double that. But at the end of the day, Dublin are a different level, it's a tough task ahead of them but that's why they brought in Anthony Cunningham isn't it? It wasn't for us, let's be honest!
Wicklow will look to bounce back in the qualifiers but the Leinster draw hasn't been kind to them over the last two seasons.
In 2015, they lost their opening fixture away to Meath and were on their travels again last night.
Magee would love more games to develop his side and warned that it would take a "brave man" to ring him up and tell him that he's leaving the Wicklow panel now.
"No-one's rang me yet," Magee confirmed.
"It would be a brave man ringing me at this stage. I'll be honest with you, I've been lucky.
"We're a tight-knit group, and they've bought into the team ethic.
"That's what you're looking for – the team is more important that one individual.
"Nobody's knocked on my door yet but that could change in the next couple of weeks."
The42 is on Snapchat! Tap the button below on your phone to add!