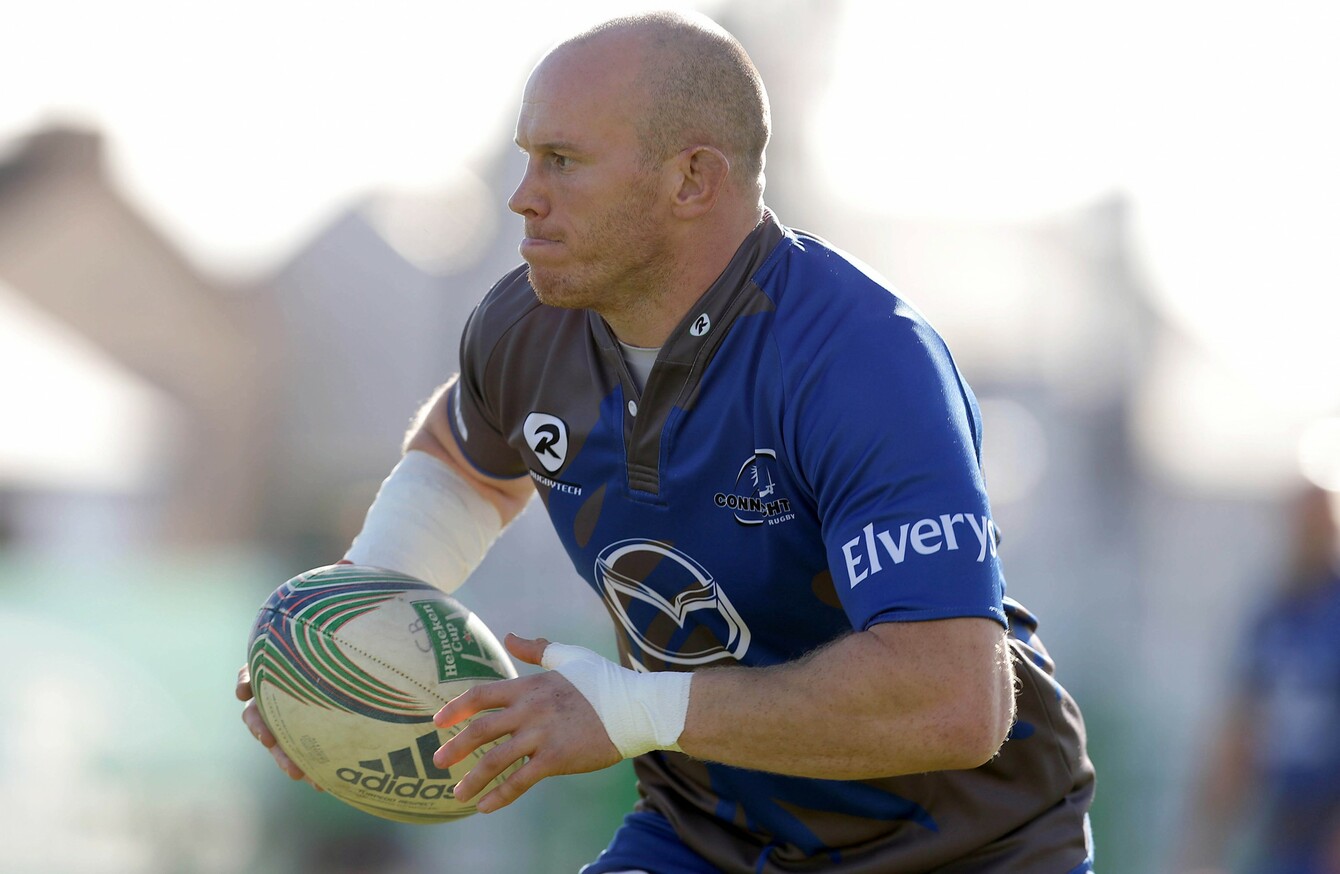 O'Conor played over 100 times for the western province.
Image: Morgan Treacy/INPHO
O'Conor played over 100 times for the western province.
Image: Morgan Treacy/INPHO
FORMER IRELAND AND Connacht flanker Johnny O'Connor will be part of Galway United's backroom team for the 2017 SSE Airtricity League season, the club has announced this afternoon.
The 36-year-old returns to Galway as strength and conditioning coach for the Premier Division outfit after a three-year spell in the same role with Arsenal's academy side.
His appointment is a real coup for the Tribesmen ahead of the new campaign under recently appointed manager Shane Keegan.
"Arsenal were changing structures and it was a great opportunity for me to get involved in a different sport," he said of his time in London.
"I learned an incredible amount about football, in terms of the technical element and how important it is, not just the physical aspect. Getting a player extremely fit isn't always the answer, you have to make sure you're ticking both boxes.
"Culture is a word that is thrown out there a bit and words can be powerful things if you live by them. There should be work ethic, humility, honesty and resilience. These are the types of characteristics that should be ingrained in a club.
"From my side, I feel I thrive on them and they're part of my philosophy. If you don't have those good values, you're not going to succeed and be as good as you can be."
O'Connor, capped 12 times at international level by Ireland, retired from professional rugby in 2013 after spells with Connacht and Wasps.
He spent three seasons at the Emirates Stadium where he worked closely with the club's younger players and aided them in their development off the pitch.
"I thought I was going to take a complete year out, I was happy to do so," he continued.
"Shane got in touch with me, I wasn't seeking any opportunities. We met up and he got me interested. The commitment and the constraints of the League of Ireland, Shane was very helpful about that. He's very open and supportive of what we will be doing and he's given ownership of what happens which is very important.
"It's great to be back home, I thought long and hard about joining the club and it's an opportunity for me. Adrian Cradock was here before me and he did great work and now it's my job to build on that and put my own influence on it. The key thing was Shane was very supportive and he wanted to get someone involved not just for lip service but to actually make an impact in the club.
"There is a certain standard you have to set within the club physically and we want the players to reach those well and have an expectation to want to reach those as well. I've only got my foot in the door and I have to start building relationships with the players, but it's a two-way thing. I'll expect certain things of them but I want them to expect certain standards of me also.
"I believe you can match some of the best teams in the world with how you deal with your players. You have to be creative. It's about doing hard and smart work."
The42 is on Instagram! Tap the button below on your phone to follow us!