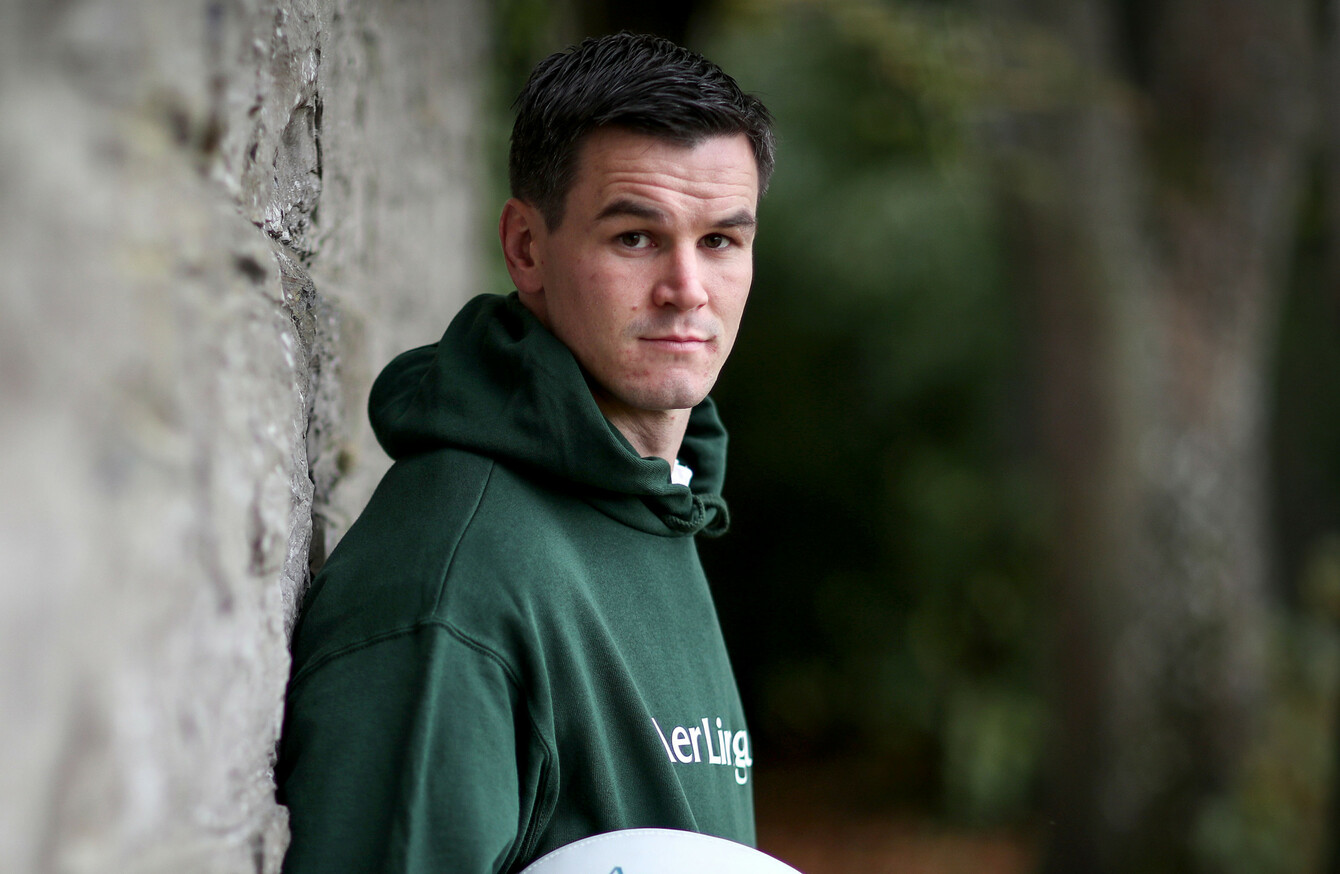 Image: Dan Sheridan/INPHO
Image: Dan Sheridan/INPHO
JONATHAN SEXTON HAS always naturally taken on a leadership role in whatever team he has played in.
Out-halves have a tendency to do so, the good ones anyway.
However, as he has grown in stature to become one of the most recognisable figures in the sport, Sexton has been making the effort to curb his enthusiasm to an extent, reining in a little of that fiery nature in an effort to lead more effectively.
He doesn't quite agree with Brian O'Drsicoll's claim that he has 'mellowed' since crossing into his 30s, joking that the former Ireland skipper hasn't seen him in many recent training sessions, but he is definitely aware of the power his words have on team-mates.
"Look, it is something I am working on." Sexton says.
"I have said it openly that I am trying to work on it. Like, you work on your leadership, how you can deal with people better, it is definitely something that you need to do.
"The older you get the more you need to be making sure you can be that kind of player who can drive things. You have to do it slightly differently when you are older. But yeah there is definitely something in me that I have to calm down a bit. I'd rather be that than be a person that needs a kick up the ass every morning. It's about finding the balance really."
As captain on Saturday, Sexton revelled in the role of leading from all points as he marched Leinster to a clinical win away to Glasgow and make a mockery of the 'pool of death' tag ascribed to pool three by notching up a perfect 10 points from 10.
With Isa Nacewa out injured until December at the earliest, there could be more big games where Sexton is needed to take on the metaphorical armband. Though he isn't looking to lead a coup to take the official title at either national or provincial level.
Be part
of the team
Access exclusive podcasts, interviews and analysis with a monthly or annual membership.
Become a Member
"It's not something I want to promote myself for. It's something that's is voted by your peers or the management and it's something that is an honour that is offered to you or not offered to you. Rory is doing a fantastic job over the last while since Paul has retired. I am sure he will continue to do a great job over this season and beyond.
He adds: "the captaincy is something that is offered to you. A lot of the time it is voted by the guys in Leinster. Isa is captain of Leinster this year and he is a great captain and obviously I have been asked to do it while he has been out, doing it temporarily, and I have enjoyed it. I don't know if that is why I'm playing well. There are other factors that go into that. The fact that we are playing well as a team, we have had a year together now, there's a lot of those younger guys coming through are stepping up as well."
It's those young up-and-comers who have the most to benefit from Sexton's innate drive and unrelenting will to win. His notorious 'crankiness' has never been used as a stick to beat him with, instead peers continually follow up any jibe about his mood with praise for the standards attained by his demands.
"I try and prepare as best I can for all the games that I play. Sometimes it goes well and other times it doesn't go so well, despite doing the same preparation every time.
"Playing out-half, you can prepare as well as you can, but because you rely so much on the guys in front of you, the guy giving you information outside you, the guy passing you the ball, everything counts.
"That is why you have to be hard on guys because you know that, at the end of the day, they help you play well. They are a large part of the reason why you do play well.
"That's why you try and drive things. But then you've got to find a balance in how you do that and how you can do it better. You try to get better all the time in every area of the game."