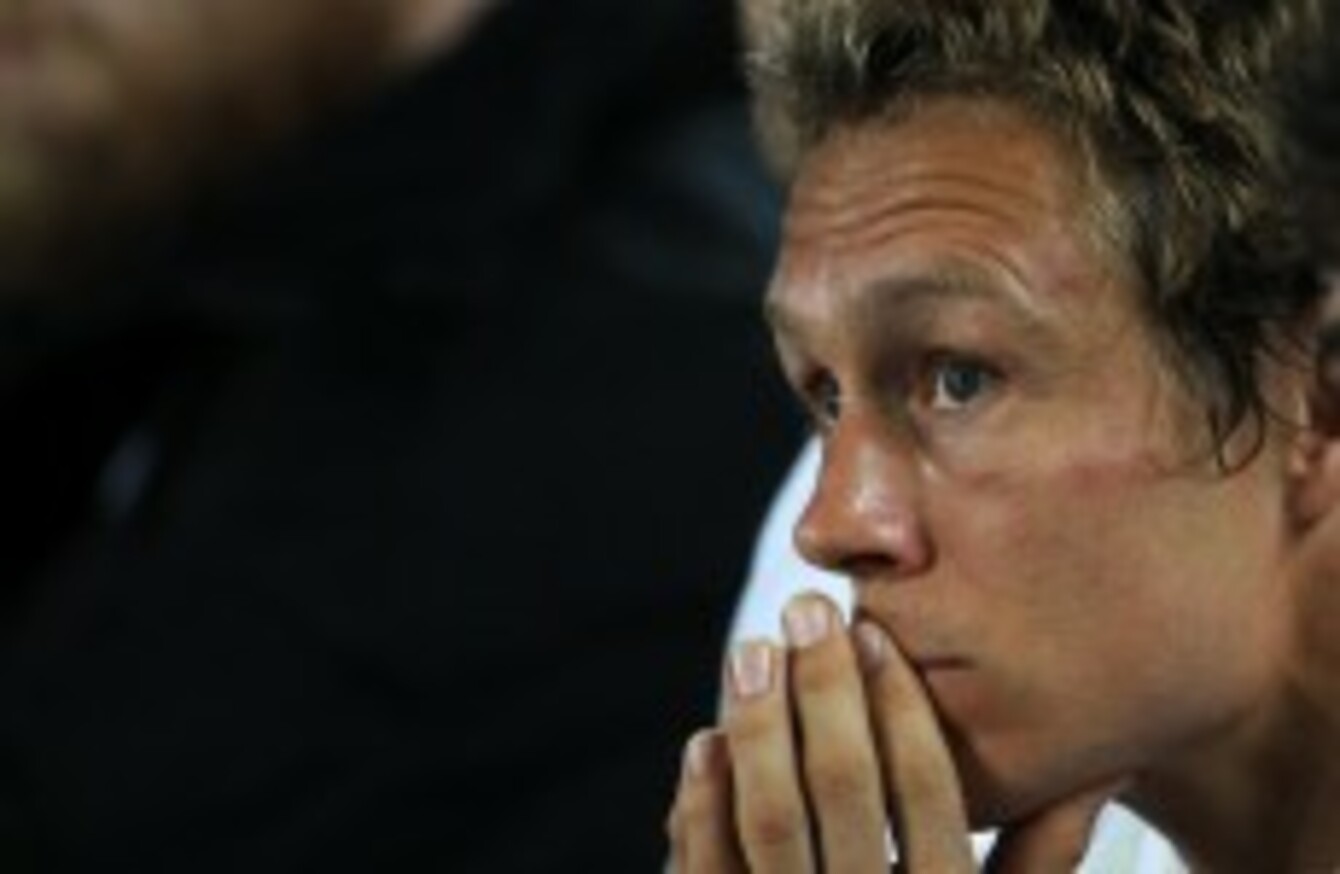 Wilkinson hit the winning drop goal as England won the World Cup in 2003.
Wilkinson hit the winning drop goal as England won the World Cup in 2003.
A DECADE ON from landing the drop-goal that won England the World Cup final, Jonny Wilkinson insisted he'd yet to watch a replay of the celebrated kick.
On November 22, 2003, England beat hosts Australia in Sydney to become the only northern hemisphere side to win rugby union's Webb Ellis Trophy.
But they only did so in the dying seconds of extra-time, having squandered several chances to win the match, when Wilkinson, a naturally left-footed kicker, dropped a goal with his right boot.
"I'd had a couple of goes before which were very much pot shots, having a dig almost," Wilkinson, an ambassador for the 2015 World Cup in England, recalled.
"But for this one I was thinking that because of where the guys had put me, I can't miss….this must go over. I almost remember feeling like 'the others drifted wide but this one will go over'.
"I knew I'd hit it in such a way that it wasn't going to be the most powerful kick, but it was going to be accurate. I knew from fairly early on it was going over.
"What surprised me was I actually got lost in that moment, I didn't know where I was. I remember half celebrating, but not really celebrating.
"It felt like a surreal, dream-like situation. I had to ask 'is this really happening?' and that was my facial expression.
"Then there was the realisation that there was still time left and I really wasn't up for a third game-tying penalty from them before the end.

"There was the panic to get back and the urgency to get the ball off the field and finish the damn thing."
Fly-half Wilkinson, now with French club Toulon, added: "It always seemed strange to me that the World Cup played itself out like it did.
"Not only did we play the final against the host team, but also that it went down to the very last seconds of extra-time and a drop-goal.
"All that hard work we did over the years we were obliged to put into practice in one passage of play. The time when we got it exactly right was the time when we needed it most.
"That made it feel like a really special moment when many destinies came together at one point. It was our time."
So special in fact, that Wilkinson has avoided 'contaminating' his recollections of the match by watching replays.
"I've tried to preserve the quality of the memories I have which are wrapped up in the feel, the senses, the smell, noises and atmosphere," he said.
"I'd rather keep it there and then in that first-person experience than watch it back, which can taint the memory.
"I want to keep it exactly as I remember it, which was one hell of an experience."