RENOWNED SPORTS PROMOTER Barry Hearn had some words of advice for Katie Taylor shortly after the Bray boxer made her professional debut in London last weekend.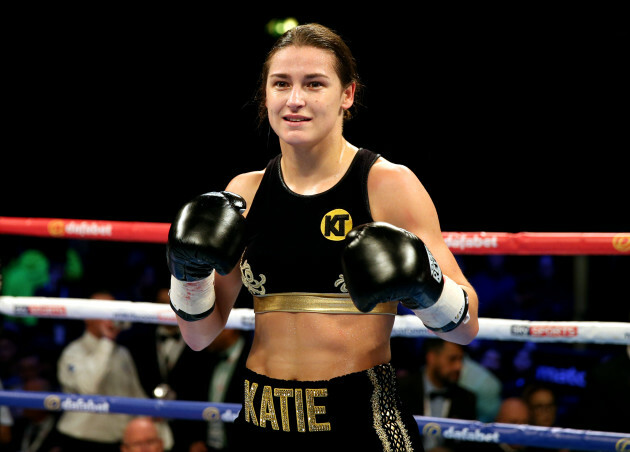 Steven Paston Steven Paston
The five-time amateur world champion made the perfect start to her pro career with an emphatic three-round win over Pole Karina Kopinska, and it's all very exciting.
Well, that's according to Hearn who is now seeing dollar signs coming from all angles after his son Eddie signed Taylor to their Matchroom Sports promotions company.
In new footage of Taylor's dressing room after her fight in London's Wembley Arena, Hearn is heard telling the 30-year-old that his son will make her a lot of money because he is a 'mercenary b*****d'.
"With all this, everyone slapping you on the back, feet on the ground, young lady," he said. "There's a long way to go. Listen to the people around you. Keep the camp small. Two [manager and trainer ] is fine and your mom, that's perfect. You don't need anybody else."
iFL TV / YouTube
"I'm excited… Goodness me…I enjoyed it because I see all these noughts in the distance and they're getting closer. And that at the end of the day, that's what boxing's all about. It's a great sport but you look at that house on the hill and you say 'I've got six more like this somewhere' – then you know you've been successful.
"He'll make you the money. I'm sure of that, because he's a mercenary b*****d."
Like father, like son, although we're not sure Taylor is singing off the same hymn sheet having stated that her move into the pro ranks is down to ambition and not money.
The42 is on Instagram! Tap the button below on your phone to follow us!