IN THE FAMILY home on Connolly Road on Cork's southside, Christy and Helen Long keep a scrapbook which charts their son's football career.
From his schoolboy days with Kilreen Celtic to becoming a starter at Premier League and senior international level, photographs and newspaper cuttings remind them of Kevin's journey so far.
Young defender Long a beacon of light in difficult times for Cork City
Cork City star completes six-figure Premier League move
Long bags new Burnley contract despite knee injury nightmare
As an unfamiliar name to many Irish football supporters, Kevin Long's surprise inclusion in Martin O'Neill's team for this month's World Cup qualifier against Austria saw him billed as an overnight success.
However, the 26-year-old centre-half has needed patience in abundance in order to negotiate a route to the top which has been protracted and riddled with setbacks.
"This was a long time coming — but I always believed it would come," says Christy. "I suppose I believed as well because he believed it himself. He had a point to prove and he was determined to do it.
"With all the injuries, I don't think he would have kept going to this stage unless he had that self-belief. But it's been fairytale stuff really over the last few weeks. It shows that if you want something badly enough you'll get it if you just keep going."
On 6 May, Christy and Helen made the trip from Ballyphehane to Burnley. Due to injuries to regular Burnley defenders Michael Keane and Ben Mee, they were optimistic about Kevin's chances of being included among the substitutes for the Clarets' home game against West Bromwich Albion.
When they arrived at Turf Moor, they learned that the team news was even better than they were hoping for. Nearly eight years since he first signed a contract with Burnley, Kevin Long — the club's longest-serving player — was finally going to start a game in the Premier League.
Long acquitted himself well enough to retain his place in Sean Dyche's starting line-up for Burnley's remaining Premier League games against Bournemouth and West Ham United. Three consecutive 90-minute appearances made amends for his only previous taste of England's top flight.
"He felt he did okay against West Brom," Christy explains. "The same in the other two games really. We went over again for the West Ham game. He'd never get carried away. He'd never say he did well. He's modest that way. But it was a lot more positive than what happened against Newcastle anyway. That spoiled our whole Christmas."
Long's first outing in the Premier League actually came on New Year's Day in 2015, when he was introduced as a 15th-minute substitute for the injured Jason Shackell at St James' Park. His debut lasted just 20 minutes, however, as an awkward fall resulted in a ruptured anterior cruciate knee ligament.
That he was offered a new two-year contract just days after sustaining an injury that kept him out for 10 months was an indication of the esteem in which he is held at Burnley, and the confidence they had in his prospects of defying his difficulties once again.
"We were all over the moon, sitting at home and watching the match; watching him doing something he had been working towards for such a long time," Helen recalls. "Then for it to turn out like that was awful for him. He was devastated about it."
It was the latest in a litany of injury blows that have held Kevin Long back. Each hint of a breakthrough has met with a stumbling block. Loan moves geared towards gaining experience have been productive, as Long impressed during spells at Accrington Stanley, Rochdale, Portsmouth and Barnsley.
But becoming a regular in the Burnley team has been Long's aim since he moved to England. Injuries to his foot, back and knee had prevented him from doing so. Even last season, prior to his first Premier League start, a knee problem sidelined him for three months.
"Every time things seemed to be going right for him, there'd be a little setback," Christy says. "I just kept saying to him: 'I know it's tough at the moment but there's thousands of youngfellas around the world who would do anything to be in the position you're in'.
"He always took it on board too. He was well aware of it. 'I know, dad. I know'. It was very hard on him at the same time. Things like that are bound to get at you. It's human nature. But he handled it very well. There was never any talk of throwing in the towel. He'd never think about giving up. He was always positive. It just made him even more determined."
Although he was forced to wait for his big opportunity in England, things couldn't have moved much quicker for Long during his brief stint in the League of Ireland. After making his Cork City debut in May 2009, he was generating attention from clubs like Leeds United, Reading and Preston North End within a few months.
With Cork City in financial trouble and keen to cash in on the interest in their young defender, he signed a three-and-a-half-year contract that November with Burnley, who — under the management of former Irish international Owen Coyle — were competing in the Premier League for the first time.
You could kick a football from the Longs' driveway into Musgrave Park, which was the venue for Cork City's famous 1-1 draw with Bayern Munich in the Uefa Cup in 1991. A short walk around the corner is Turner's Cross, where Long began his professional career.
"He was making his debut for Cork City one minute — which was a fantastic achievement — and the next he was over at a Premier League club," Christy laughs. "Stuart Ashton at Cork City had been watching him at Kilreen and he brought him to City then. He was given a chance there and he grasped it."
Asked if it was difficult to watch her 19-year-old son leaving for England, Helen — a mother of six boys — says: "No, because he, the same as the rest of the lads, has always been very independent. We went over with him at the start to get him settled in but he was well able for it. He was mature for his age. He managed fine."
Christy adds: "He was in a hotel for three months while a proper digs was signed off, so I stayed with him. We spent most of our time on the PlayStation. I was going off my game over there but Kevin was just tuned into his training the entire time. You could see even then how focused he was on making a success of it."
Finally starting in the Premier League last month would have sent Kevin Long off on his summer holidays in good spirits, but the best was still to come. When the Ireland senior squad was named for the friendlies against Mexico and Uruguay, as well as — most importantly — the World Cup qualifier against Austria, Long's name was included.
He had never played for his country before at any level, although he was part of the U21 squad in October 2009 while still a Cork City player. Tom Coughlan, the club's owner, deemed it necessary to celebrate the call-up by arriving unannounced at Long's family home with a bottle of champagne — despite the fact that City's players had been subjected to pay-cuts of up to 70% and the club was only months away from being wound up.
Being handed his first Premier League start with Burnley last month was a major boost, but simultaneously it had been a tangible goal. Training with the squad every day, Long knew it was within touching distance once he returned to full fitness. But a senior international call-up? That was an objective he wasn't expecting to be in a position to achieve so soon.
While Ireland manager Martin O'Neill admitted to knowing little about Long at first, assistant boss Roy Keane had been impressed by what he'd seen from him in the Premier League. Ticking two of Keane's boxes — a predilection for the physical side of the game; being from Cork — probably helped his cause too.
When the squad was revealed on 15 May, Long's inclusion was already in the public domain by the time he heard the news. A congratulatory text message from fellow Irishman and former Accrington Stanley team-mate Pádraig Amond alerted him to it.
"Whatever about getting a start for Burnley in the Premier League, this was something special altogether," Christy admits. "Being called up to represent your country, that really tugs at the heartstrings."
Helen adds: "We were inside in the kitchen and he sent in a message to all of us — we're all in a group on Viber — to say that he was after being picked for Ireland. Podge was after letting him know. It was totally out of the blue. He wasn't expecting it at all. None of us were."
For the Long family, Kevin's international recognition did pose one problem. Just hours after Ireland's friendly against Mexico in New Jersey — in which the Burnley defender made his debut as a second-half substitute — he was due to be in Killarney to act as a groomsman at the wedding of his oldest brother Danny.
But having played the game at a good level himself, Danny knew that there was no dilemma. Alongside brother Roy, Danny was part of the Avondale United side that won a record-equalling fourth consecutive FAI Intermediate Cup in 2014. Youngest brother Colin was called upon to deputise at the altar.
"I go over to Kevin a couple of times a year so I know how hard he has worked for chances like this. I understand football so I know that when you get an opportunity to play for your country you can't really let anything get in the way of it," Danny says.
"He still got down to Kerry for a while that evening anyway. The team flew into Dublin that afternoon and Martin O'Neill told him he could come down for a couple of hours, so it was great to see him. He headed back up then for the Uruguay game, which was only two days later."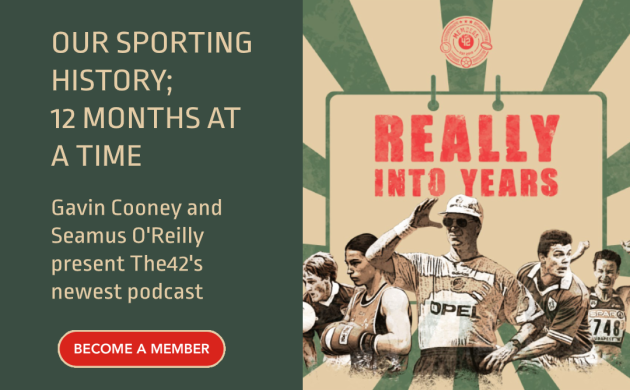 Kevin Long played all 90 minutes as Ireland rebounded from their defeat to Mexico with a comfortable victory over Uruguay. Nevertheless, with the attention then shifting to competitive action and a vital game against Austria, the general expectation was that Shane Duffy, Richard Keogh and John O'Shea were the contenders to form Ireland's central defensive partnership at the Aviva Stadium.
But Martin O'Neill is seldom reluctant to throw a curveball. The Ireland boss had been convinced by what he'd seen from Long over the previous fortnight and told him an hour before kick-off that he'd be making his competitive debut alongside Duffy.
"We were all over in Marbella after Danny's wedding," says Christy. "We were planning to just stream the match in the apartment because realistically we didn't think Kevin was going to be playing. When the team came out we were shocked, but delighted obviously. We had to head off down to a bar then to watch it."
He adds: "Seeing your son standing there for the national anthem, the hairs stand up on the back of your neck. When you know what he went through to get the green jersey, words can't describe the emotions. We were proud; very, very proud. That's all I can say."
Danny says: "We were all buzzing. Between Kevin getting his start in the Premier League and then an Ireland call-up, and then myself getting married, it was some way to top off a perfect few weeks. Unbelievable. It couldn't have gone any better.
"The only regret was that we weren't able to be there. There was just so much going on and it all came out of nowhere. But just to watch it on TV was incredible. If you never get to experience something like that yourself, the next best thing is to hope that it happens for another family member."
Kevin Long delivered an assertive and defensively sound display in Ireland's 1-1 draw with Austria. He also came close to marking the occasion with a goal, only to see Stefan Lainer clear a header off the line. Nevertheless, it was a performance he could be proud of, in spite of RTÉ pundit Eamon Dunphy's odd call for him to replaced at half-time.
"I saw no fault with how he did. Everyone praised him, from what I could see," Christy says. "There was only one pundit who had anything negative to say. I knew he [Dunphy] was going to say something. He's always the same. We didn't take any notice of it. He's made a career out of stuff like that. We knew Kevin was doing well and so did everyone who knows what they're on about."
Christy adds: "He [Kevin] rang me straight after the game. The first thing he said was 'How are ye getting on?' He was just after playing for Ireland in a World Cup qualifier and all he wanted to know was what we were up to, which was typical of Kevin. But he was satisfied and he enjoyed every minute of it, which is the most important thing. We were delighted for him. Very emotional, very proud."
Twenty-one-year-old Cian, one of Kevin's younger brothers, hasn't much of an interest in football, but he's been inspired nevertheless by the manner in which his sibling has overcome challenges to realise his dreams.
"He's the kind of fella who's always looking out for you," Cian says. "Even on a night out, he'd always be looking after you. If you were heading to the cinema he'd be wanting to pay for it. Just all little things like that. He's a genuinely good fella. And he was like that even before he went away to England.
"As your brother you want to see him succeed. The injuries were hard for him and then it was hard for us to see him having a tough time. It's been mad to see everyone talking about how well he's doing on Facebook and people around Ballyphehane coming up and looking for autographs. He's a role model, not just for us, but for everybody around here. I'm just very happy for him. He deserves it."
Having seen Kevin's progress hampered on enough occasions over the years, the Long family remain sufficiently cautious in accepting that there are no guarantees for his future, in spite of the thrill of recent weeks.
Yet their hope now is that this represents the start of the successful career at the top level which he's been aspiring to. Should everything go according to plan, there'll be more Premier League starts and World Cup qualification to pursue over the coming months.
The scrapbook in the living room on Connolly Road still has several unused pages that need to be filled, but whatever happens from here, the joy of the summer of 2017 is unlikely to be eclipsed.