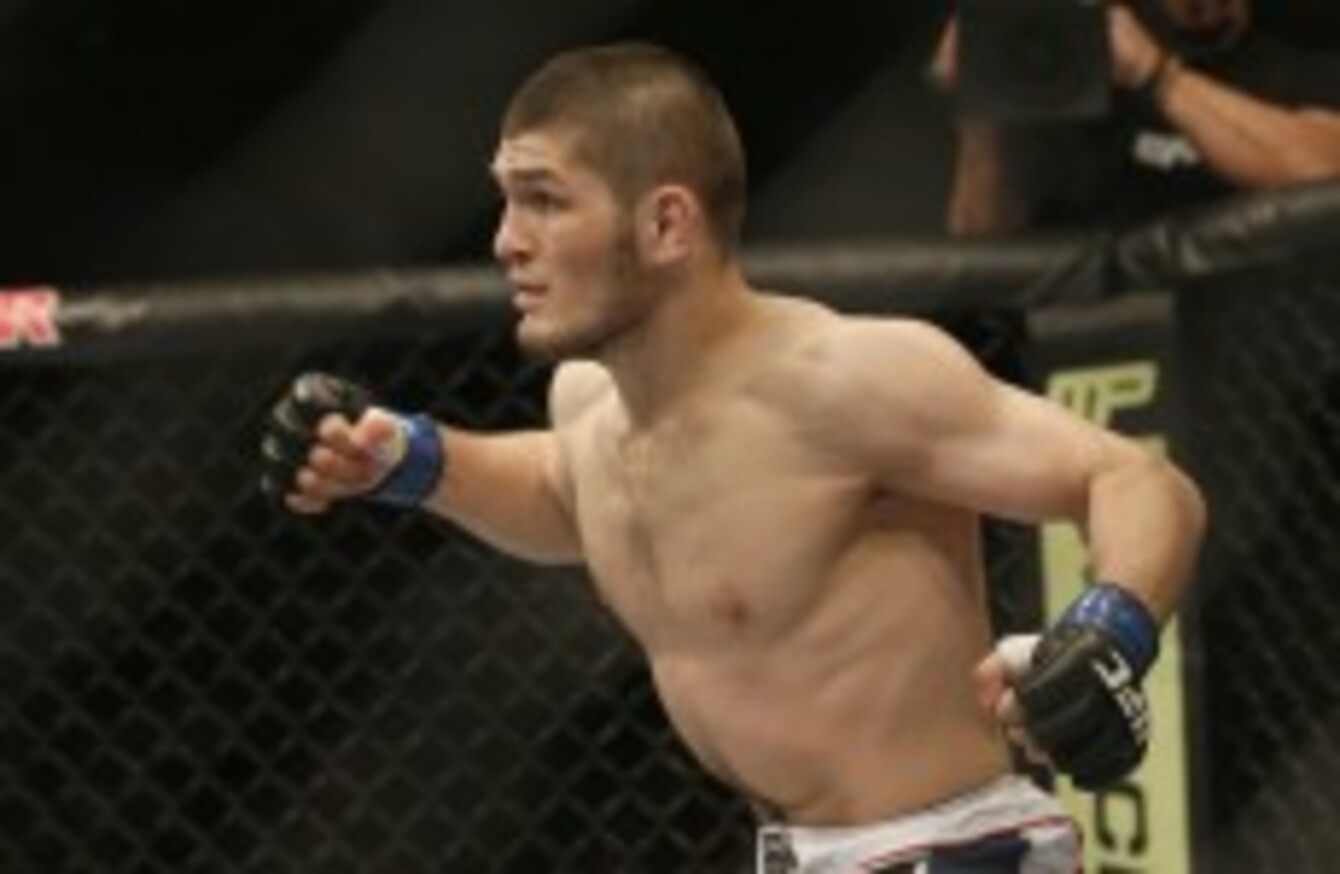 Khabib Nurmagomedov
Image: Reinhold Matay
Khabib Nurmagomedov
Image: Reinhold Matay
IF YOU'RE AMONG the many fans who have been looking forward to the return of Khabib Nurmagomedov, you're going to have to wait a little longer.
In fact, the undefeated Dagestani lightweight says he may never return to the octagon after an injury forced him to pull out of his forthcoming bout against Tony Ferguson.
The pair were scheduled to meet at the TUF 22 finale in Las Vegas on 11 December, but Nurmagomedov has sustained a rib injury so Ferguson will face Edson Barboza instead.
Nurmagomedov (22-0) ascended the UFC's 155lbs division with six consecutive wins, the most recent of which came against current champion Rafael dos Anjos.
However, the 27-year-old hasn't fought in 18 months due to a series of injuries. He was scheduled to face Donald Cerrone twice — in September of last year and this past May — but withdrew on both occasions due to knee problems.
A colourful character, Nurmagomedov has gained widespread popularity among fans since making his UFC debut in 2012. However, the fighter has said via Instagram that he may not come back from this latest blow.
"I want to apologise to my fans," Nurmagomedov said. "I broke my rib and again I am out of the fight. I really wanted to come back, I'm not sure if I will ever come back. Thanks to my fans and my sponsors."