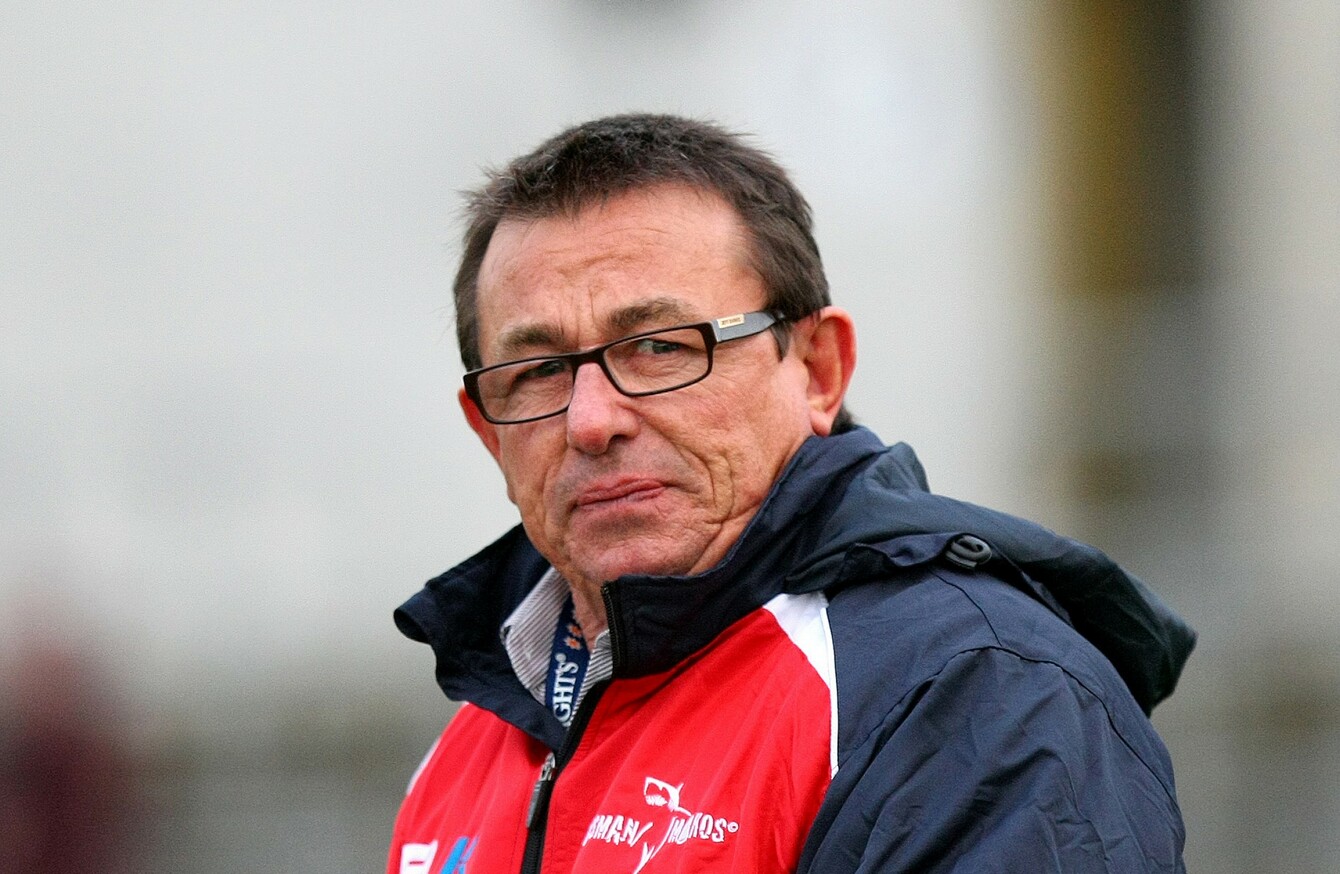 Image: Photosport/Dianne Manson/INPHO
Image: Photosport/Dianne Manson/INPHO
'I'VE COACHED BATTLERS all my life and I get a lot of pleasure out of that.'
The closing words of the nice mini-feature on incoming Connacht coach Kieran Keane's finest hour are promising for rugby fans west of the Shannon, but not as promising as the actions of Keane's teams.
Though we all like to see Irish coaches progress and succeed, having climbed the mountain on a shoestring under Pat Lam these past four years, New Zealand was the only sensible place to go looking for his successor to build on foundations of fundamental skills.
Lam is clearly an extremely tough act to follow. However, the groundwork done by the former Samoan international during his spell will make the nuts and bolts of coaching the Westerners an easier prospect to face for Kiwis than it once might have been.
Chiefs head coach Dave Rennie's talk of culture and environment will ring a lot of bells with anyone who has listened to Lam's sermons in Galway. There is no culture shock ahead for Keane, definitely not in a rugby sense. He may have signed his three-year contract with retirement age not far away, but the teams under his watch have continuously attacked with an insatiable and aggressive hunger. And presented with top level professional head coach role, Keane will be eager to impress.
Today's appointment is positive for Connacht in the ir current guise too. However much players and coaches insist that Lam's departure has not been unsettling, his forthcoming exit cannot have helped. With Keane slotted in to take over, there is an important sense of continuity added to the turbulent post-Pro12 title era in Connacht.
The province are currently eighth in the Pro12, but 12 points off sixth placed Glasgow. Lam would, of course dearly love to depart with a Champions Cup place as evidence of the massive strides he has presided over and having a run at Europe's top table in his first season would give more reason to excite Keane.
Whatever the fixture list, having coached with Highlanders in the south and Tasman in the north before his latest stint in Hamilton, the Christchurch native is well versed in starting afresh in new clubs and that should aid Connacht hitting the ground running in the post-Lam era.
Subscribe to The42 Rugby Show podcast here: