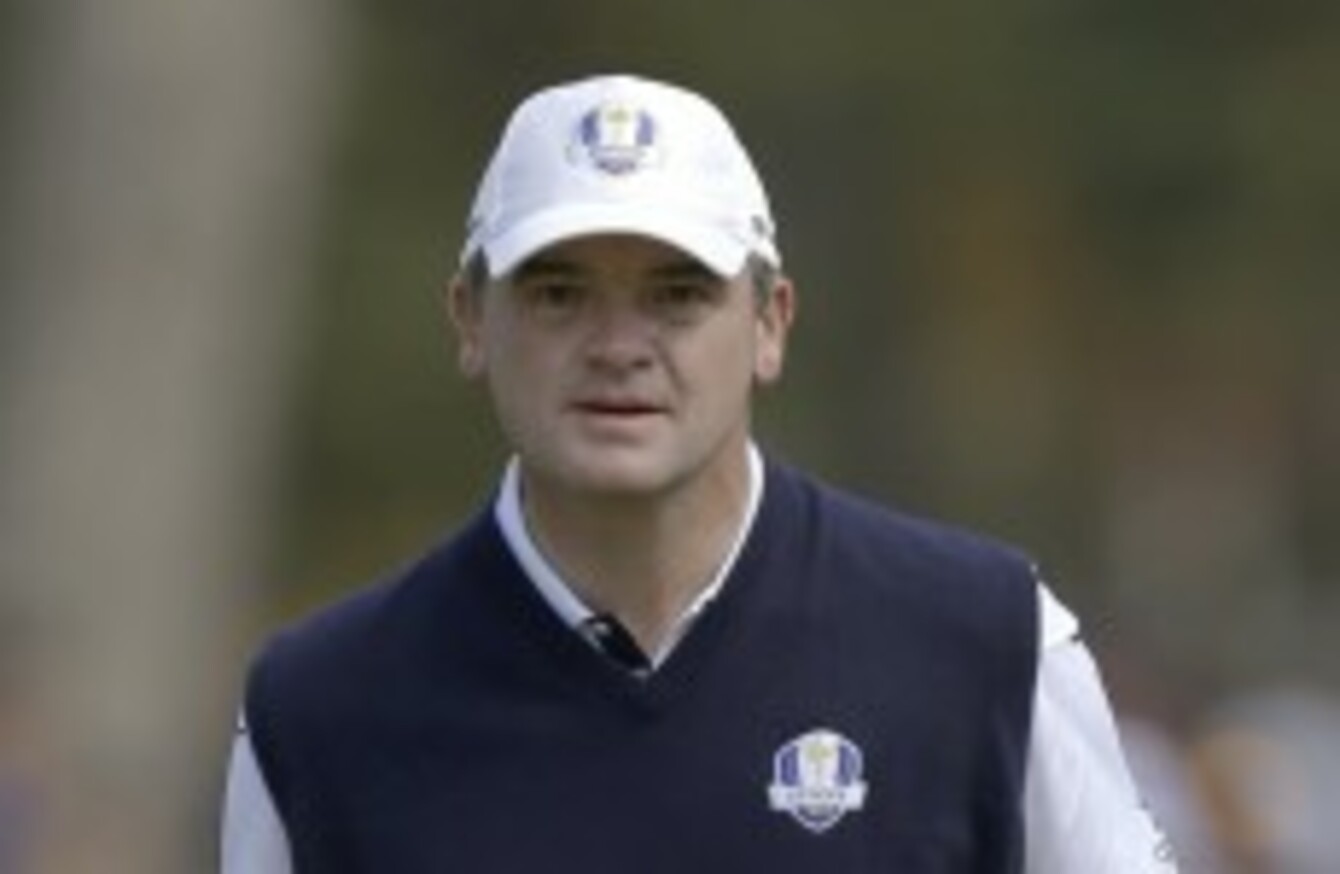 Lawrie featured as Europe beat the US in this year's Ryder Cup.
Lawrie featured as Europe beat the US in this year's Ryder Cup.
PAUL LAWRIE SAYS he is not interested in captaining Europe at the Ryder Cup in 2014 because his form at the moment is too good not to play, and has tipped Darren Clarke as the next captain.
Lawrie was part of the European team that remarkably rallied to defeat the United States at Medinah on the weekend.
Winning captain Jose Maria Olazabal believes Lawrie should be considered to take the reins when the tournament returns in two years at Gleneagles, but the Scotsman has other ideas.
"First and foremost, I want to be there as a player," Lawrie said.
"They'll pick the captain in Abu Dhabi next year, so I don't even think my name will be in the frame. I would hope that they were thinking I was playing too well for that.
"I assume that Darren Clarke would be the next captain, but you don't know.
"Obviously all the players would like Darren to do it. The timing's perfect for him; he's been struggling a bit with his game. He's hugely respected.
"I'm not on the committee anymore, but if I had a pick, it'd be Darren's name that I'd put forward."
Lawrie said Europe's dramatic comeback was down to their respect and admiration for Olazabal.
"I've never cried so much in my life as I did last week," Lawrie said.

"We didn't want him to be a losing Ryder Cup captain. I think that's what it all came down to on the Sunday morning.
"None of us collectively spoke about that, but I think every player left the room on Saturday night thinking, 'we can't not give this guy everything we've got tomorrow and win your game'.
"So when you think there's 12 players hell bent on doing something for one person, it's amazing what can happen.
"But Jose believed we could win on Saturday night; he made that abundantly clear that he believed in every one of us.
"And to have that belief – someone like him thinking that you could take down one of their players – then you go focus and do what you've got to do."