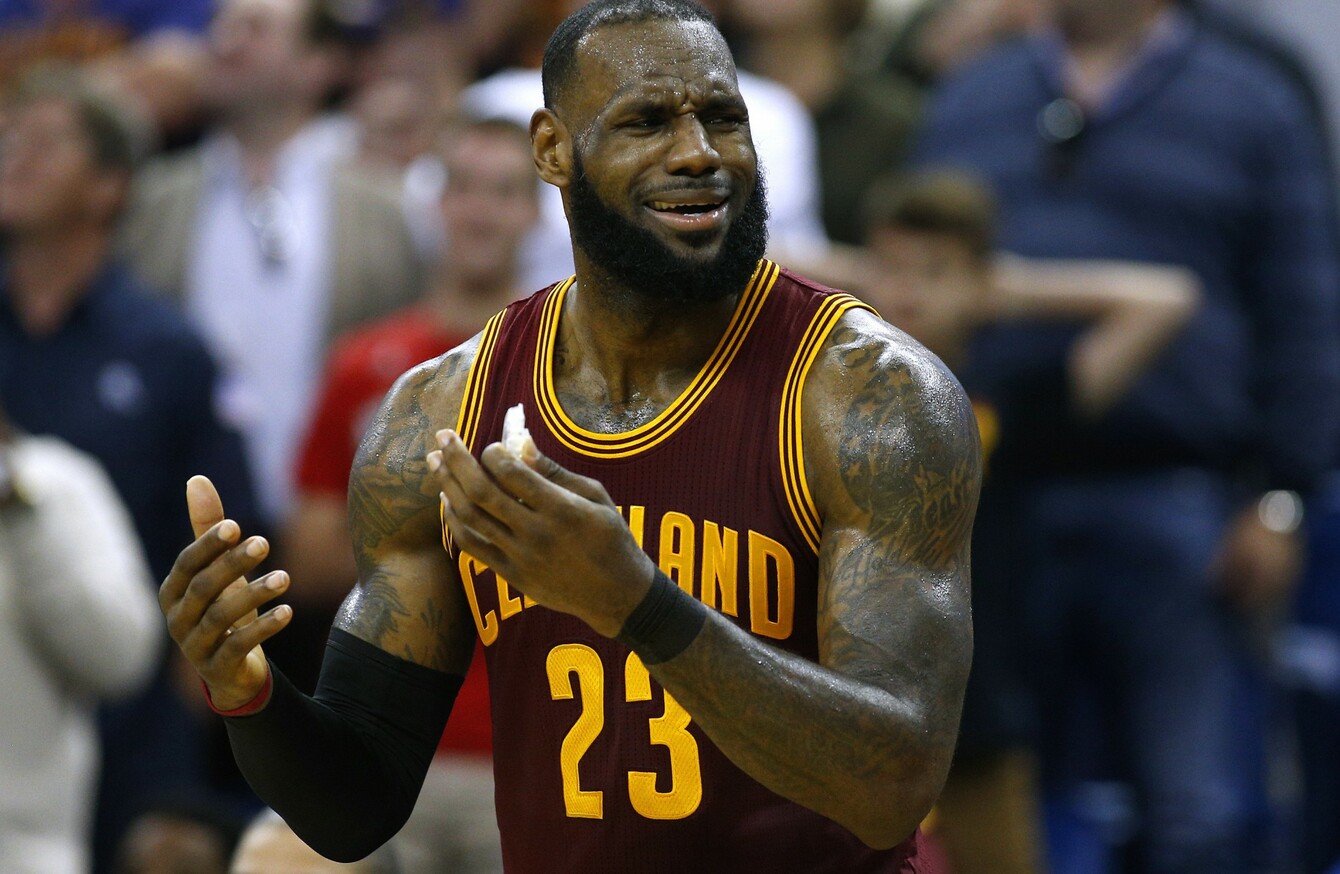 Image: Jonathan Bachman
Image: Jonathan Bachman
FOR THE FIRST time since February 2006, LeBron James has a losing record in a calendar month (minimum 10 games) – and he's not happy.
Fresh from taking aim at the Cleveland Cavaliers' front office for their failure to strengthen their roster, James and the Cavs went down to the Dallas Mavericks in a stunning 104-97 loss on Monday night.
This time he directed his frustrations at Inside the NBA pundit Charles Barkley, who questioned the four-time MVP's leadership as the Cavs chase back-to-back NBA titles.
"Inappropriate. Whiny. All of the above," Barkley said of James last week. "The Cleveland Cavaliers, they have given him everything he wanted. They have the highest payroll in NBA history.
Barkley continued: "He wanted J.R. Smith last summer, they paid him. He wanted [Iman] Shumpert last summer. They brought in Kyle Korver. He's the best player in the world. Does he want all of the good players? He don't want to compete? He is an amazing player. They're the defending champs."
Source: G4NBAVideos/YouTube
"He's a hater," James told ESPN in response. "What makes what he says credible? Because he's on TV?
"I'm not going to let him disrespect my legacy like that. I'm not the one who threw somebody through a window. I never spit on a kid. I never had unpaid debt in Las Vegas. I never said, 'I'm not a role model.' I never showed up to All-Star Weekend on Sunday because I was in Vegas all weekend partying.
"All I've done for my entire career is represent the NBA the right way. Fourteen years, never got in trouble. Respected the game. Print that.
"I'm tired of biting my tongue," James added. "There's a new sheriff in town."
The42 is on Instagram! Tap the button below on your phone to follow us!