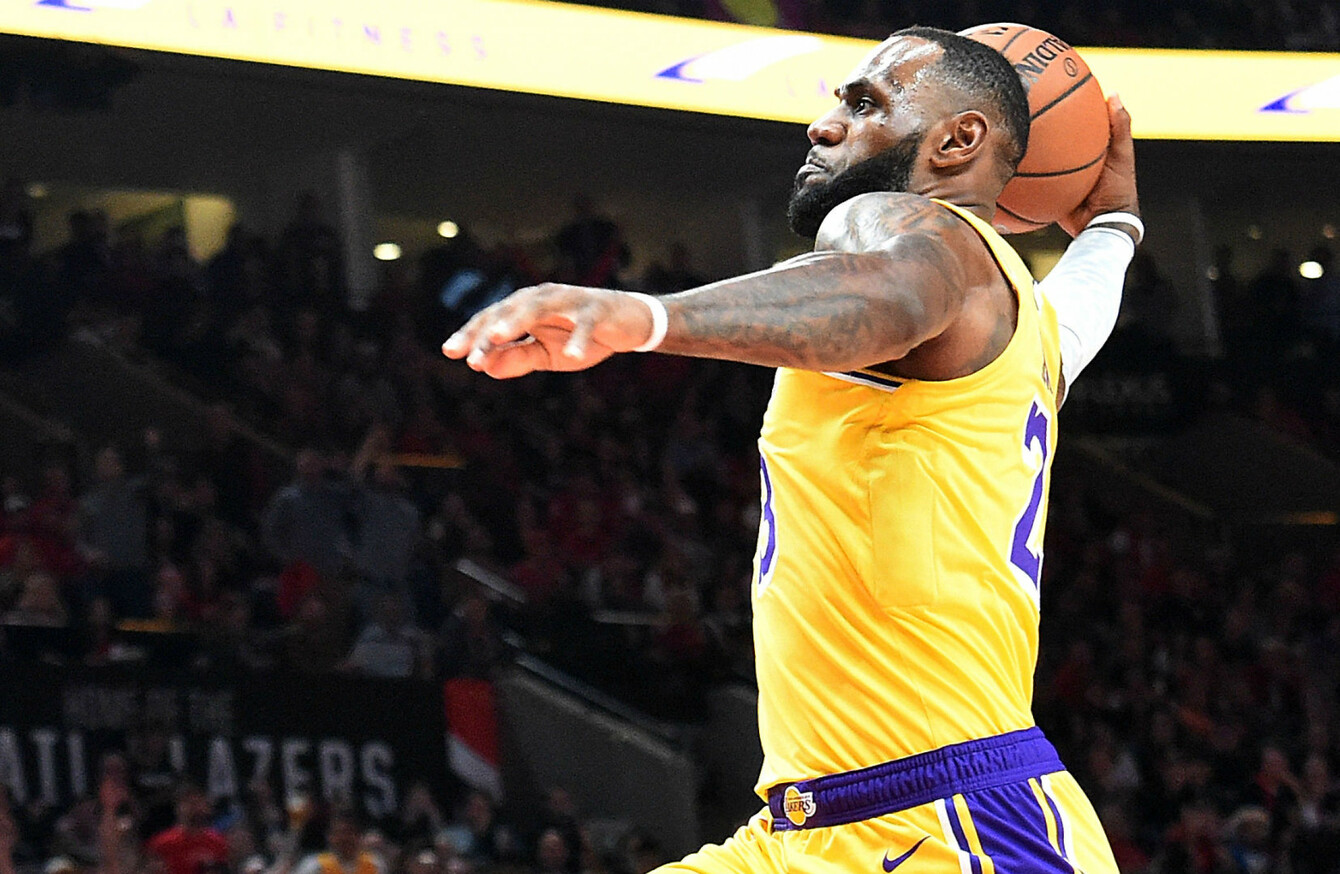 LeBron James: made the move from hometown Cavaliers in close season.
LeBron James: made the move from hometown Cavaliers in close season.
LEBRON JAMES' DEBUT with the Lakers started well, but Los Angeles looked over-matched in a 128-119 loss to the Trail Blazers in Portland.
James scored his first points as a Laker in dramatic fashion less than three minutes into the game, stealing the ball near midcourt and driving in for a thunderous dunk.
James added another poster-worthy dunk 19 seconds later, and even the Trail Blazers fans in Portland's Moda Center reacted in awe at the back-to-back slams. 
While the Lakers built an early lead, they missed their first 15 three-point attempts and struggled to find rhythm on offense as coach Luke Walton shuffled the lineup around looking for chemistry.
James scored 26 points (nine-of-16 from the field) and added 12 rebounds and six assists. As always, he was active on the court in directing traffic and he even shared an inspirational message with his new team-mates that was caught by the TNT camera: "Any time ya'll fall, stay down. Your brother will come pick you up."
Source: NBA/YouTube
Embiid electric as Simmons notches triple-double
Joel Embiid scored 30 and had 12 rebounds and four blocks in the Philadelphia 76ers' 127-108 win over the Chicago Bulls.
Ben Simmons notched a triple-double (13 points and rebounds, 11 assists) against the Bulls.
Washington Wizards guard John Wall scored 26 points and dished out nine assists against the Miami Heat.
Thursday's results
Philadelphia 76ers 127-108 Chicago Bulls
Miami Heat 113-112 Washington Wizards
Portland Trail Blazers 128-119 Los Angeles Lakers