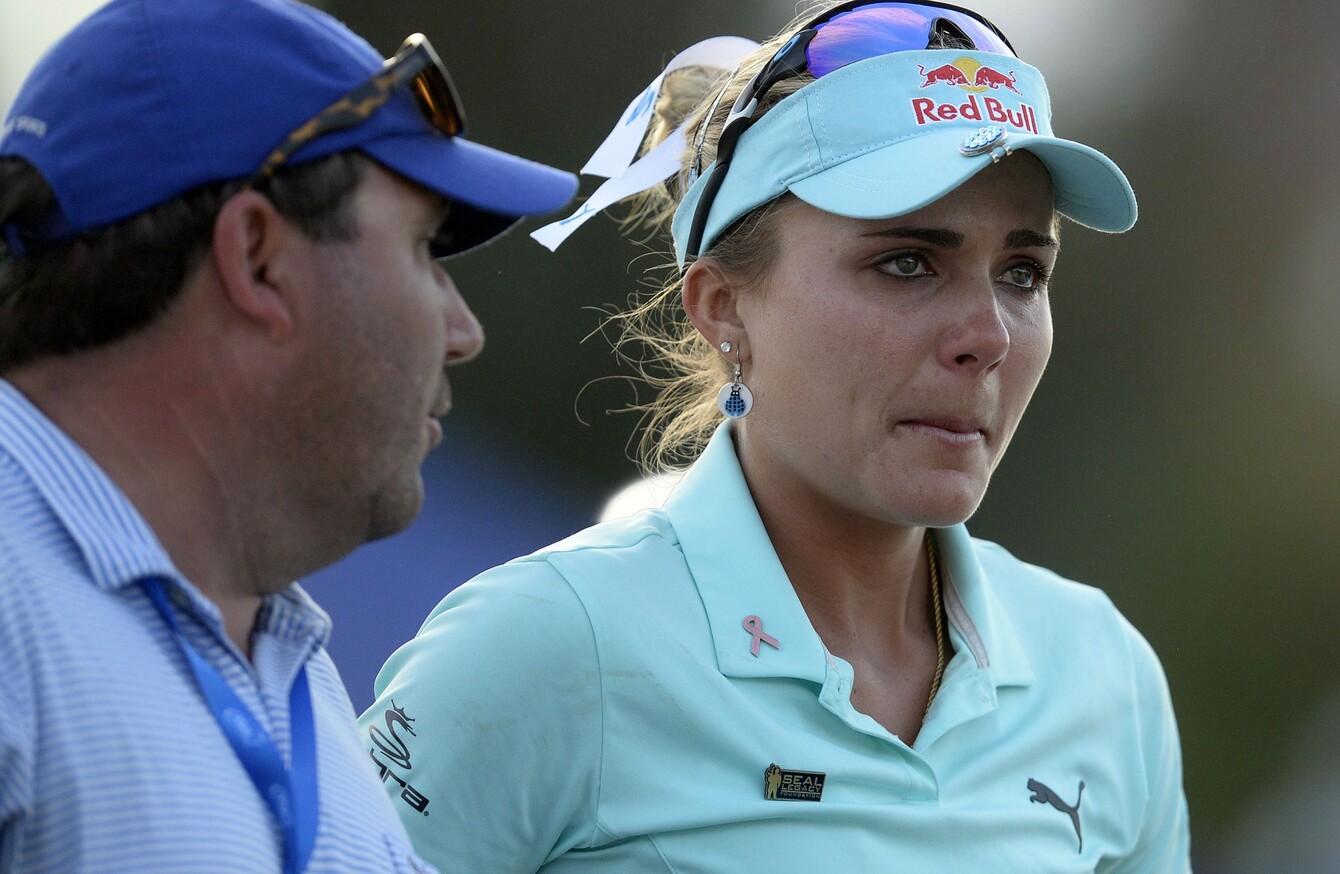 Image: SIPA USA/PA Images
Image: SIPA USA/PA Images
THE ROYAL AND Ancient and US Golf Association will announce today a rules change to ensure what cost Lexi Thompson an LPGA major title does not happen again, Golfweek reported on Monday.
Thompson, a 22-year-old American, incurred a four-stroke penalty a day after the error after a viewer spotted a violation in a slow-motion television replay and e-mailed the LPGA during the ANA Inspiration earlier this month.
Golf's governing bodies met the following week at the Masters and discussed the issue, and the magazine website, citing unnamed sources, said a new rule will take effect immediately to ensure no repeat of the situation.
There was no indication of exactly what wording or what form the "Lexi Rule" would take but the target would be to prevent future action on infractions spotted by TV viewers.
The move is expected to be imposed instantly rather than wait for the update and evaluation of The Rules of Golf expected for 2019.
Thompson was found to have incorrectly replaced her ball after marking it on the 17th green during the third round, a violation only spotted clearly by a zoom lens and slow motion video.
After reviewing the evidence, Thompson was issued a two-stroke penalty for incorrectly replacing her ball and another two-stroke penalty for signing an incorrect scorecard at the end of the third round.
Thompson, who had been leading, was told of the situation after finishing the 12th hole in the final round. She fought back to force a playoff but lost to South Korea's Ryu So-Yeon.
Tiger Woods, Annika Sorenstam and Phil Mickelson were among many critical of the decision to impose such a harsh penalty.