SO, AFTER A long, tiring few days of finals, dinners, get-togethers, send-offs and 12-hour plane trips; the British and Irish Lions squad arrived in Hong Kong today.
Their first act was to tweet about the view from their room in the Grand Hyatt hotel. But then it was down to some serious sports scientist-approved recovery (or "splashing about in the pool", if you prefer) before training resumes tomorrow ahead of Saturdays tour-opener against the Barbarians.
You know how it goes, though; the jet-lagged, weary traveller is too grumpy to make the effort and engage in conversation with lads they barely know. So, I guess it's understandable that team-bonding slowed a bit.
We didn't think O'Brien, Sexton and Kearney needed further bonding, but…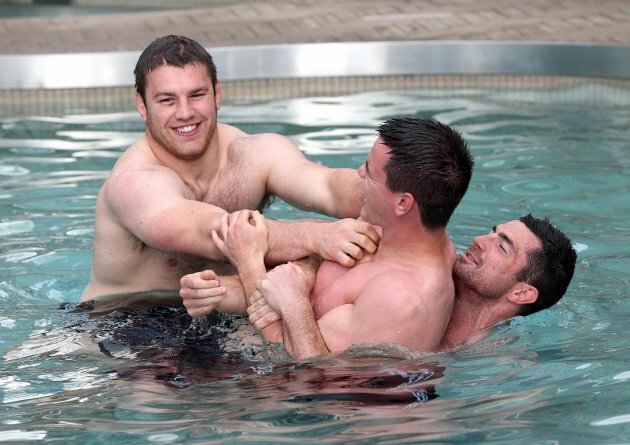 Here's the wide angle, complete with cool hotel
If you look close, you can see Kearney is totally psyching wee Stu Hogg out by staring at his freckles
But then he noticed Leigh Halfpenny's massive pecs. J-Sex could only stare
Meanwhile, clean-cut Ian Evans spent time with Captain Caveman
Cian Healy stuck close to Jamie Heaslip and Rory Best waded not far from BOD.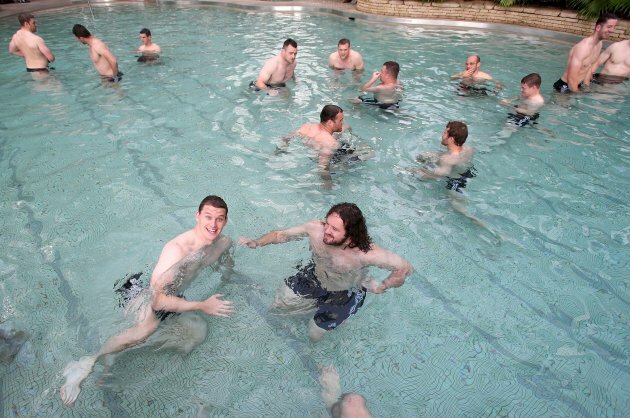 And Mike Phillips got as close to the cameraman as possible as the horse-play continued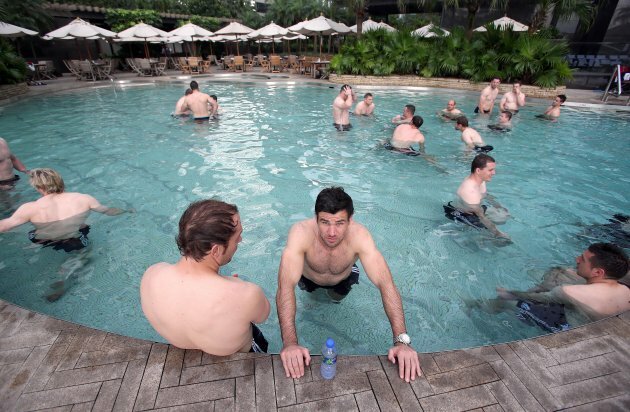 Leave it to Seanie to break down international borders with some sheep-chat to Dan Lydiate
They all seem to be gettin' along grand now.
Later, they attempted to order themselves by height atop the British Consulate
George, you've let the whole side down.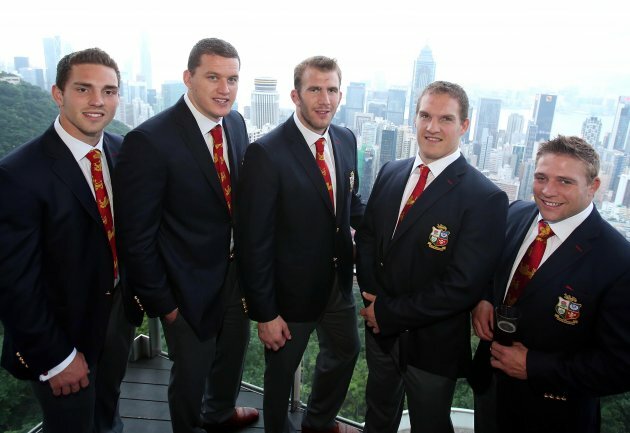 All images ©INPHO/Dan Sheridan