We're going deal-by-deal until the window shuts tonight and the Sky Sports chopper is back at base. Send us your thoughts and comments on this afternoon's game. E-mail adrian@thescore.ie, tweet us @thescore_ie, find us on Facebook, or leave a comment below.
Strapped in? Then let's begin.
It's going to be a long day of rumour, door-step interviews, broken fax-machines and the odd last-minute, big-money deal.
So what have we missed? Well it wouldn't be transfer deadline day if Harry Redknapp wasn't interviewed through his car window. It's like the first swallow of summer.
The Spurs boss says there will be no deal for playmaker Luka Modric. So expect to see him posing with a smile and a Chelsea shirt by 11pm.
Crouchie could be gone however – he admits – and says he fancies a move for Gary Cahill.
Elsewhere, Stoke have agreed a fee with Birmingham for Cameron Jerome, Blackburn look to pull off a nice bit of business for Birmingham'sScott Dann and Wigan look set to sign Celtic's Shaun Maloney.
Arsenal may well be the busiest club in the English top-flight today. They are being linked with further signings after swooping for defensive duo Per Mertesacker and Andre Santos. We'll have more soon.
One young man who might rock up to the Emirates is Yossi Benayoun. Sky report he's on the way to London with the Chelsea midfielder looks certain to be heading out of Stamford Bridge with Arsenal, Liverpool and French champions Lille are all interested.
The French club look on the brink of singing former Blue and current Liverpool man Joe Cole.
As for the Irish? Well, the first of Shamrock Rovers' young players to leave since their high-profile win in Belgrade last week is… Enda Stevens.
Aston Villa are said to have agreed a €250,000 fee for the Irish U-21 international.
The BBC report that Owen Coyle may be on holiday…"Stop the press. We've just tried Bolton boss Owen Coyle on his mobile and while he didn't actually answer, we can officially confirm that we connected on a foreign ring tone. Dun dun dun…"
Sky Sports News say that Owen Hargreaves will soon complete his switch to Manchester City. We're through the looking-glass, people.
How do United fans feel about that one? Someone's already prepared a poster for the city centre:
[Balls]
Meanwhile, L'Equipe - via the BBC's Phil McNulty – say that Joe Cole's mooted move to Lille is a runner because he reckons he could commute by Eurostar every morning.
For those wondering where Jim White is – he'll run the anchor leg for SSN from 8pm. Right now he's stretching, boiling some chicken and pasta and digging out the deadline day Y-fronts.
The past few deadline days have been marked by Man city's activities of course – I hate to link to a Jason Maford joke but… here you go.
Today? They're aiming to offload some of their squad, with midfielder Shaun Wright-Phillips set for QPR and defender Nedum Onuoha interesting Stoke and Bolton.
Craig Bellamy is also linked with a Loftus Road switch – though City say other teams are interested. Veteran defender Wayne Bridge is in no-mans' land. Anyone looking for a full back?
The Sky Sports Ipad wall thing tells us that David Ngog is off to Bolton and Bendter is off to Stoke.
Pulis and Nicklas – it's like when you see two goths kissing on the street; I'm glad that they've found each other.
Sky Sports News warn us that there's big news coming out of Old Trafford. Let's throw caution to the wind.. Tevez? Sneijder? Neil Webb?
We're still waiting on that 'exciting' news from Old Trafford…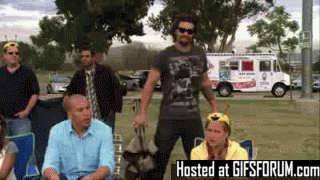 Elsewhere, BBC Sport's Leon Mann reportis: "Looks like Lassana Diarra's wage demands have ruled out a move to Tottenham. Hearing both parties too far apart on deal."
I hope Diarra – who now has Lass on his jersey – pitches up at Newcastle.
Joe Cole is talking to Villa now – he must have seen the Eurostar timetable and decided against that Lille commute.
I can confirm one more deal.. I'm about to put pen to paper on a Petis Filous and possibly a mid-morning banana. Conor's taking over for the time being. Let's be careful out there.
The BBC has just received a text from "George," a United fan living in Italy, who claims to have been told that Wesley Sneijder has just boarded a plane in Milan bound for… the UK!
Pretty ambiguous, alright, but assuming he's not about to complete a shock move to Glentoran or Celtic, it looks like the Dutch maestro could be en route to England. Or not.
Manchester City will bid farewell to Ryan McGivern, who'll depart Eastlands on a season-long loan with Bristol City. Consider those books balanced, UEFA.
Everton have rejected a bid from Arsenal for Mikel Arteta.
I'm just going to throw my journalistic impartiality out the window for a quick, Blue-loving fist pump. GET IN!
Yossi Benayoun has rejected a loan move to Lille. Didn't he hear their innovative Eurostar pitch?
Liverpool have completed the signing of Uruguayan defender Sebastian Coates. Damien Comolli claims the club have been tracking the 20-year-old for two years. According to the Guardian, it was Luis Suarez who encouraged the youngster to make the switch.
Sky Sports are just repeating Harry Redknapp's claim that he's 100,000,000% certain Luka Modric will be not be going to Chelsea. Spurs fans everywhere, apart from those with a healthy respect for mathematics, rejoice.
Talksport is bringing us the latest from Goodison Park.
Alan Curbishley is in the Sky Sports News studio sharing some top-notch professional insight. Selling clubs will be trying to get the best deals for their players, apparently, whereas buying clubs will be trying to buy players before the transfer window closes.
Thanks, Alan.
The BBC reports that Keisuke Honda's agent has told the Japanese press that his client will not be moving to Arsenal.
The very serious bald guy is wrestling with Sky Sports' giant touchscreen again. He's trying to tell us that Fulham are on the verge of signing FC Twente's Bryan Ruiz and Juventus's Zdenek Grygera.
Stoke have agreed a fee with Birmingham for Cameron Jerome! Why?
Self-confidence's Niklas Bendtner, however, will not be making his way to Britannia Stadium.
The Guardian's Stuart James reports that Aston Villa think they've missed out on Joe Cole, who may have already agreed a loan move to Lille.
BREAKING NEWS: Manchester United's Johnny Evans has agreed to change his squad number. He'll now wear Wes Brown's old No.6 because "it's more of a defender's number than 23 and looks nicer."
Sky Sports notes that Crouchie is still at Tottenham's training ground in Chigwell! If he's to make the 217-mile trip to Sunderland today, he'll have to get moving soon.
Hm… Portuguese newspaper A Bola claims that Porto want a season-long loan of Romelu Lukaku to be included in any deal they complete with Chelsea for then services of wing-back Alvaro Pereira.
A nearly hysterical Sky Sports reporter has confirmed that Sunderland expect to sign QPR's Anton Ferdinand.
Joe Cole will be definitely be playing for Lille (or at least sitting behind their dugout, injured) next season.
Some moany Arsenal fan is ranting away about "world class players" on Sky News. What is a "world class player," exactly?
The BBC's Phil McNulty thinks Leicester might be putting together a last-minute offer for Everton's Jermaine Beckford. I can't see Everton selling one of their two strikers without hope of securing a replacement, but…
Alex Hleb, who's still a Barca player, believe it or not, will spend next season on loan at Wolfsburg.
My favourite Sky Sports link of the day so far: "Is this man [Scott Parker] destined for a move? We'll talk to a man who's sold him: NEXT."
Logical inconsistency, for the win!
Big news from Germany: Chelsea look to be closing in on Bayern Munich's Franck Ribery. The BBC claim the fee is hovering around an implausibly modest €22m.
There's more on Leicester City's interest in Jermaine Beckford. Sven's outfit have made a bid of £2.5m for the striker. Don't even think about it, JB.
Swansea are trying to secure a loan move for Fulham's Rafik Halliche.
Earlier on, Harry Redknapp claimed that he was just anxious to see Peter Crouch play football (somewhere else). Now, Sky Sports have reported that Manchester City are anxious to see Shaun Wright-Phillips "get on and play football" (away from Eastlands).
"Get on an play football" is looking an early contender for Euphemism of the Day.
Are Arsenal about to sign Eden Hazard? The winger has handed in a transfer request at Lille today, the footballing equivalent of firing a rescue flare.
Lassana Diarra won't be leaving Real Madrid for Milan.
Sky's serious bald guy is back (yes, with his touchscreen). He's just confirming everything I've already told you. #ontheball
Alan Curbishley, who's focusing on the "Modrick" situation, is back with more nuggets of wisdom. Sometimes, the closing of the transfer window forces players to think about other things and not bother their manager every day with transfer requests.
Think about that.
Then think about this: EVERTON HAVE MADE A SIGNING! Argentinian striker, Denis Stracqualuisi, will join the Merseysiders on loan for the rest of the season. Could that be Beckford on his way, then?
The Argentinian will join Diniyar Bilyaletdinov in Everton's increasingly unpronounceable attacking line-up.
Leicester are preparing another, £7m-plus, bid for Rangers' Nikica Jelavic and QPR are accelerating their efforts to sign lanky goal-poacher Peter Crouch.
I'm going to have to hook myself up to some sort of nutrient drip for the afternoon; Transfer Deadline Day doesn't break for lunch!
Radio Leicester have confirmed that Leicester City have had a £4m bid for Everton's Jermain Beckford accepted. The ex-Leeds United man is yet to agree personal terms.
Good news for Celtic fans? Georgios Samaras looks set to stay at Celtic Park. The hirsute striker has turned down a couple of offers from Ligue 1.
Still no news on Niklas Bendtner, who's yet to be linked with a move.
Further musings from big Al Curbishley: "If you're buying a big player, he has to pass that medical."
If you're at all curious about Everton's latest signing, Denis Stracqualuisi, there's a YouTube video of highlights currently doing the rounds. Worryingly, it's titled "Compilation of Denis Stracqualursi." Please don't let Everton be guilty of a Luther Blissettt-esque case of mistaken identity.
Latest Twitter rumour: Carlos Tevez to Chelsea? Hm. How about Tevez to Everton on loan? Or how about the BBC's infinitely more reasonable "Carlos Tevez concedes he must stay at Manchester City"?
Scott Parker has completed his move to Spurs! This could pave the way for a Wilson Palacios transfer to Stoke later on in the day. Stoke, though, are anxious that Peter Crouch be included in any deal involving the midfielder.
Alan Curbishley is still talking about Luka "Modrick".
Shamrock Rovers' Enda Stevens looks set to link up with Spurs in January.
Sky Sports is talking to a completely random Arsenal fan about Eden Hazard. He is, according to said fan, "quite a good player".
It looks like Kilmarnock will be signing Udinese's Mohammadou Sissoko on loan for the rest of the season.
I'm going to pass the baton to my colleague, Niall. The mounting hysteria has proven too much for me, I'm afraid.
Afternoon all, Niall here (love that my name gets bolded like a Premier League superstar).
If you're wondering what you're yourself getting into for the next little while, I'm more a deadline day grinch than a Jim White, so apologies in advance for the scepticism.
Bundesliga expert Raphael Honigstein has taken to Twitter to pour some cold water on the Ribery-to-Chelsea rumours. He makes a compelling case, I must say:
"a) He's CL-tied b) Reported wages on offer far too low c) German transfer list closed, so Bayern couldn't bring anyone in, even if they sold."
Woah woah woah – hold everything. HOLD EVERYTHING.
Sky Sports News are reporting that Peter Crouch left Tottenham's training ground via a different exit to the one which he normally uses.
A different exit? Is he on his way to Stoke? Or is it QPR?
Just in case you were getting worried Liverpool fans, here is photographic evidence that Joe Cole is now a Lille player.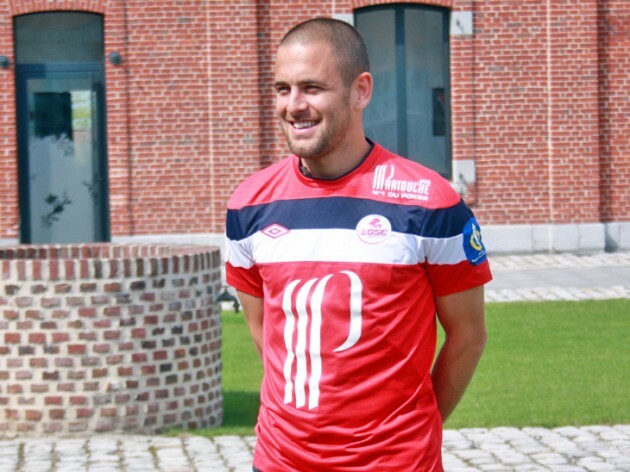 (Courtesy of www.losc.fr)
OK, here is the irrefutable evidence that Wesley Sneijder is moving to Manchester United.
Eighteen hours ago, Mrs Sneijder — who also goes by the name Yolanthe Cabau — tweeted: "I follow my husband wherever he goes.. love him till death! Have a great evening you all!"
A couple of hours later, the man himself followed it up with this: "Goodnight everyone!! Thanks for all the support. From all over the world!"
"From all over the world," Wesley? Or just from Manchester?
Like I said, irrefutable.
I hope Ulises Davila didn't unpack his bags in London. After signing for Chelsea at the weekend, the 20-year-old Mexican has already been shipped out on loan to Dutch side Vitesse Arnhem.
I don't know about you, but when Sky Sports News announce that they have learned something "completely out of leftfield," I expect to hear something a little bit surprising.
Or, at least a little bit more surprising than that Liverpool are looking at Craig Bellamy, which I'm pretty sure was first mooted about ten days ago.
Sigh.
Ok, that's my stint in the transfer playground for the moment. I leave you in the very capable hands of our main man, TheScore.ie's equivalent of Jim White – Paul Fennessy.
Laters.
Hello, all. Paul here. I'll be taking over from here. Let the transfer deadline chaos ensue…
Leon Mann of BBC Sport is reporting that Sunderland's Asamoah Gyan has handed in a transfer request. I'm assuming Gyan was a tad offended by Steve Bruce's recent comments that Sunderland have never really replaced Darren Bent.
One of the biggest stories so far is that Scott Parker has signed for Spurs. What do you reckon? Will he be a good signing?

Poll Results:
Either way, there's far too many midfielders at that club.
(11)
The Mirror says their "man in the know" claims Arteta has renewed talks with Arsenal. Would that "man in the know" be the one staff member who happens to be watching Sky Sports News?
Despite reports that he is being a bit of a diva over his wage demands, Jeremy Wilson of The Telegraph claims Arteta is willing to take a pay cut to move. Big news on the Spaniard is coming up apparently…
Blackburn have wrapped moves for Scott Dann and Yakubu. Not bad, not bad at all, seems to be the consensus.
Sky Sports News have shown us "pictures" of Peter Crouch at the Stoke ground. You'd swear it was Lady Gaga the way they're going on about him.
And Sky Sports News' big Arteta-related news is… he has asked to leave Everton? Hold on a sec, that was all over Twitter over an hour ago. Get with the programme Sky Sports News.
Rory Smith thinks Arteta is not the player he was, softening the blow somewhat by saying he's "one of the nicest men in football". Do you agree?
CONFIRMED: PALACIOS TO STOKE. Do Stoke's signings/imminent signings signal the end for some of their Irish contingent? Rory Delap, Glenn Whelan and Jon Walters must be worried. That's assuming these hard men are actually capable of feeling worried.
CONFIRMED: MERTSACKER TO ARSENAL. Arsene Wenger is apparently "delighted" to capture the big man. One man who won't be pleased is Gary Cahill, who looks like he'll have to stay at Bolton. Ditto, Luka Modric (promise, this is the last time I'll mention him).
Bendtner may yet be on his way to Sunderland according to reports. Keep your fingers crossed Arsenal fans.
BREAKING: Craig Bellamy has arrived at Liverpool's training ground. Whatever happened to City's policy of not selling players to their rivals? Or are they just so desperate to get rid of Bellamy that they'll sell him to anyone at this stage?
Given that there's just under an hour left in the deadline and the tension is mounting, as sides "push it to the limit" in their efforts to buy and sell players, I thought this might be apt:
"Aaaaaaaaaaaaah. What is going on??" tweets Louis Saha, who is clearly not best pleased with his club's transfer policy.
An update of all today's confirmed signings can be found here, courtesy of our esteemed colleagues at The Guardian.
It's all gone rather quiet at the moment. Will there be a shock last-minute deal, as has been the case in previous years, with Rafa van der Vaart springing to mind?
Sky Sports News keeps having to apologise for the people behind the camera swearing. Tut-tut, some people…
Wow! This transfer saga has had more unexpected twists than M. Night Shyamalan's entire filmography. The Sunday Times' Duncan Castles is now hearing that the Arteta deal is off.
Peter Crouch is often criticised for his lack of goals, but his assists record is pretty impressive – 17 in the past three seasons, according to Opta Joe. Maybe he'll do a decent job for Stoke. Then again, those Spurs fans from earlier sounded pleased to see the back of him.
Rangers have turned down a £9m bid for Jelovic from an unnamed club. And Wesley Sneijder has confirmed he'll be staying at Inter this season. So much for that big United-related news that Sky were hyping up earlier.
BREAKING: BENAYOUN HAS SIGNED FOR ARSENAL!!!
Ooh! Raul Meireles has submitted a transfer request. He really has left it late, and this move could easily backfire on him, if Chelsea or whoever it is fail to get their man.
CONFIRMED: WRIGHT-PHILLIPS TO QPR. QPR really have been busy today. Dave Bassett thinks "QPR is the ideal club for him personally". The man of the moment has been speaking to Sky. Like everyone else, he looks and sounds pretty shattered.
CONFIRMED: BELLAMY SIGNS 2-YEAR DEAL AT LIVERPOOL!!! Most surprising move of the day perhaps?
Yossi Benayoun's tweet in full, replete with pidgeon English: "I sign with arsenal, very happy and excited about it,but now my head is only in the game against greece on friday, thanks for the support." He seems happy, but have Arsenal just committed the cardinal transfer deadline day sin of making a panic buy?
In Irish news, Everton's Shane Duffy has signed for Scunthorpe on a one-month loan. If he sounds familiar, then you probably remember him from this story.
CONFIRMED: HUTTON HAS SIGNED FOR VILLA IN A £4MILLION DEAL.
Less than four minutes to go until the deadline passes…
Apparently, the Arteta deal is very much touch-and-go. I suppose Arsenal fans are used to nerve-wracking finishes.
Just as I typed that last sentence, Jim White has told me (indirectly) that Arsenal are preparing the paper work on the Arteta deal. Ditto, Stoke and Crouch.
Transfer deadline day is over. Sky Sports News has said that transfer deadline day has had all "the drama and suspense we'd hoped for". Just a touch hyperbolic perhaps.
Rory Smith is saying that Chelsea have put in a late, late 15 million euro bid for Raul Meireles.
A lot of people on Twitter are saying it's been an anti-climactic deadline day. That Kaka to Spurs deal would have have helped generate a bit more excitement. If only it wasn't completely made up.
CONFIRMED: BENDTNER TO SUNDERLAND. This has turned out to be a pretty good day for Arsenal. Not a sentence that's been written too often of late.
CONFIRMED: RAUL MEIRELES SIGNS A FOUR-YEAR DEAL AT CHELSEA!!! Well that was rather sudden.
Apparently, the Premier League stipulations state that once you have started on the paper work prior to 11pm, transfers completed after the deadline are indeed legitimate. So all those reports of clubs "rushing to get through paper work" are clearly rubbish.
Arsenal fans are celebrating the transfer of Mikel Arteta rather loudly. The Sky reporter is almost indecipherable as a result.
CONFIRMED: EVERTON SIGN DUTCH MIDFIELDER/SINGING SENSATION ROYSTON DRENTHE. Is he adequate compensation for the loss of Arteta though?
So, the transfer window winners judging by people's reactions: QPR, Blackburn, Arsenal, and Stoke. I could be forgetting someone (forgive me, it's getting late).
And the losers, again based on people's reactions: Newcastle, Tottenham, and Everton. There are also a few ones that are debatable – Liverpool and Man City (will Hargreaves make any difference whatsoever?).
@cardboardSG is telling us the best summer transfer business has been done by Roma – Fernando Gago, Bojan, Miralem Pjanic and Simon Kjaer have all signed for the Italian club. To be fair, he has a point.
The Mirror are reporting that the Cahill-to-Spurs deal was ended after Owen Coyle insisted that Jermain Defoe would have to move in the other direction for the transfer to happen.
CONFIRMED: PETER CROUCH HAS FINALLY SIGNED!!! They'll be dancing in the streets of Stoke tonight.
CONFIRMED: ANTON FERDINAND TO QPR.
You can have one last look at that super-handy Guardian list of confirmed transfers here.
Right, that's it from me. Remember not too worry too much whether or not your club did well this transfer window. And even if looks like they'll now definitely get relegated, don't despair: the Ireland match will be here on Friday to cheer you up, and we'll be liveblogging minute-by-minute coverage of it #shamelessplugfail. So thanks for reading and for giving your comments. I'm going to have a very long lie-down now…
Exclusive Six
Nations Analysis
Get Murray Kinsella's exclusive analysis of Ireland's Six Nations campaign this spring
Become a Member