As always, we'd love to hear your thoughts on the action. Email paul@thescore.ie, tweet @Football_ie, post a message to our Facebook wall, or leave a comment below.
You may need to manually refresh for embedded content to display correctly.
Danny Welbeck on the verge of signing for Arsenal on loan.
Alvaro Negredo joins Valencia on loan from Man City.
Hello, and welcome to our liveblog of Transfer Deadline Day, or as some people have been calling it, Jim White Day…
In case you haven't heard, the big news is that Monaco's Radamel Falcao looks set for a loan move to Manchester United. Here's a snapshot of what United fans have to look forward to (assuming he does actually sign of course):
rom7ooo / YouTube
Shinji Kagawa is now officially back at Dortmund.
Some Irish transfer news for you – The Mirror are reporting that Crystal Palace midfielder Owen Garvan could be on his way to Bolton.
Meanwhile, Hull have signed Uruguay international Abel Hernández from Palermo for £9.5million.
Meanwhile, Jermaine Defoe could be on his way to QPR or Leicester with the England striker having become disillusioned with life in the MLS after Toronto sacked manager Ryan Nelson.
Also, Tottenham's Lewis Holtby is having a medical at Hamburg.
This is quite possibly the worst thing on the internet today. Chris Kamara has well and truly jumped the shark!
Trust Ford / YouTube
Rio Ferdinand has given his approval to that Falcao deal…
Sky Sports News are reporting that Liverpool's Sebastian Coates is on his way to Sunderland in a loan deal.
Provided the deal goes through, it means they won't be signing Fabio Borini, as you can't sign two loan players from one club.
Javier Hernandez has officially signed for Real Madrid in a loan deal. More details here.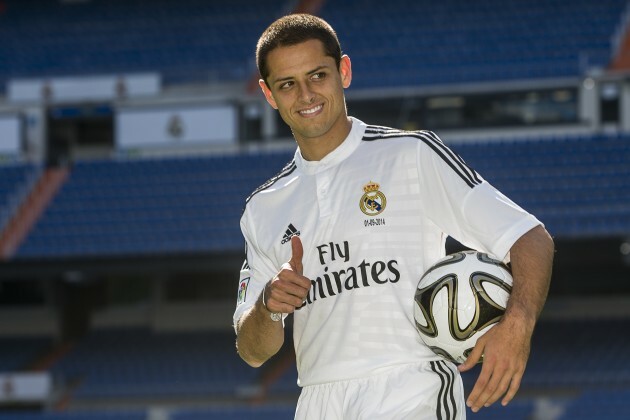 AP / Press Association Images AP / Press Association Images / Press Association Images
Here are the biggest spenders in the transfer window according to Sky Sports News.
Twitter is going wild for Charlie Nicholas' new look.
Sky Sports News are reporting that Kevin Doyle could be on his way to Crystal Palace.
It would be a good move for the Ireland international, given the troubles he's had of late.
Here's a clip of those Gary Cotterill shenanigans.
Unbelievable scenes as Harry Redknapp refuses to roll down his car window to Sky Sports News!
In more serious news, Sandro could be on his way to QPR for £6million, while Danny Welbeck is having a medical at Arsenal.
If you're bored waiting for Falcao to sign, then click here try out our Deadline Day quiz.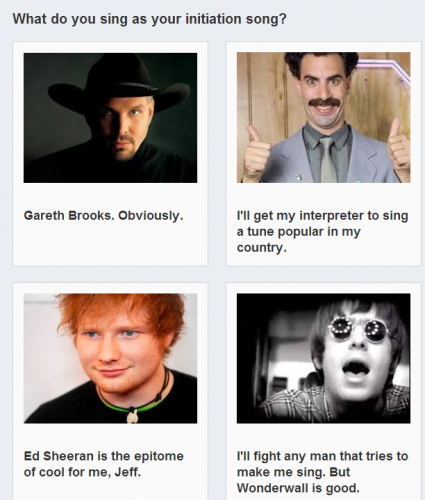 Serie A side Fiorentina have signed Man City's Micah Richards on a season-long loan.
The England international has barely played for City in recent seasons, with Pablo Zabaleta establishing himself as the first-choice right-back at the Etihad.
BREAKING: Falcao's car has been spotted…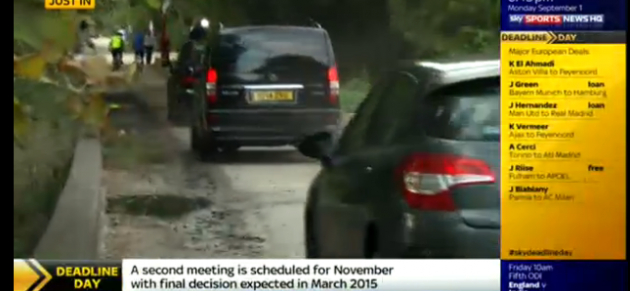 Talksport claim that Danny Welbeck wants to leave United on a permanent rather than a loan deal.
Your move, Arsene!
Just over four hours before the deadline closes. So far, who do you think has done the best business in this transfer window?

BREAKING: Sky Sports News have finally got an interview with Harry Redknapp (but not through his car window disappointingly).
He has confirmed that Sandro is on the verge of signing for QPR.
The Palace fans are getting a bit rowdy as SSN report that James McArthur is signing for the Eagles in a club record £7m fee.
Sky are now reporting that Danny Welbeck is not having a medical at Arsenal and there is no deal in place for the player.
The Man United spending spree is set to continue, it seems…
Finally, Jim White is in the building…
According to Stan Collymore, Toronto have rejected a number of bids for Jermaine Defoe and so the England international is staying at the club, apparently.
Meanwhile, it's been confirmed that Sandro has signed for QPR from Tottenham in a £10million deal.
Alan Smith and the increasingly ubiquitous Neil Lennon have joined Jim White and co on Sky Sports News, with less than three hours of the deadline to go.
Here's a sneak peak of what Manchester United fans have to look forward to…
netherlandssoccer / YouTube
BREAKING! Harry Redknapp is set to sign Niko Kranjcar for roughly the 405th time!
Avert your eyes children…
http://vine.co/v/OBUDhMMMqut
Here are the latest figures in terms of club spending since the window opened.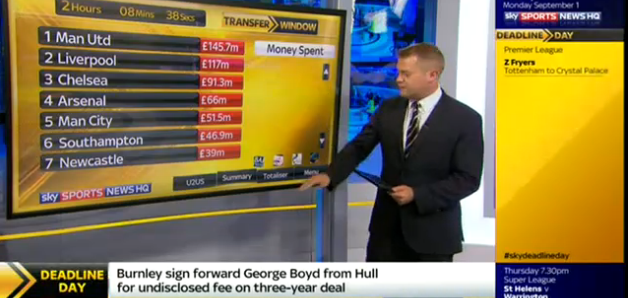 Ha!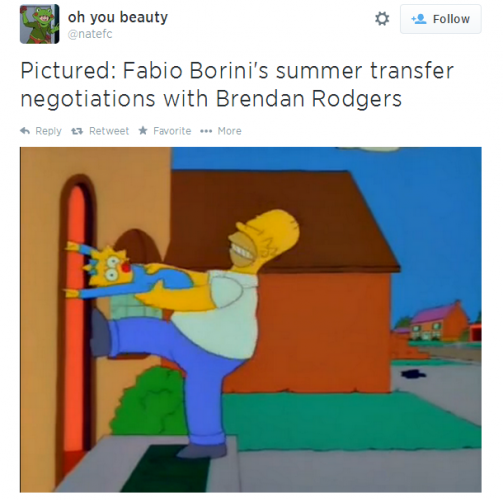 Daley Blind: "Louis van Gaal is a tremendously talented coach, I have worked with him at Ajax and also for the Netherlands national team and I cannot wait to work with him at the biggest club in the world."
More on Manchester United's latest signing here.
It's as if he spent the money himself.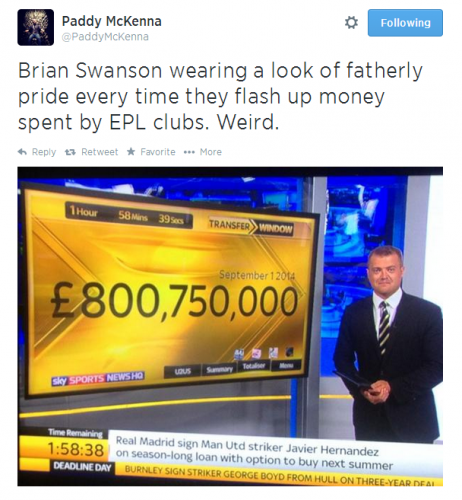 So it looks like Danny Welbeck is going to Arsenal on a permanent deal.
Plenty of people on Twitter questioning why United are selling the England international to a rival.
There's late talk of Celtic possibly signing Man City's John Guidetti on loan.
In addition, the prospective Welbeck fee is apparently £16million.
Sky are now reporting that "no deal" has been reached between United and Arsenal for Danny Welbeck as of yet.
They add that if it does happen, it will be "very late".
Rene Meulensteen is in the Sky Sports News studio. He reckons Welbeck would be a very good signing for Arsenal.
Squeaky bum time for United as they have just over an hour to complete the Falcao deal.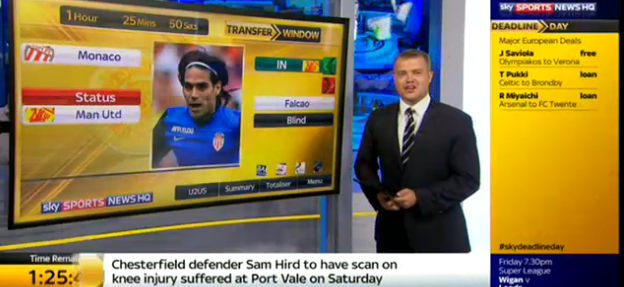 Deadline Day has been rudely interrupted.
That's one way of looking at it.
Gary Cotterill has brought back the vanishing spray at QPR amid inevitable cheers from numerous rowdy fans.
Not much happening in terms of actual transfers right now.
So I'm guessing assuming Falcao signs, United's (fairly impressive-looking) best XI would be something like this…
De Gea; Valencia/Smalling, Jones, Rojo, Shaw; Di Maria, Herrera, Blind; Rooney; Falcao, Van Persie.
Do you agree?
More unfortunate supporter shenanigans (via @MiguelDelaney)
http://vine.co/v/OBPXlntWpZ6
Southampton's Gaston Ramirez has gone on loan to Hull, who have had a busy day after also signing Abel Hernández from Palermo for £9.5million.
Meanwhile, there are suggestions that Everton may consider a loan deal for Tom Cleverley in January.
Just over 13 minutes until the transfer window closes…
The latest on Kevin Doyle…
Meanwhile, SSN report that deals involving Danny Welbeck and Radamel Falcao are set to go "right down to the wire".
With all this Danny Welbeck talk, no better excuse than to revisit this clip of Roy Keane giving a 12-year-old Welbeck some tips…
BeanymanSports / YouTube
Tony Fernandes has told SSN that QPR will probably revisit the Defoe deal in January.
The channel are also reporting that both parties are "very confident" that the Falcao deal will be done before the deadline closes, while Arsenal have successfully applied for an extension for the Welbeck deal.
THE TRANSFER WINDOW HAS CLOSED!!!
So at least three big deals are still in the process of being sorted and all of them have presumably gotten extensions.
Negredo from Man City to Valencia.

Danny Welbeck from Man United to Arsenal.
Falcao from Monaco to United.
Valencia have apparently confirmed that Negredo has signed for the club from City in a loan deal, according to Sky Sports News.
Kevin Doyle has joined Crystal Palace on loan until January, according to Sky Sports News.
That will be a big relief for the Wexford native, who was out of favour at Wolves.
Harry Redknapp is being interviewed on Sky Sports News again, and looks a tad shattered at this stage.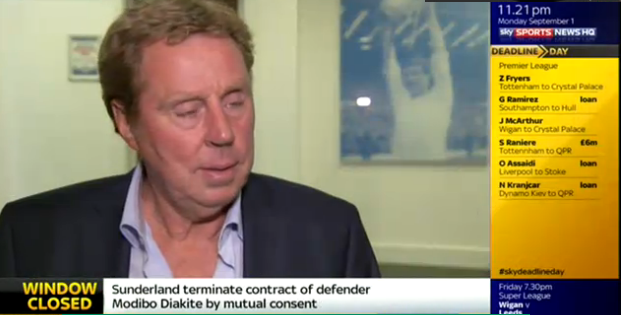 Sky Sports News report that Niko Kranjcar has taken a 66% pay cut to join QPR from Dynamo Kyiv.
That Kevin Doyle deal has now been officially confirmed by Crystal Palace.
In addition, Morocco winger Oussama Assaidi has rejoined Stoke City on a season-long loan from Liverpool, and Hatem Ben Arfa has gone to Hull from Newcastle.
Sky Sports News have just done a lengthy run through the day's 'highlights'.
Perhaps that's the signal for bed.
Via AFP…
Southampton have signed Belgian international defender Toby Alderweireld from Spanish champions Atletico Madrid on a season-long loan, the Premier League club revealed on Monday.
The 25-year-old, who can play at right-back and centre-back, won La Liga with Atletico last season and played in their Champions League final defeat by Real Madrid.
More Southampton news — Senegalese winger Sadio Mane has signed for the club from Red Bull Salzburg.
Meanwhile, it's been confirmed that French midfielder Morgan Amalfitano signed for West Ham.
Right, that's all from me. Thanks for reading and commenting. I'm going to have a long lie down now.
We'll have confirmation on Falcao and Danny Welbeck if/when their transfers are confirmed.