Good evening and welcome along to The42's live coverage of the FA Cup third round replay between Plymouth Argyle and Liverpool.
After being held to a scoreless draw at Anfield 10 days ago, Jurgen Klopp's side will hope to get the job done tonight and avoid becoming the first big casualties of this season's competition.
But they come up against a League Two opponent harbouring genuine hopes of pulling off one of the biggest results in their history in-front of a sold-out Home Park.
Kick-off is at 7.45pm and we'll have all the team news and build-up between now and then.
It's a big night for Plymouth with a sell-out crowd of 17,000 expected inside Home Park this evening for the visit of Liverpool.
Andrew Matthews Andrew Matthews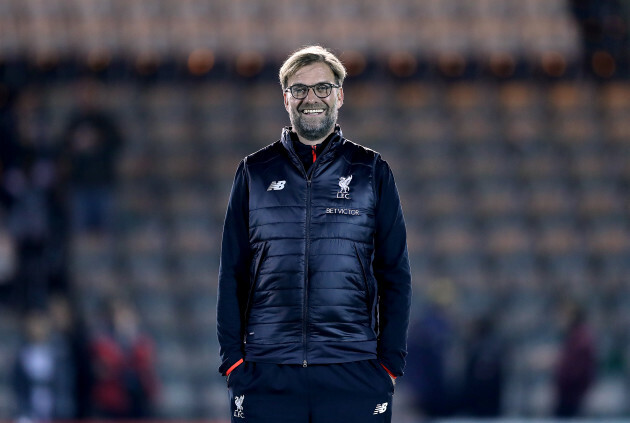 Andrew Matthews Andrew Matthews
Andrew Matthews Andrew Matthews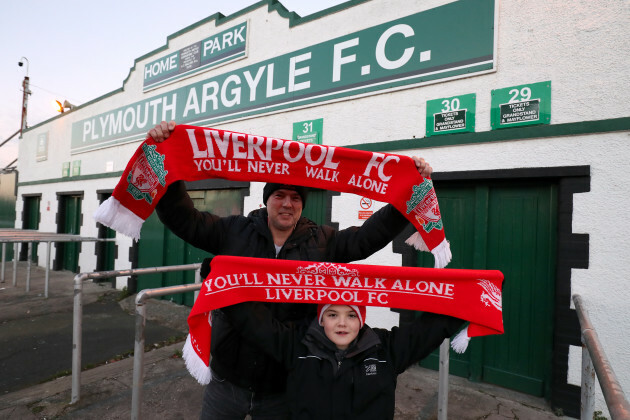 Andrew Matthews Andrew Matthews
Dubliner Graham Carey is named in the Plymouth starting line-up.
Tonight's game is live on BT Sport, with a familiar face on punditry duties alongside Neil Warnock.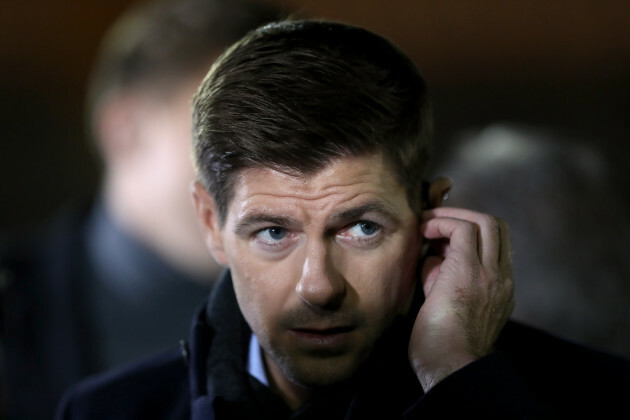 Andrew Matthews Andrew Matthews
Ryan Bailey here to guide you through all the action as it happens as we bring you minute-by-minute coverage of this third round replay.
There are two other games tonight with Newcastle hosting Birmingham and Southampton facing Norwich.
If you want to join in the conversation, tweet us: @The42_ie, e-mail ryan@the42.ie or post your thoughts in the comments section below.
They like their pasties in these parts, and Jurgen Klopp has been given a warm welcome it appears.
The teams have gathered in the Home Park tunnel and space is at a premium down there as the players make their way down the steps and out to a warm welcome from a full house.
Temporary seating has been fitted inside the ground for tonight to get as many supporters in to witness what is one of the biggest nights in the club's history.
Jan 18th 2017, 7:48 PM
1'
Kick-off! We're underway at Home Park.
Jan 18th 2017, 7:52 PM
4'
Liverpool win an early free and Moreno delivers it into the box with his left foot but the hosts deal with the first threat comfortably. The atmosphere inside Home Park is electric, as you would expect.
Jan 18th 2017, 7:54 PM
7'
Paul Arnold Garita rises highest from Plymouth's first corner but he mistimes his jump and the chance is gone. Graham Carey — a lifelong Liverpool fan — has started brightly in the Argyle engine room.
Jan 18th 2017, 7:57 PM
9'
Sturridge drops a little deeper to get on the ball and he manufactures a yard of space for himself before trying his luck but his right-foot effort was always rising.
Jan 18th 2017, 8:00 PM
14'
Liverpool beginning to knock on the door. The ball finds its way across to Coutinho at the back post but he doesn't get enough purchase on his effort and Plymouth clear.
Minutes later, Sturridge latches onto a through ball and appears to have his legs clipped by Oscar Threlkeld but the referee waves away the appeals. Sturridge certainly had a case there.
Jan 18th 2017, 8:02 PM
14'
It's a chilly night in Devon.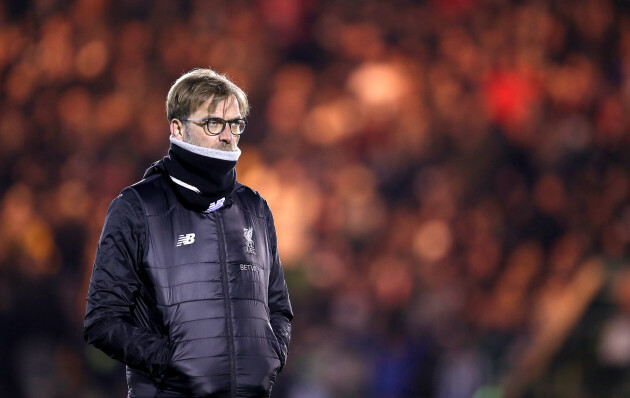 Andrew Matthews Andrew Matthews
Jan 18th 2017, 8:03 PM
16'
Early goal in the third round replay at St James' Park, with Newcastle leading Birmingham 1-0 through Matt Ritchie's penalty.
Jan 18th 2017, 8:07 PM
20'
GOAL! Plymouth 0-1 Liverpool (Lucas)
And the pressure tells! Lucas makes a brilliant run and meets Coutinho's header to power it past Luke McCormick, who got a hand to it but had no chance.
Jan 18th 2017, 8:08 PM
20'
Plymouth look for the instant response. Carey picks it up and forces Karius into a smart stop before the hosts work it well and the ball falls to Ryan Donaldson in the box but Lucas gets back to deny him.
Jan 18th 2017, 8:09 PM
22'
What's rare is wonderful.
Jan 18th 2017, 8:11 PM
24'
That's brilliant work from Paul Arnold Garita, who finds himself isolated but manages to hold off the attention of three Liverpool players on halfway and win the throw on the far side.
Just looking at the replays of Carey's long-range effort from a few minutes ago; the Dubliner really struck it sweetly and the ball was moving all over the place with Karius forced to push it away.
Jan 18th 2017, 8:13 PM
25'
This is a great chance for Plymouth. Gomez is caught the wrong side and cynically trips Jordan Slew on the edge of the area.
Three players, including Carey, stand over the ball with Karius lining-up his wall.
Jan 18th 2017, 8:13 PM
25'
But the chance is wasted. Slew strikes it but he drags his effort horribly wide.
Jan 18th 2017, 8:15 PM
27'
To their credit, Plymouth have responded to that Lucas goal incredibly well and have enjoyed an encouraging period of possession in the last 10 minutes.
But there's always a danger. Coutinho plays a beautiful ball in behind for Alexander-Arnold but his pull back is just behind Sturridge in the centre.
Jan 18th 2017, 8:19 PM
31'
Liverpool celebrate their opening goal.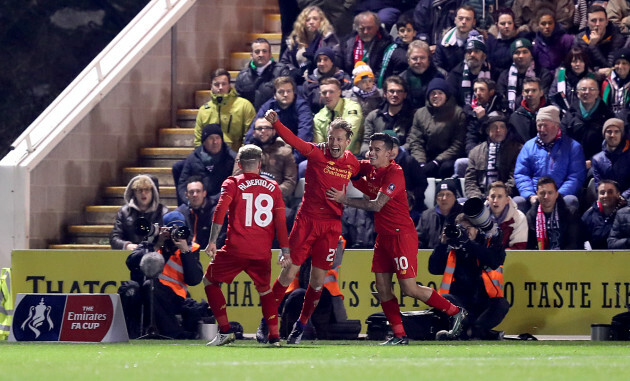 Andrew Matthews Andrew Matthews
Jan 18th 2017, 8:22 PM
35'
Chance! Oh agonising for Plymouth!
That's the closest they've come. Oscar Threlkeld skips past Moreno on this near touchline and fires a low cross towards Garita, but Alexander-Arnold somehow gets his toe on the ball to deny the big striker and force it behind for a corner.
Jan 18th 2017, 8:25 PM
38'
There has been another goal at St James' Park with Yoan Gouffran doubling Newcastle's lead. It looks like Rafa Benitez's side will be progressing through at the expense of Birmingham.
Jan 18th 2017, 8:27 PM
39'
Threlkeld has had a busy half and he had to be alert there to scramble back and head behind to deny Sturridge who was waiting unmarked at the back post. Five minutes until the break.
Jan 18th 2017, 8:29 PM
43'
You've got to feel for Graham Carey who is looking towards the Plymouth bench to signal that he has a problem. The midfielder didn't take the last set-piece and he isn't moving overly freely.
If he has to go off it would be a huge shame for him and a big blow for the hosts. He's carrying on and Plymouth might give him until half-time to shake off the knock.
Jan 18th 2017, 8:34 PM
46'
Half-time! Plymouth 0-1 Liverpool
Jan 18th 2017, 8:35 PM
46'
Lucas Leiva's first goal in seven years separates the sides at the break but the League Two outfit are still very much in this FA Cup tie. They've caused Liverpool a few problems and, apart from one or two long-range efforts, have been largely comfortable at the other end.
Jan 18th 2017, 8:36 PM
45'+1
Paul Arnold Garita has caused a few problems.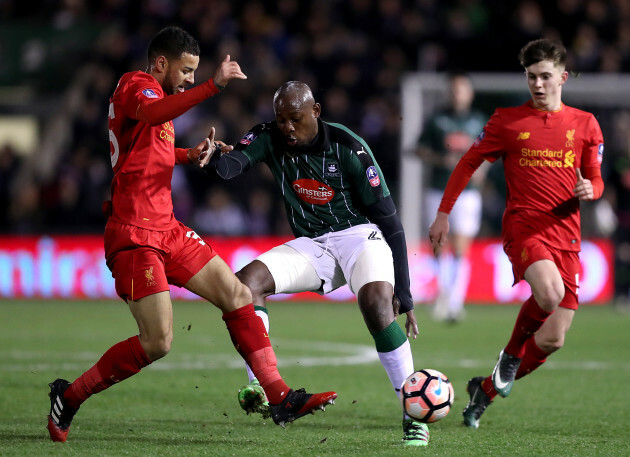 Andrew Matthews Andrew Matthews
Jan 18th 2017, 8:39 PM
45'+3
It's half-time in tonight's two other replays with Newcastle leading Birmingham 2-0 and Southampton still scoreless with Norwich City. Remember, there will be extra time and penalties tonight if required.
Jan 18th 2017, 8:46 PM
45'+8
Jan 18th 2017, 8:50 PM
45'
Teams back out for the second half and Graham Carey appears to have run off that knock. Plymouth get us back underway.
Jan 18th 2017, 8:51 PM
47'
Karius forced into action early on with Fox trying his luck from range. Then, Alexander-Arnold is in the right place at the right time to clear Garita's cross. Really positive stuff from Argyle.
Jan 18th 2017, 9:02 PM
57'
Sturridge pulls away from his man at the back post but he doesn't catch the volley cleanly and it goes wide. Liverpool just getting their foot on the ball a bit more now and they've managed to halt some of the momentum built up by Plymouth.
Jan 18th 2017, 9:07 PM
62'
The ball is floated in towards Garita but Karius is quickly off his line to lay claim to the cross yet he wasn't overly convincing. The home fans trying to urge their side on as we enter the final 30 minutes.
Jan 18th 2017, 9:10 PM
65'
Klopp is making his first change of the night with Coutinho making way for 19-year-old Harry Wilson. The Welsh forward is on for his senior debut for the Reds.
Jan 18th 2017, 9:11 PM
65'
Jake Jervis battled for possession with Oviemuno Ejaria.
Andrew Matthews Andrew Matthews
Jan 18th 2017, 9:12 PM
67'
Plymouth's turn to shake things up with Ryan Donaldson replaced by Craig Tanner.
Jan 18th 2017, 9:14 PM
68'
Close! Almost a dream debut for young Harry Wilson, although he didn't know too much about it. Plymouth 'keeper Luke McCormick looks to clear his lines but hits it straight at the teenager and it could have gone anywhere. Fortunately for the hosts, it rebounded up and over the bar.
Jan 18th 2017, 9:17 PM
73'
McCormick forced into action again, this time as Sturridge drives into the back and lets fly. The Liverpool forward's effort is low and the 'keeper does well to get down quickly and save with his feet.
At the other end, Karius comes miles off his line to punch a ball into the box away from the Liverpool box and out for a corner. He's in no man's land then from the set piece and you get the feeling it might be their best chance of getting back into this tie.
Jan 18th 2017, 9:20 PM
76'
So close! A long ball into the Liverpool box catches the Reds defence sleeping and and Jake Jervis' spectacular effort hits the outside of the post with Karius beaten. That would have lifted the roof off Home Park.
Jan 18th 2017, 9:21 PM
76'
Klopp makes his second change and he's bringing Sturridge off for Sheyi Ojo. Plymouth have also made their second sub with Louis Rooney on for Garita.
Jan 18th 2017, 9:22 PM
77'
Garita has had a couple of chances.
Andrew Matthews Andrew Matthews
Jan 18th 2017, 9:23 PM
79'
There has been a third goal at St James' Park where Birmingham have pulled one back to give themselves a lifeline. 2-1 now to Newcastle with 12 minutes remaining.
Jan 18th 2017, 9:25 PM
80'
Last throw of the dice for the hosts as Nauris Bulvitis enters the fray in place of Jordan Slew.
Jan 18th 2017, 9:27 PM
83'
A reminder that the winners of this tie will go onto face Wolves in the fourth round. But Plymouth are still alive as they look to force Liverpool into extra time.
Jan 18th 2017, 9:29 PM
84'
Ojo becomes the third player to go into the book as he's shown yellow for simulation on that fair side. Just over five minutes of normal time remaining for Plymouth.
Jan 18th 2017, 9:30 PM
86'
Liverpool are looking to close this game out. Wilson, who has been very lively since his introduction, embarks on a mazy run into the box but is eventually stopped just as he's going to pull the trigger.
The ball then falls for Ojo, who sees his effort hacked off the line.
Jan 18th 2017, 9:31 PM
86'
Penalty! Moreno charges into the box and gets there ahead of Songo'o with the Plymouth defender needlessly sliding in and catching him late.
Jan 18th 2017, 9:31 PM
87'
BUT IT'S MISSED! Origi steps up and his effort is tame and straight down the middle with McCormick holding onto it. A lifeline for Plymouth.
Jan 18th 2017, 9:33 PM
88'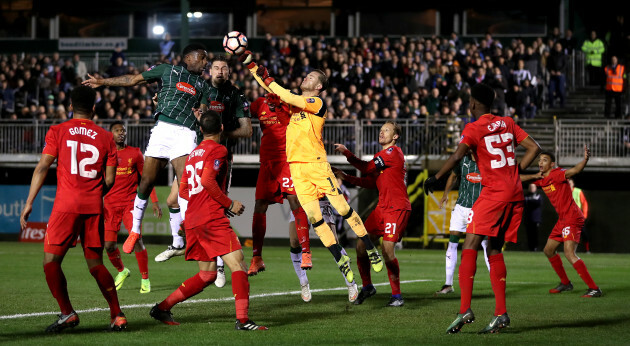 Andrew Matthews Andrew Matthews
Jan 18th 2017, 9:34 PM
89'
Close! It's all Liverpool now and Origi is looking to make amends for that miss from the spot but he can't get over this effort and it flies over the bar.
Jan 18th 2017, 9:35 PM
90'
Four minutes of added time.
Jan 18th 2017, 9:37 PM
92'
Shane Long has just popped up in the 92nd minute to win it for Southampton against Norwich. Less than two minutes remaining here; will we see some late drama?
Jan 18th 2017, 9:37 PM
90'+2
Jan 18th 2017, 9:38 PM
90'+3
Liverpool doing a good job of seeing this out now. They're almost into the fourth round.
Jan 18th 2017, 9:39 PM
90'+3
Full-time! Plymouth 0-1 Liverpool
Jan 18th 2017, 9:48 PM
90'+13
It wasn't overly-convincing but Liverpool got the job done and that's all that matters. They'll welcome Wolves to Anfield in the fourth round.
The42 is on Instagram! Tap the button below on your phone to follow us!