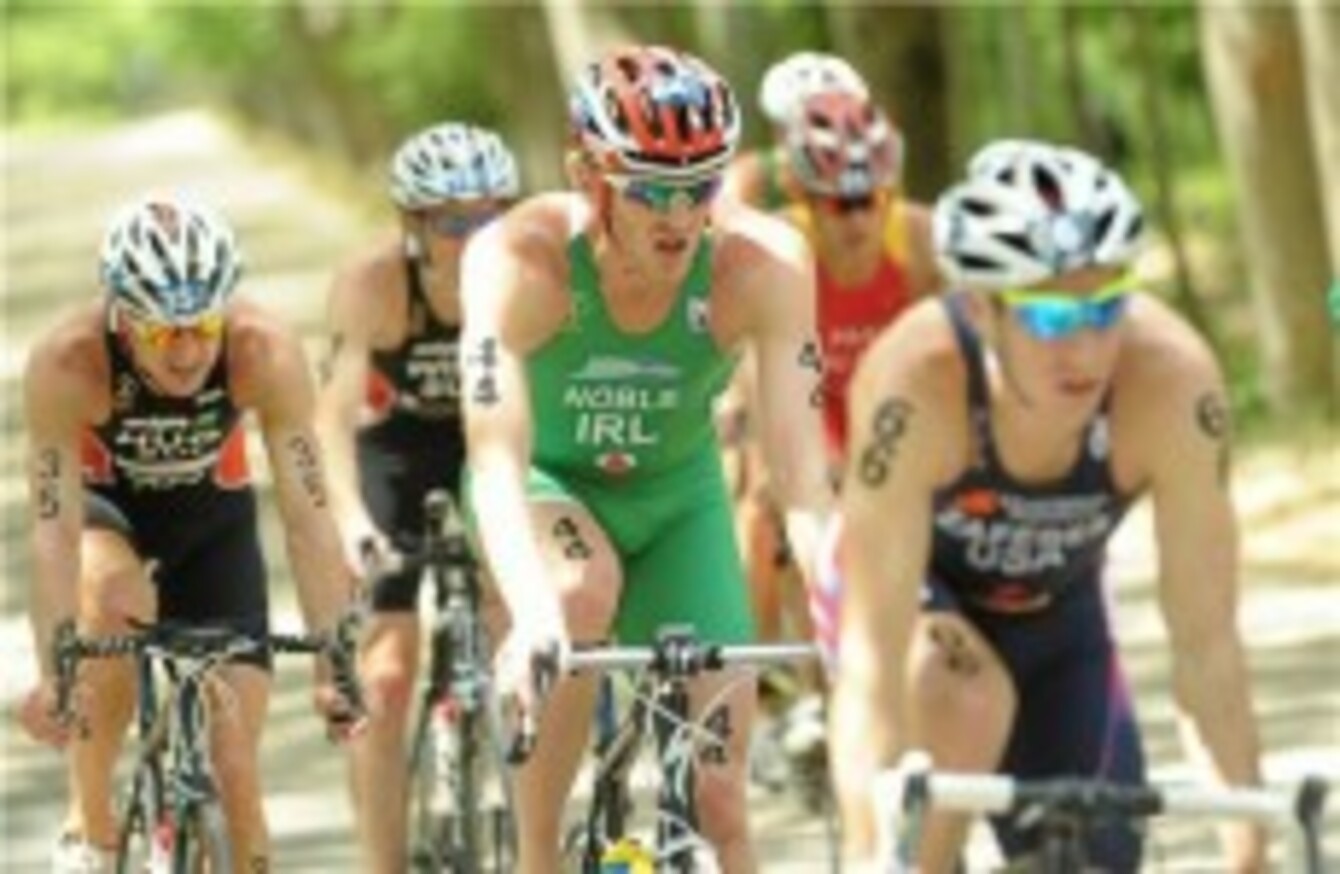 Image: Paul Mohan / Sportsfile.
Image: Paul Mohan / Sportsfile.
Event: Triathlon.
Who is he? Ireland's first ever male triathlete at the Olympics.
He came close to qualifying four years ago, but a bolt from the blue – a competitor who had not ran a serious time before or since – overtook him in the top 55 rankings and he was pushed out to fight another day.
Road to London: Despite suffering a fractured shin early this year, Noble continued racing through the pain. Until, that is, the overcompensation placed on his knee forced that to give way too.
That forced him out of action for seven weeks this year, but he had enough hard work already in the bank in the previous 18 months to see him through.
What he says about himself: "I'm not trying to think in terms of a placing, I'm just thinking in terms of: It's not the result, it's performance. In the men's field right now… I'm not going to win a medal. I'm very realistic about that so it's the performance I'm looking for."
What they're saying on the internet: "Take away the pink shorts, the pink bike, the rubbish haircut and he's actually quite a determined young man. Always has been." (Sydney_Dean Tri-Talk.co.uk)
Medal chances: As the man says himself, it's not really on his radar. Instead, he his hoping to be in amongst the top 10-15 finishers. In a punishing once-off race, not many even make it over the line.
He's a hard man to please, is our Mr. Magee. All he cares about is bringing home the gold. So that's one Jimmy on our patented (patent pending) scale.
If you meet him in a bar, ask him about… Newcastle United. He's played a wide variety of sports from rugby to wrestling, but concedes that his stamina was probably his only real asset. Watching the Magpies (especially last season's heroics) are one of the things that bring him joy when he's not in the saddle, on the tarmac or submerged in water.
On the Twitter: Get following @GavonTwitt. Obviously, you'll get a glimpse into the life of what an endurance athlete does when they're not putting themselves through hell. Turns out, they're just like the rest of us mortals.
SEE SPORT
DIFFERENTLY
Get closer to the stories that matter with exclusive analysis, insight and debate in The42 Membership.
Become a Member
1% oh, so right.
If he was a YouTube video, he'd be… Charlie bit my finger, again! Despite the pain, he'll keep plugging away.
YouTube credit: HDCYT