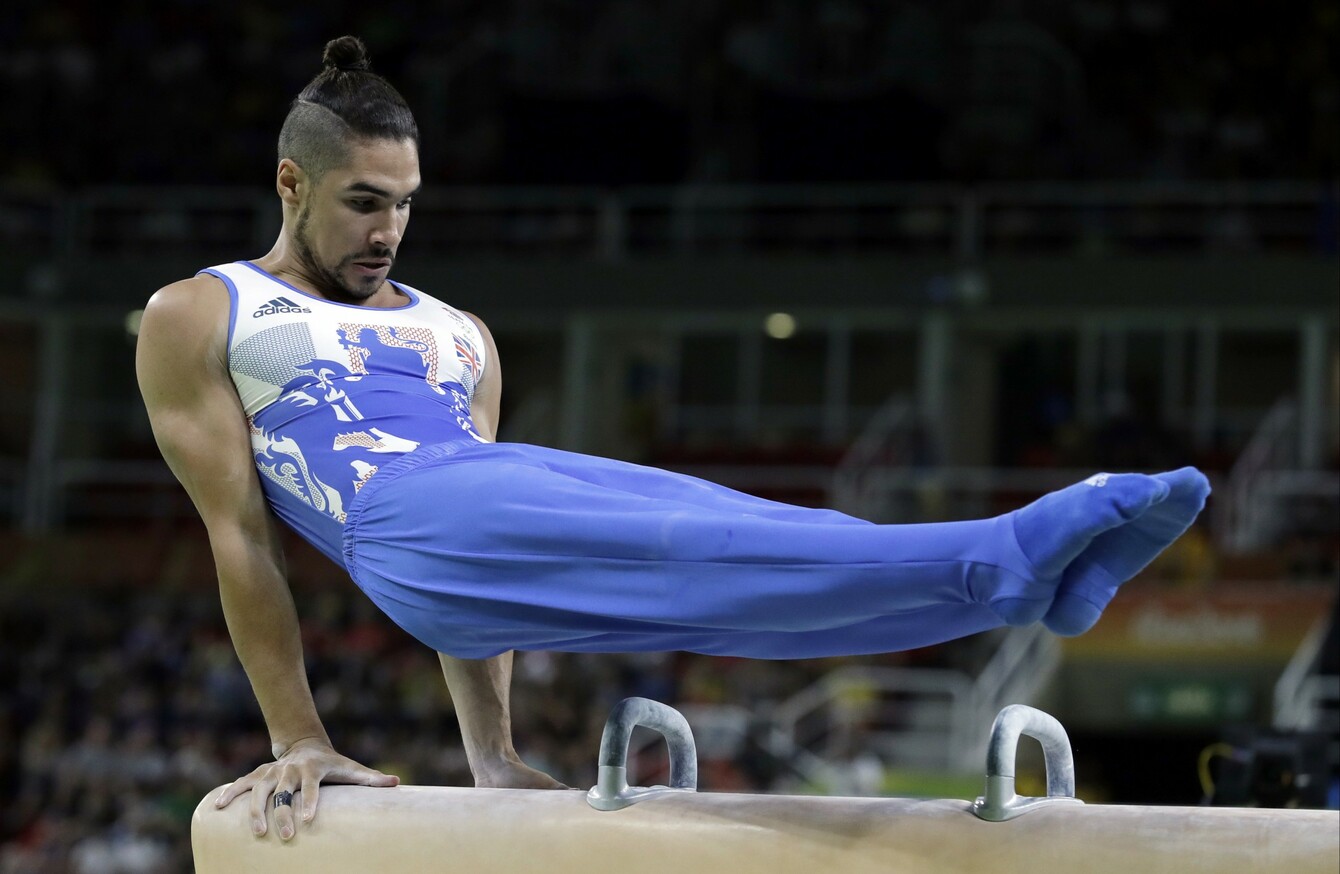 British gymnast Louis Smith.
Image: Rebecca Blackwell
British gymnast Louis Smith.
Image: Rebecca Blackwell
FOUR-TIME OLYMPIC MEDALLIST Louis Smith has been banned by British Gymnastics for two months after he appeared to mock Islam in an online video.
Smith, who won medals on the pommel horse at the last three Games, has since apologised to the Muslim community for the video, which was filmed at a wedding, in which he appeared to pray to the Islamic god Allah while laughing.
Also in the video with Smith was retired Northern Irish gymnast Luke Carson, a native of Lisburn who competed at the 2014 Commonwealth Games and has previously represented Ireland.
After Smith's initial attempts at mocking Islam, the pair then shouted  'Allahu Akbar' (God is greatest) at the camera.
Consequently, Carson was issued with a reprimand that will stay on his record for two years while Smith has been given a two-month suspension having previously broken the association's standards of conduct.
"Louis Smith admitted his behaviour was a breach of the standards of conduct," a British Gymnastics statement said.
"The [disciplinary] panel upheld the allegation and taking into account a previous breach of the Standards of Conduct heard in June this year [where it also was made clear to Louis the consequences of any further breach], the panel determined a cumulative penalty was appropriate and ordered a two-month period of suspension."
Smith, 27, is unlikely to miss any major competitions as a result of the ban.
He had previously indicated his intention to take time out from the sport and the only event from which he is now excluded before the end of the year is the British Club Team Championships in Basildon, east of London, in December.
The42 is on Snapchat! Tap the button below on your phone to add!