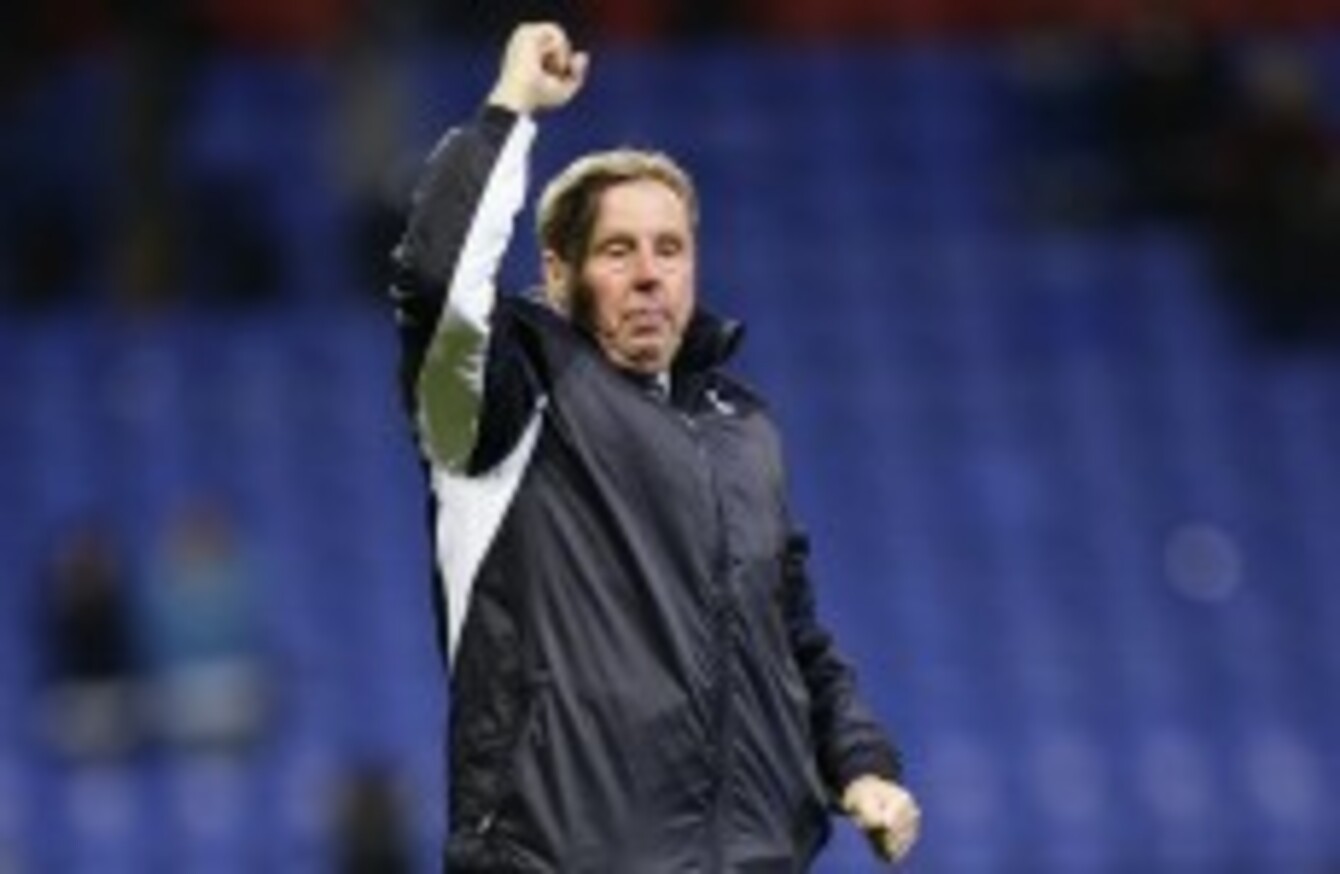 Image: Jon Super/AP/Press Association Images
Image: Jon Super/AP/Press Association Images
TOTTENHAM BOSS HARRY Redknapp insists he will never manage England and is lucky to have a job with one of the country's top clubs.
Since Fabio Capello's departure from the national set-up in February, there had been mass speculation linking the former Portsmouth man to the vacant post.
However, it was current West Brom boss Roy Hodgson who was appointed by the Football Association on Tuesday ahead of Euro 2012.
And Redknapp believes this signals the end of his chance to ever manage England, but expressed his happiness with his current position at the north-London club.
Redknapp told BBC Sport: "I don't think it will ever happen now.
"Roy has four years and I hope he sees it out and has great success. I didn't wake up and I think on Monday morning 'what's happened to me, I'm not the England manager'.
"It saved me making a decision in all honesty because I'm very happy at Tottenham. I wish Roy all the best. I'm fed up of hearing my name mentioned now, I'm history.

"I'm not bothered, I've got a great job and I'm lucky. There are lots of lads who are cleverer than me who are managing at lower division clubs.
"I'm lucky I'm managing a top four, top five club, one of the best in the country. I don't feel like anyone owes me anything."
Tottenham are still fighting for a Champions League berth for next season, and hold fourth spot by goal difference alone ahead of Newcastle with two games left.