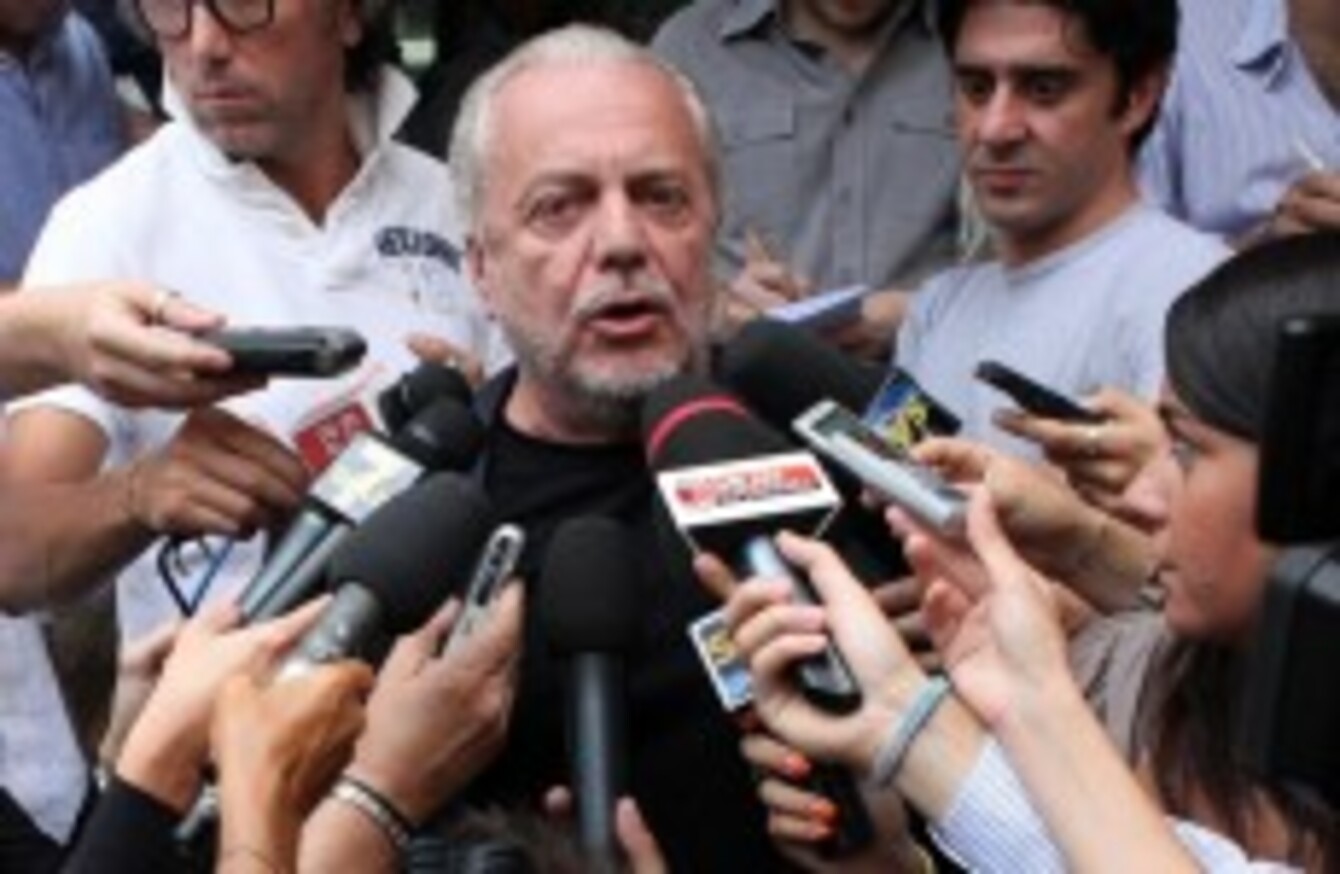 Aurelio De Laurentiis
Image: lapresse/AP/Press Association Images
Aurelio De Laurentiis
Image: lapresse/AP/Press Association Images
ONE MAN WHO took particular delight in Napoli's 1-1 draw at Manchester City was the Italian club's flamboyant president, who has labelled the Premier League side "money-wasters".
Film producer Aurelio De Laurentiis has never been one to keep his own counsel and declared himself satisfied with the result as Napoli got off the mark in their Champions League group on Wednesday evening.
"A draw is like a victory – we deserve high praise," he said afterwards.
"People had said that City and their cousins United are the candidates to win the Premier League and it would be really hard for Napoli. It didn't go like this and if it weren't for a few errors, we could have won."
Edinson Cavani opened the scoring for Napoli on 69 minutes before City levelled matters within minutes through a free-kick from Aleksandar Kolarov. Nevertheless, De Laurentiis wants to see more action on big-spending clubs in the future. He added:
"Does Michel Platini want to implement this financial fair play rule or not? Is it going to be respected? I have fun challenging money-wasters. A draw here was like a victory."
The 62-year-old made headlines over the summer by calling Lionel Messi "a cretin", insisting that the Barcelona star was a disgrace for taking part in the Copa America – a competition De Laurentiis believes should sole be for up and coming talents in the game.
He has also labelled the Europa League "worthless" in the past, claiming that Sepp Blatter and Platini have now "ruined" the competition.