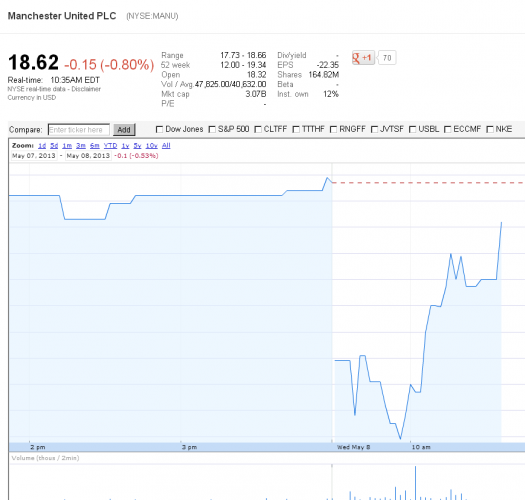 MANCHESTER UNITED SHARES dropped 5% this afternoon as the stock market came to terms to with news of Alex Ferguson's retirement.
Shares lost almost a dollar in value in the first half-hour of trading when the New York Stock Exchange opened at 9.30am local time (2.30pm Irish time).
But before long the stock had shown a solid recovery and returned to around 18.60, just 1% lower than the closing price on Tuesday evening.
In line with NYSE regulations, United were forced to issue a statement early this morning following newspaper speculation on an impending announcement concerning Ferguson's future.
Ferguson, 71, will take charge of Premier League champions for the final time when they face West Bromwich Albion on 19 May.