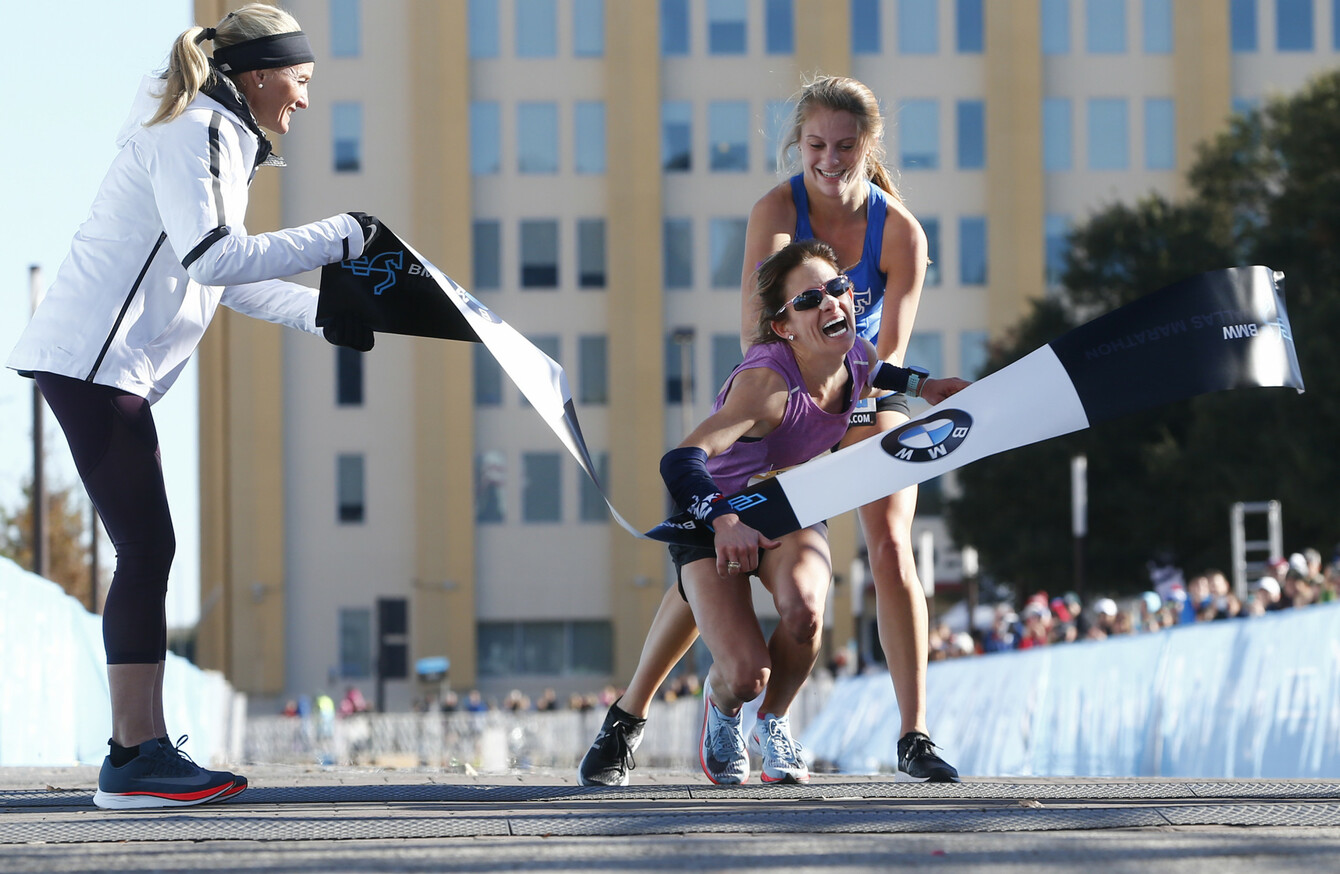 Image: Nathan Hunsinger
Image: Nathan Hunsinger
A RUNNER IN the Dallas marathon showed tremendous sportsmanship over the weekend to help a struggling race leader get to the finish line and win.
17-year-old Ariana Luterman — a high school student — was finishing the anchor leg of the girls' relay in the Dalas marathon on Sunday, when she came upon the women's race leader Dr Chandler Self on the final stretch.
Self was struggling over the final yards and her legs were buckling due to exhaustion.
Source: ESPN/YouTube
Luterman first came alongside Self with two miles to go in the race, and encouraged her to keep going.
The pair finished the race together arm-in-arm to allow Self to claim the victory in an unofficial time of 2:53:58.
Self walked the last few steps, such was the extent of the fatigue, and slapped down the tape at the finish line.
Speaking to Dallas News, Self said:
"I'm not really sure what happened. My legs started turning to Jell-O at Mile 24 … Then at Mile 25.5, they turned to Jell-O so much that every step I took, they were giving out from under me."
The New York City psychiatrist's family later credited the high school student with the win.
The42 has just published its first book, Behind The Lines, a collection of some of the year's best sports stories. Pick up your copy in Eason's, or order it here today (€10):