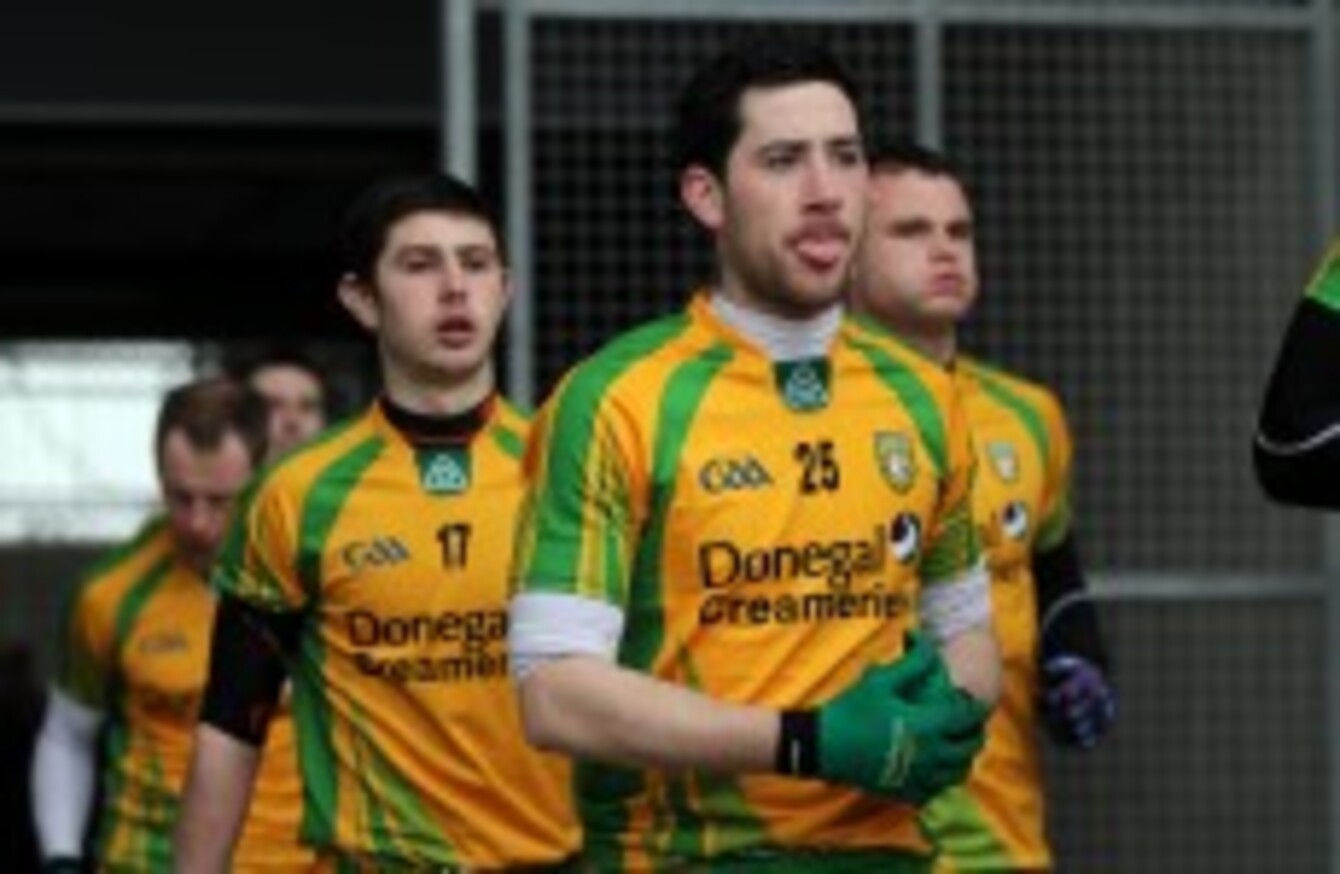 Mark McHugh left the Donegal panel this week.
Image: Cathal Noonan/INPHO
Mark McHugh left the Donegal panel this week.
Image: Cathal Noonan/INPHO
THERE ARE 'NO harsh feelings' in the Donegal squad after a turbulent week that has seen Mark McHugh and three teammates depart the county panel.
Donegal lost out last Sunday in the Division 2 league final against Monaghan in Croke Park before McHugh, Thomas McKinley, Gary McFadden and Anton McFadden left the panel in shock circumstances midweek.
But midfielder Martin McElhinney insists there are 'no harsh feelings' after the decisions.
"There is no harsh feelings between us or the management or any of the boys, they just decided to leave of their own accord. That's the way things go. The boys have left the panel due to other commitments. We understand and wish them good luck.
"Playing inter-county football now, there's a lot of commitments and travelling and the boys who have left are at college and finishing exams so we understand. I'm sure the door is always open to the boys to come back in.
"All are valuable members of our squad and if they wanted to come back, I'm sure they could have words with Jim and I don't think there'd be any problem with that. In Donegal we are very close and every man is best friends with each other. You take these things on the chin and you move forward."
Donegal's focus now shifts to their opening Ulster championship assault against Derry in Celtic Park on May 25th.
"We didn't get the result we wanted in Croke Park on Sunday. Fair play to Monaghan, they were the better team on the day. On Tuesday night we had a very good session and we forgot all about it.
"It's a different Derry team to be fair. They have a new lease of life under Brian McIver and it's a massive challenge for us. We're after winning two Ulster titles and the other teams was trying to knock us off it and everybody will be trying to knock Monaghan off it.
"There is a lot of interest in the game, it's sold out online tickets already and Celtic Park is one of the best venues to go to in the Ulster championship."