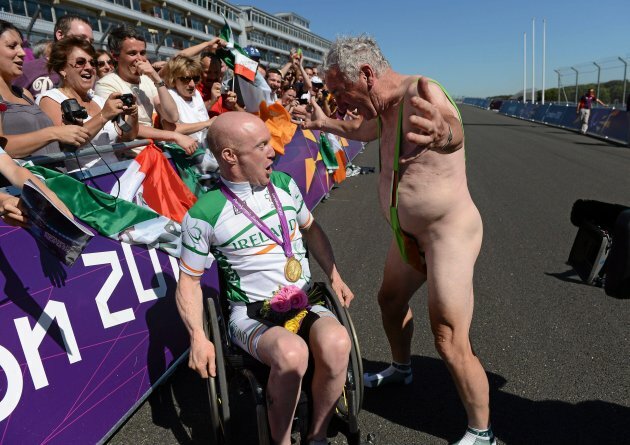 (Brian Lawless / Sportsfile)
IT'S NOT EVERY day you get to celebrate double Paralympic gold so who can blame Gerry Beggs, Mark Rohan's cycling coach, for making the most of a historic moment — or the least, depending on which way you want to look at it.
Rohan added road race gold to his time trial medal at Brands Hatch earlier today and we're guessing that Beggs lost a bet. Judging by Rohan's face, he was as surprised as anyone.