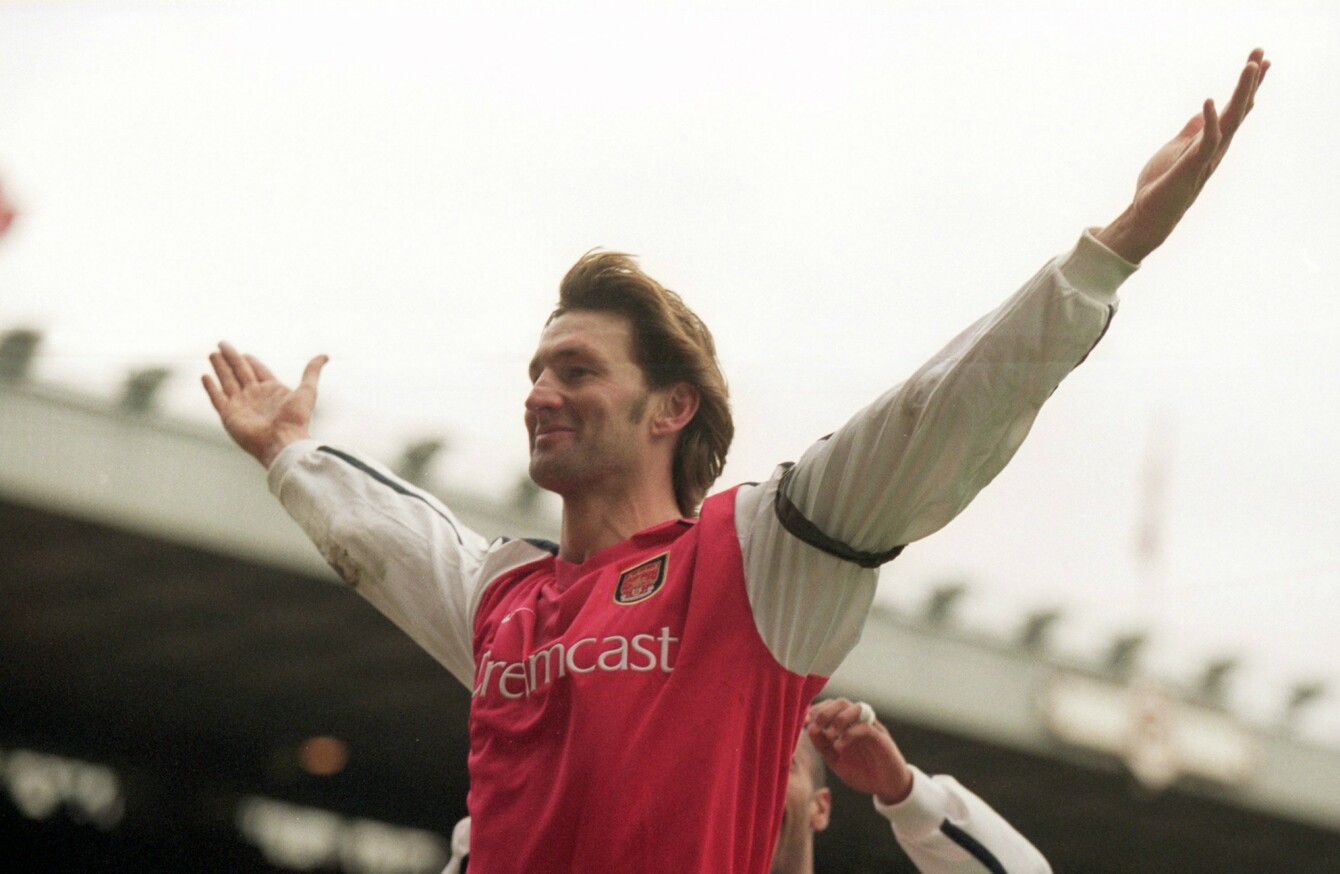 ARSENAL LEGEND TONY Adams was a better defender than the outgoing Chelsea captain John Terry, according to former Gunner Martin Keown.
Terry announced on Sunday he would be leaving the defending Premier League champions when his one-year contract extension expires this summer after 21 years at the club.
Former professionals-turned-pundits Jamie Redknapp and Jamie Carragher, both of whom faced former England captain Terry during their playing days, rushed to pay homage to 'JT', saying the 35-year-old will leave behind a legacy as the best central defencer to ever grace the Premier League.
However, Keown has a different point of view. When asked to describe the Blues skipper in three words, the former Arsenal defender replied: "Adams was better."
Keown won two of his three Premier League titles playing alongside Gunners icon Adams, who made over 500 league appearances for the north London side and captained England on 66 occasions.
Terry has achieved relatively more during his time with Chelsea, including four league titles, two FA Cups and the 2011-12 Champions League, but Keown claims it is time he departed Stamford Bridge.
"I've never been his biggest fan," Keown told the Daily Mail. "Chelsea need to change and bring in fresh blood. Maybe they need to remove any obstacles.
I've not worked with him, but I wouldn't have been wholly comfortable with him as a team mate.
"I don't know how much I would have enjoyed working with him. I respect that people who played with him admired him. He was powerful in the dressing room, but was he too powerful?
"Nobody can question what he has achieved on the pitch — he is a Chelsea legend — but maybe he could have gone about some of it differently."