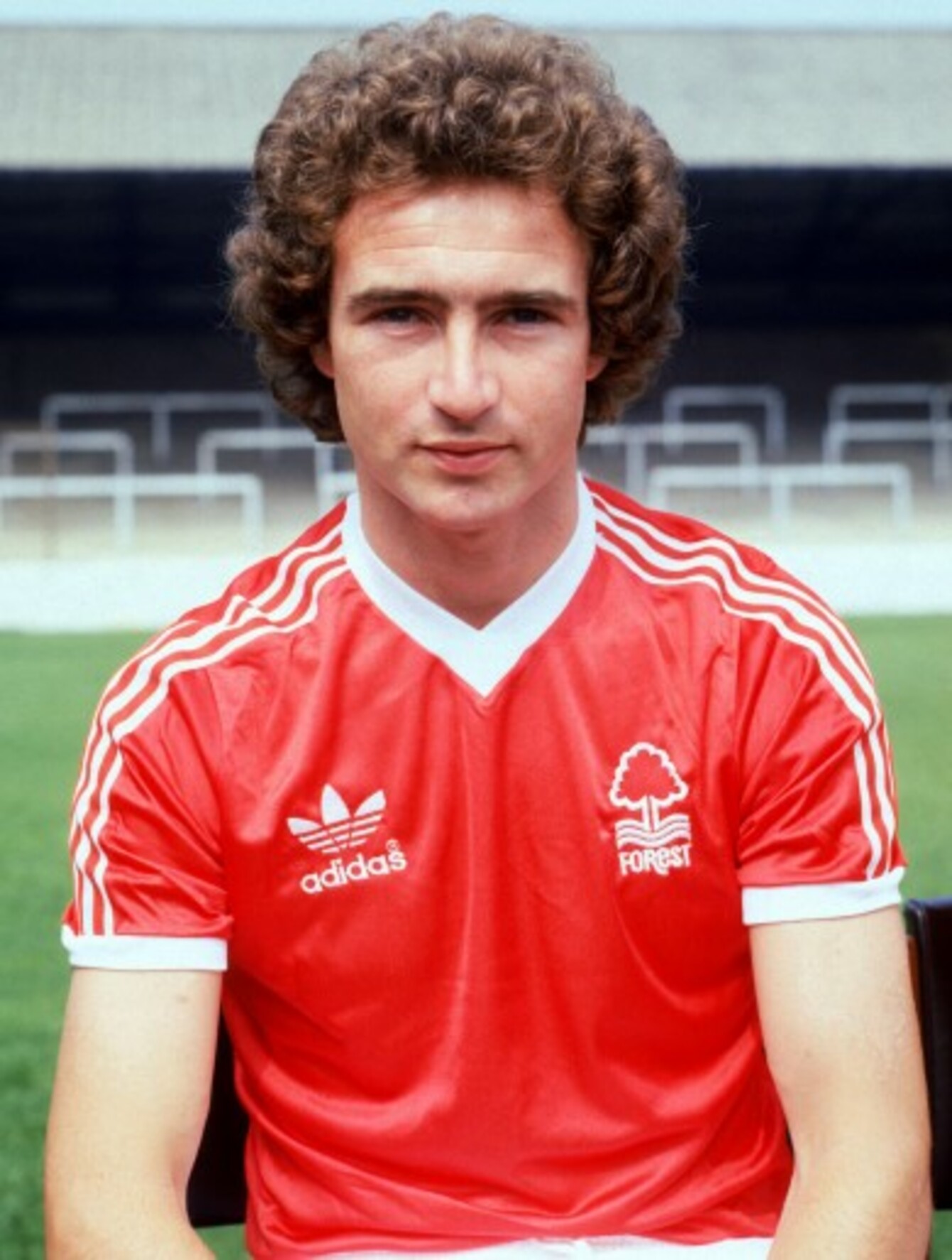 O'Neill the player in 1978.
Image: S&G/S&G and Barratts/EMPICS Sport
O'Neill the player in 1978.
Image: S&G/S&G and Barratts/EMPICS Sport
1. What county is Martin from originally?
2. Who was his favourite footballer growing up?
3.What GAA club did he play for?
4. Why was he banned from playing a Gaelic football match at Casement Park?
5. Which Spanish team did he score against as a 19-year-old for Distillery in the European Cup Winners Cup?
6. In which year did he agree to join Nottingham Forest?
The Forest team in 1973 with O'Neill second left in the back row. Credit: Peter Robinson/EMPICS Sport
7. What was Martin studying at Queen's University when the offer to sign for Forest came in?
8. What did O'Neill win during his time at Nottingham Forest?
9. Who scored the winning goal for Northern Ireland when O'Neill captained them to a 1-0 win over hosts Spain in the 1982 World Cup?
10. What did O'Neill used to joke about with international team-mate Sammy McIlroy when they played at Windsor Park?
11. When he retired from playing, who were his first club as a manager?
O'Neill facing France at the 1982 World Cup. Credit: Peter Robinson/EMPICS Sport
12. What did he achieve for the first time in Wycombe Wanderers' history in 1992/93?
13. Why did O'Neill resign as Norwich City boss after just six months in charge?
14. Who did Leicester City beat in the Coca Cola Cup final in a replay in 1997?
15. Name three players who started in the Foxes' Worthington Cup defeat to Spurs two years later?
O'Neill celebrates in the 1997 final replay. Credit: Michael Steele/EMPICS Sport
16. How many SPL titles did O'Neill win with Celtic?
17. Who managed Celtic's opponents in the 2003 UEFA Cup final?
18. What was O'Neill awarded in 2004?
19. What position in the Premier League did Aston Villa finish in three consecutive seasons under O'Neill?
20. How did O'Neill describe his partnership with Roy Keane on ITV this week?
Credit: INPHO/Donall Farmer