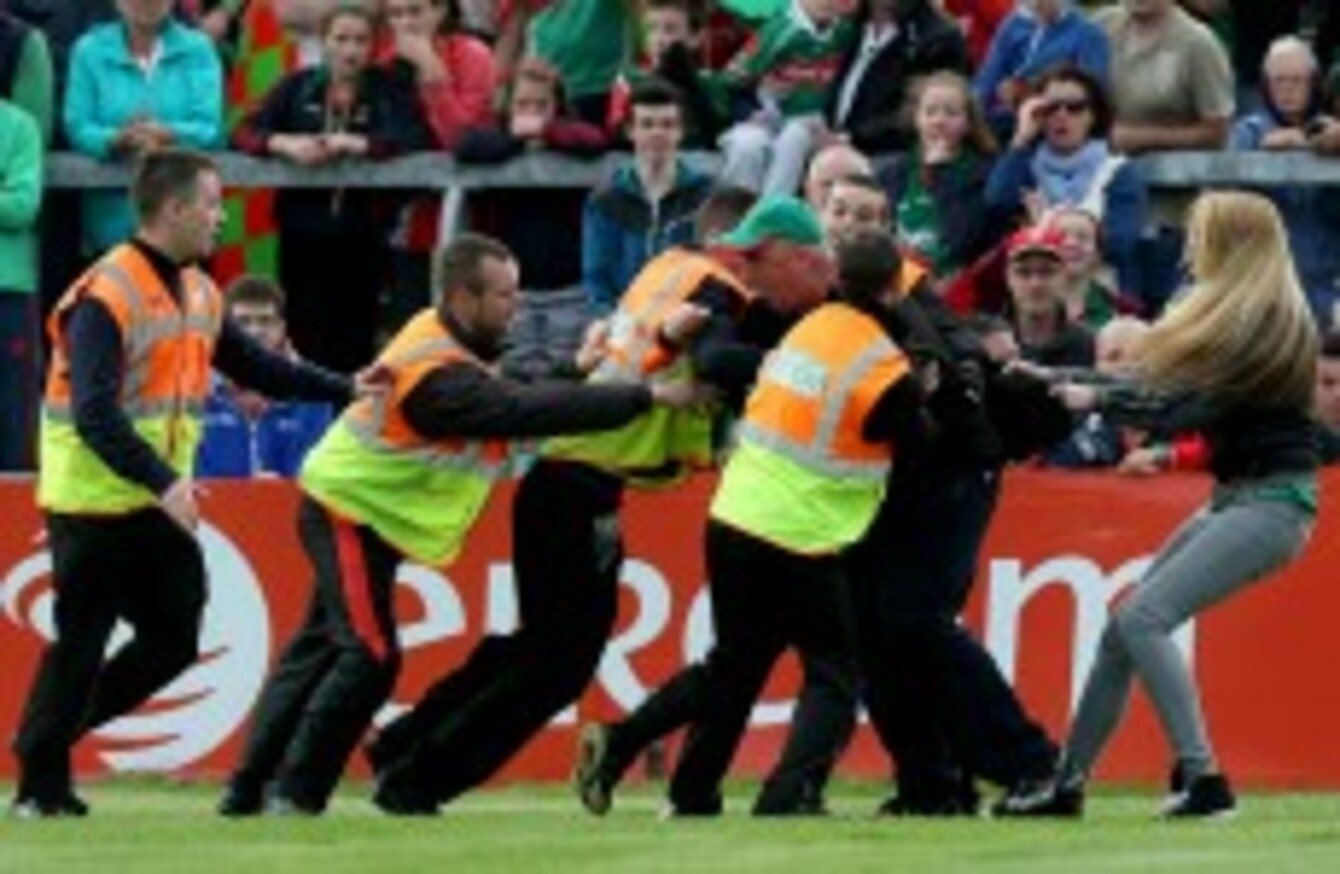 Image: Donall Farmer/INPHO
Image: Donall Farmer/INPHO
THE MAYO FAN who was slapped with a one-year ban after he invaded the Gaelic Grounds pitch during August's All-Ireland semi-final replay, has defended his actions by insisting that the incident would not have happened if the game had been played in Croke Park.
The choice of the Limerick venue for the replay between Mayo and Kerry provoked controversy as the game did not take place in Croke Park.
Mick Barrett has defended his action and told The Irish Examiner newspaper today that the incident would never have happened if Croke Park had been rightfully chosen to host the match.
"I don't think I have done anything wrong. But in saying that, there has been mixed reaction to what I did, here in Mayo — some people thought I did the right thing and others thought I didn't.
"But the first thing I would say is that it wouldn't have happened if the game had been played in Croke Park — where it should have been — and not in Limerick. There is no way I would have been allowed anywhere near the pitch in Croke Park."
Appeal
Five stewards were needed to escort the Mayo supporter off the pitch and after news broke yesterday that he would be hit with a one year ban, he has revealed he will appeal the ban.
"I was never called to any meeting or never received any letter or contact about a ban. My plan now is to appeal this ban, but I'm not sure how I go about doing that."