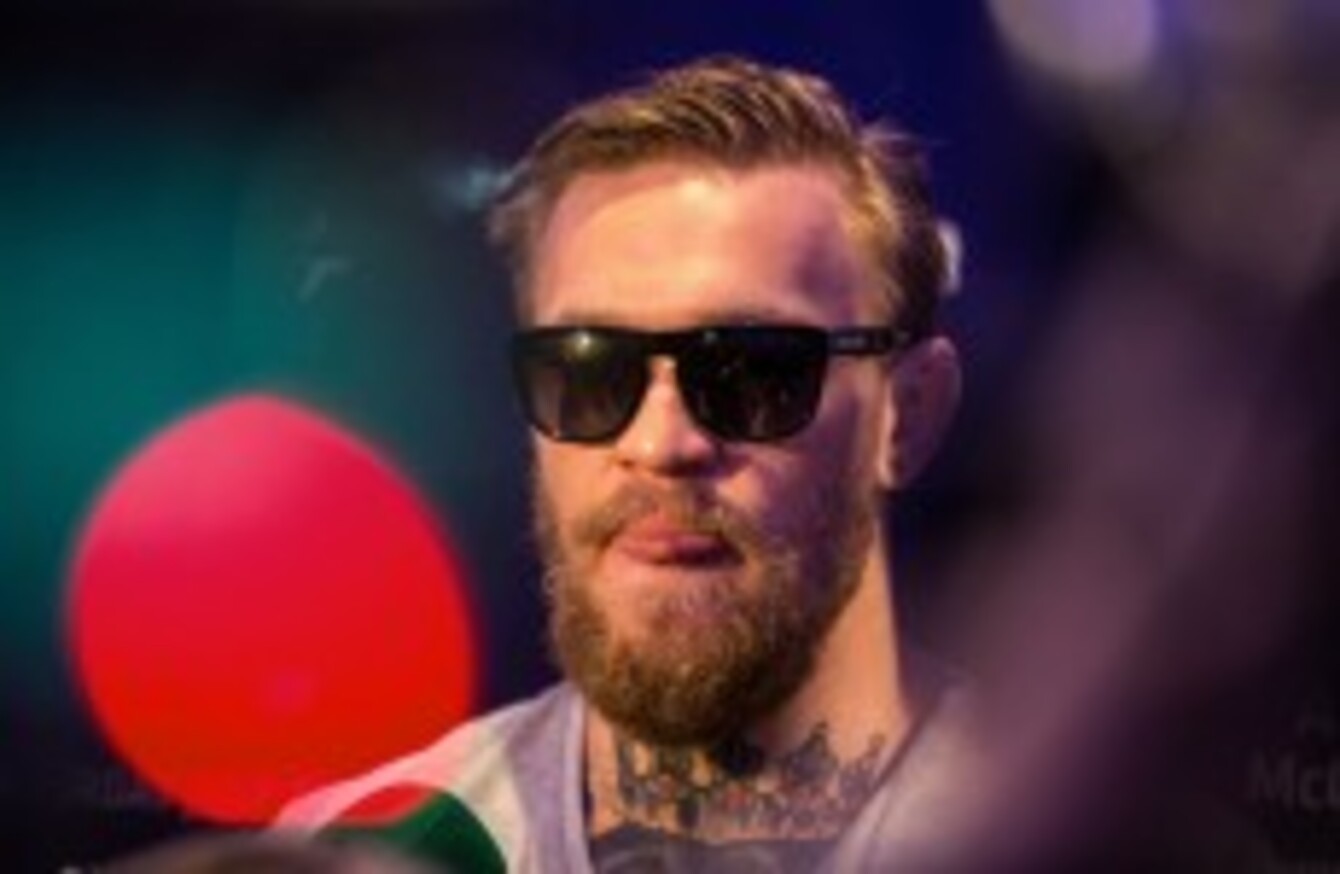 UFC interim featherweight champion Conor McGregor.
Image: Cathal Noonan/INPHO
UFC interim featherweight champion Conor McGregor.
Image: Cathal Noonan/INPHO
CONOR McGREGOR IS confident that his next contract with the Ultimate Fighting Championship will be worth nine figures.
Speaking to Ariel Helwani this evening on The MMA Hour, the UFC interim featherweight champion mentioned a "nine-figure contract which is en route".
McGregor then elaborated, claiming that he's currently negotiating with the organisation and believes his next contract should earn him over $100million.
"Now the contract I'm talking is nine figures," said McGregor. "Nine figures, I'm talking. Nobody in the game has talked nine figures. That's 100 million-plus. That's my contract. That's where I'm at and I've done it the way I've done it. "
According to McGregor, UFC 189 in July — which was headlined by his win over Chad Mendes — yielded up to $60million for the UFC. However, the Irish star says his clash with Jose Aldo at UFC 194 in December could bring a much larger figure.
When asked by Ariel Helwani if he's confident of being rewarded with what would be an unprecedented nine-figure deal by the UFC, McGregor was adamant that he's worth every penny.
The 27-year-old Dubliner said: "When you're bringing in 50-to-60 million revenue on a fight where the main-event guy has pulled out two weeks before, [do] you think anyone else can do that?
"This next one, we're estimating a gate of 10 million — 10 million dollars just for the gate alone. This is going to bring in 90-to-100 million dollars, this card here. So you're damn right I get it.
"I came at them with facts, I came at them with numbers, I didn't go around about. I looked them dead in the eye with straight facts and when somebody comes at you with clear facts, clear numbers, there's only one thing you can do in that situation: respect it.
"You've got to respect good business. If you don't respect good business, then that's on you. So I'm very confident that we'll come to a deal and it will be in the nine-figure mark. Rightfully so."