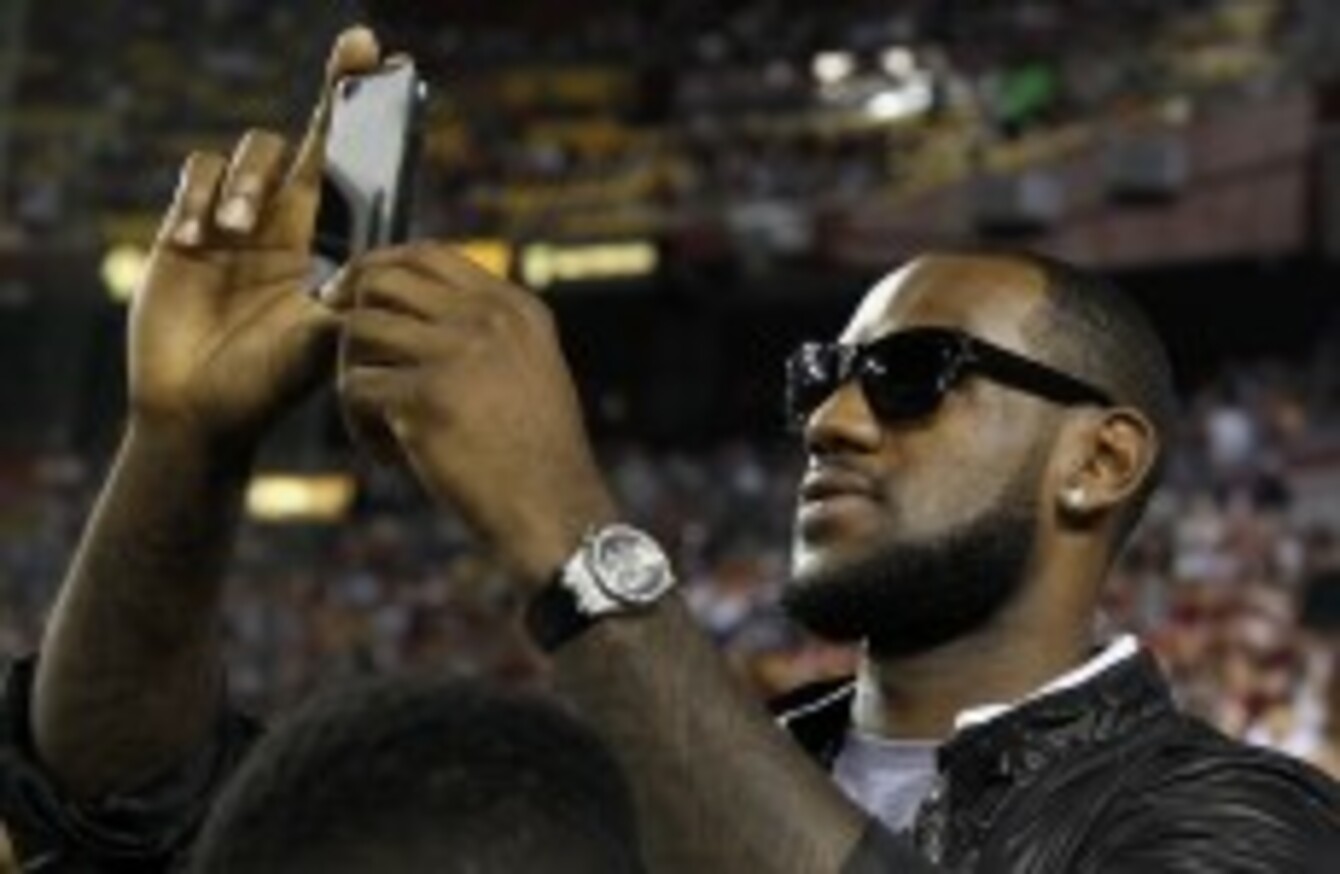 "Yo Rors, what's up? Wbs, Lebron"
Image: Evan Vucci/AP/Press Association Images
"Yo Rors, what's up? Wbs, Lebron"
Image: Evan Vucci/AP/Press Association Images
THEY BOAST "CELEBRITY" fans such as Gloria Estefan, Enrique Iglesias, Flo Rida and Anna Kournikova.
Now it seems that the Miami Heat have found themselves a genuine superstar supporter: Rory McIlroy
As a regular visitor to the Doral Golf resort in Miami, Florida, it turns out that the youngster from Hollywood has developed a taste for one of the most dislikable teams in the NBA (insert your own joke about choking under pressure here).
"Because I've been to see them more than any other team, it's just the team that I follow," McIlroy told NBC on Tuesday. "Even before Bosh and LeBron went there."
"I've been to about seven or eight Miami Heat games over the last couple of years. Playing in Doral, we try to take in a couple of games every year."
What's more, because he's a sports star and obviously mingles in more esteemed circles than ourselves, he's got LeBron James' mobile number.
And they text each other – quite a bit, it would seem.
"I've had a couple of texts from LeBron,"   "We're sponsored by the same watch company, Audemars Piguet, so we've gone back and forth a bit."
At the moment, the world and its mother seems to be revelling in the anti-LeBron backlash which has bubbled over following the Heat's 4-2 defeat against the Dallas Mavericks.
However, McIlroy, no stranger to misfiring in clutch situations himself, is confident that his text buddy will prove the naysayers wrong in the end.
I think he's been unfairly scrutinized. Everyone is going to have bad days, if it's on a golf course or on a basketball court. But he's got plenty more chances to win Finals. And I'm sure the Heat will have a chance to win it again next year.