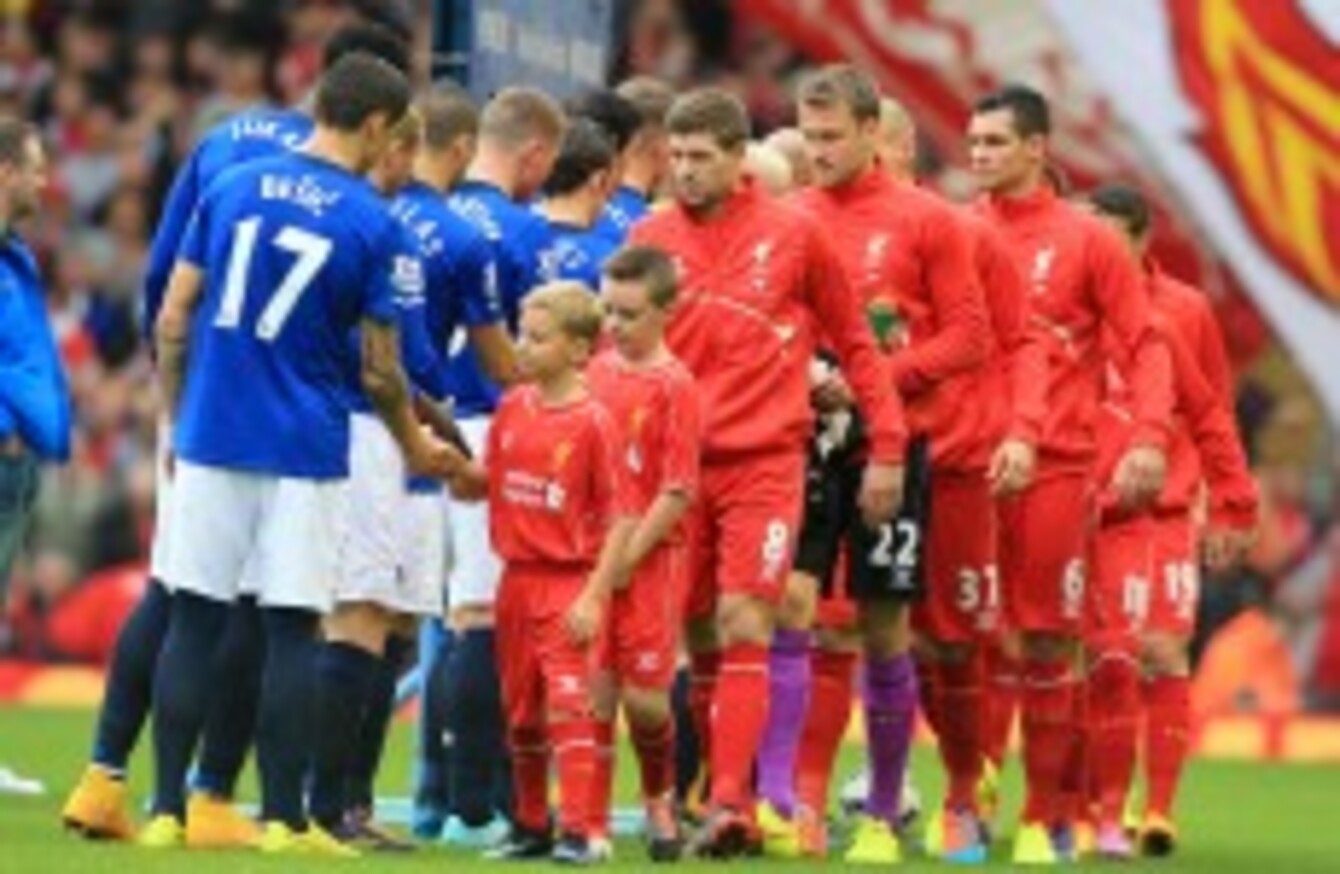 The police want the match to start earlier.
Image: PA Wire/Press Association Images
The police want the match to start earlier.
Image: PA Wire/Press Association Images
LIVERPOOL CITY COUNCIL are threatening to take legal action against the Premier League after the kick-off time for February's Merseyside derby was put back to 5.30pm for television reasons.
Broadcaster Sky Sports have selected the match, which takes place on Saturday 7 February, in their latest set of fixtures and in consultation with the Premier League moved the start time to the evening slot.
However, Merseyside Police have joined the City Council recommending for the game at Goodison Park to be moved forward because there are fears of drunken hooliganism.
The council's licensing committee wrote to the Premier League asking them to review the kick-off time or it will 'take legal advice on all appropriate options to enforce the position.'
The police say the later start time will give supporters 'excessive time' to consume alcohol while the potential for criminal activity will be increased significantly because of the 'protection of darkness.'
The match has been upgraded to a Category C fixture with a high risk of disorder.
"Merseyside Police do not support this fixture being played at 17.30 and reiterate our position that this fixture should have a kick-off time of no later than 13.30 on a weekend," the police statement read.
Superintendent Chris Markey, who is in charge of policing the fixture, insisted that there was no indication that any organised disorder was being planned and admitted the majority of supporters are there for the football and nothing else.
"The earlier kick-off time gives us the best chance to fulfil our obligations. It is well-documented that over the years the relationship between supporters has not been as good as it has been historically," he said.
"I firmly believe the police, the clubs, and the city council have a responsibility to minimise the likelihood of those problems and their impact, not only on supporters within the footprint of the stadium, but also the wider community.
"An evening kick-off time at a weekend is undoubtedly the most challenging and gives us the least chance of meeting our responsibilities."
The Mayor of Liverpool, Joe Anderson, has also asked the Premier League to review the kick-off time.
In previous years, clashes between Everton and Liverpool have been played at lunchtime in an attempt to minimise the likelihood of any problems between the supporters of each club.
When the fixture change was announced earlier this month, Everton informed the Premier League of the police's concerns.
Sky Sports are, however, the primary Premier League rights holder and have owned the 5.30pm slot on a Saturday evening for the past two seasons after BT Sport bought the rights for the earlier kick-off.
If it goes ahead as planned, it will be the latest time a Merseyside derby has been played on a weekend.