Former Dublin hurler Michael Carton.
Image: Cathal Noonan/INPHO
Former Dublin hurler Michael Carton.
Image: Cathal Noonan/INPHO
FORMER DUBLIN HURLER Michael Carton has described the atmosphere among Ger Cunningham's panel as "toxic" amid rumours of unrest in the camp.
A number of high-profile Dublin hurlers have departed in recent weeks, some dropped and some by their own choice, including Peter Kelly, Johnny McCaffrey and Paul Ryan.
Carton, 30, who retired from the inter-county game last year after being an unused sub in an All-Ireland qualifier win against Laois, claims questions must be asked about the numerous changes in personnel during Cunningham's tenure.
"For me, it was a toxic environment, there was no clarity, people weren't getting on and it just wasn't a nice place to be," the O'Toole's man told Newstalk's Off The Ball this evening.
"It just wasn't a nice atmosphere.
"You could see tension within the management team and that's going to filter down the ranks.
"If players are seeing that…there are going to be questions within the panel straight away and that's the last thing you want."
Just six starters remain from Dublin's drought-ending team that started the Leinster final in 2013 and Carton believes that is a clear sign of an unhappy camp, which he claims can be seen by the changes in the panel and backroom team.
"We speak about Dublin hurling and all the players who have left over the years but six of the management team have left which speaks volumes I think," Carton continued.
"It's unheard of I think in inter-county hurling to have two years and two different management teams.
"Inter-county is all about stability and continuity and if you have different management teams every year you're going in, where is that stability?
"You get to know your selectors and trainers and you know what they're about and what's expected of you.
"If that's changing year in, year out you're lost really as a player. You don't know what's expected of you, it's very difficult to play under."
Carton also opened up on his reasons for leaving the squad after being a Dublin senior hurler for more than a decade.
"I had my own differences with Ger," Carton added.
"I suppose there were four high enough profile changes he made that year [2015] — Conal Keaney going to wing-back, Liam Rushe going centre-forward, myself full-back and Peter Kelly centre-back.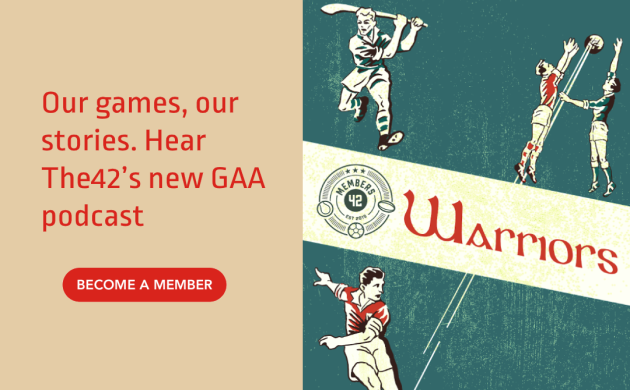 "Then in the first championship match everyone had resorted to where they had played the previous year.
"You could see things unravelling by the end of the league. We started so strongly, things took a dip.
"On a personal level Peter Kelly had come back to full-back, which I think was right because he was an All-Star full-back and he's a smashing hurler.
"From a personal point of view I had spoken to Ger on several occasions one-on-one about having a chance to play out the field or anywhere on the field and having a crack at a starting position.
"I was told 'you'll get it' and I was constantly back at full-back.
"Under Ger's tenure I only played in one position and that was as a full-back.
"It spoke volumes of what he thought of me as a person really. He just wanted me as a back-up if anything happened our full-back and after giving 13 years to Dublin hurling I just wasn't ready to accept that."
Carton has also called on GAA officials in the capital to get involved.
"I think the county board have a huge part to play in this," he explained.
"I think it's unheard of the number of players who have left the panel in inter-county hurling, there have to be questions asked.
"The county board are happy enough for the Dublin footballers to be winning All-Irelands and for Dublin to survive in the hurling in Division 1.
"If that's the sum ambition in Dublin hurling now there's something seriously wrong after what we've brought it to over the last 10 years."
The42 is on Instagram! Tap the button below on your phone to follow us!