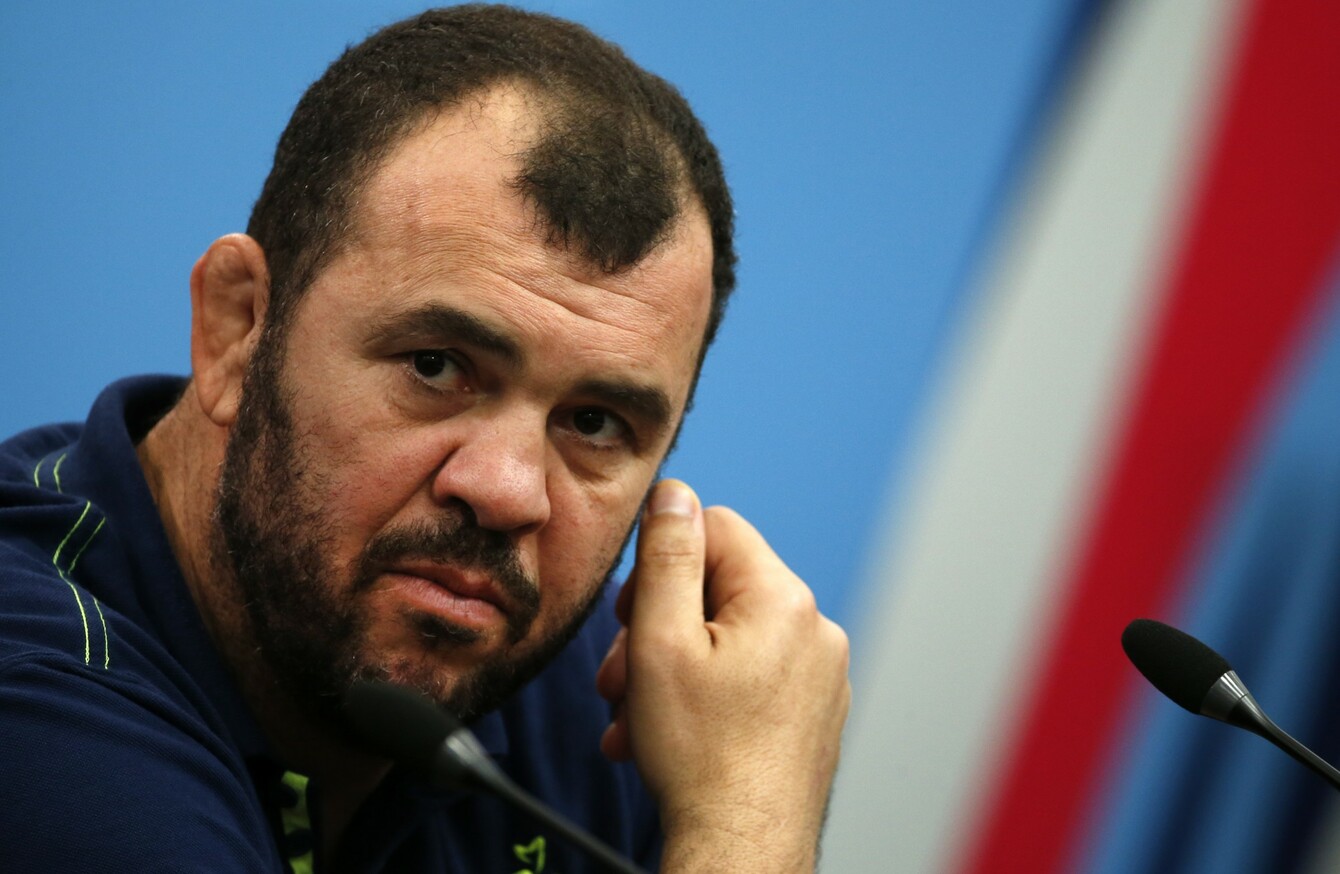 Cheika is hoping to win on his second trip back to Dublin.
Image: Alastair Grant
Cheika is hoping to win on his second trip back to Dublin.
Image: Alastair Grant
MICHAEL CHEIKA DOESN'T need to examine the tape from Ireland's two meetings with the All Blacks to know his Australia side face the 'biggest game' of their northern hemisphere tour in Dublin this weekend.
The Wallabies coach leaves the review sessions to his assistants Stephen Larkham, Nathan Grey and Mick Byrne, instead focusing on his own team as they prepare for the penultimate fixture of a gruelling season.
"Mate, I haven't actually seen either of the games as yet," the head coach says at Australia's first media session of the week at their Conrad Hotel base.
"That's not my job really. The other boys have – Stephen Larkham, Nathan (Grey), Mick (Byrne) and Mario (Ledesma). They do all that. I try to concentrate on our team. I've seen highlights obviously. They look like they were good encounters.
"What I can glean from it all is that we've got our work cut out for us because they got closer to them in their two games than we did on the three games. It's going to be a pretty tough battle.
"I think it's clear that (the All Blacks) are the standard-bearer of the game right now. From the Chicago game, it worked out for Ireland. One of the things that's really been interesting, is we've got a lot of new lads on our trip. Getting them to learn how difficult it is to win over here … the northern hemisphere teams, buoyed by their home crowds, they're very, very difficult to beat. It's a real challenge.
"For all teams coming from the southern hemisphere. We've all had tough games coming over here – all four of us. For us, it's just about resetting at zero today, saying 'this is going to be the biggest game of the tour, without a doubt' and getting stuck into it."
The 49-year-old returns to Dublin this week — the city he spent five years living in during his time in charge of Leinster — with his side hoping to complete the third leg of a home nation grand slam.
After victories over Wales and Scotland, as well as France at the weekend, the Wallabies arrive infused with a new-found level of confidence following a disappointing Rugby Championship campaign. It has been a year of highs and lows.
With Test matches number 14 and 15 of the calendar year on the horizon, Cheika used Saturday's game in Paris to shuffle his pack and give some of his travelling party the opportunity to impress.
"I wouldn't say they had a week off deluxe. They didn't have the feet up at the hotel relaxing," he said of those players rested ahead of the Aviva Stadium fixture.
"However many there was, only a handful, they had some time off and some time working and training.
"All of them who have had big loads this year. But at the same time, I think we're just starting to get to our proper fitness. Last week was not just about breaking guys, it was also about giving other guys an opportunity.
"Which one was the priority is only in my head. But there was definitely a combination of both factors. It's just a choice we made and they'll have to get themselves back into training with the team quick smart.
"They trained Thursday with the team last week, and back into the swing of it quick smart to get ready for this weekend."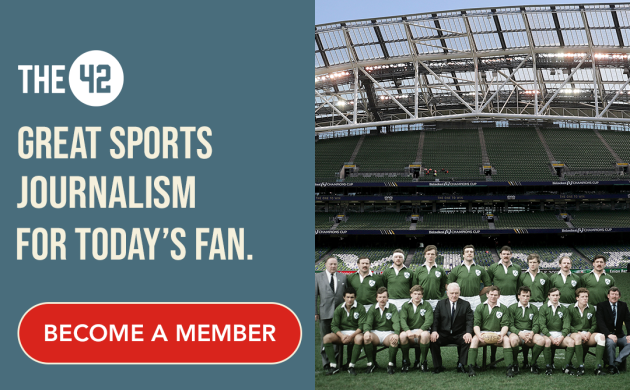 With Cheika urging his players to hit the reset button this week, their preparations for Ireland begin in earnest this afternoon when they hit the training paddock in Terenure College.
Quade Cooper, who was ruled out of the game at the Stade de France at the last minute due to injury, is expected to train fully and be fit for selection for this weekend.
Cheika admits a few players 'have played through small injuries' but otherwise he has a full deck to choose from.
"Get their heads, more than anything, fresh and ready to go for the game," he adds.
The42 is on Instagram! Tap the button below on your phone to follow us!