AN UNFAIR ADVANTAGE in their ability to attract sponsors or simply a reflection of their status as a prized asset in the GAA?
Dublin's lucrative new sponsorship deal with AIG has prompted plenty debate since it was signed recently.
It's a topic that Michael Moynihan, the author of a new book 'GAAcomonics: The Secret Life of Money in the GAA', is familiar with.
"The deal feeds nicely into the book and shows the importance of Dublin to the GAA. Their competitiveness is crucial. If Dublin went off the rails, dropped down a division in the league for example, it would be catastrophic for the GAA.
"Attendances would suffer and that feeds into broadcast rights. John Trainor of Onside Sponsorship told me that the example he gives to people in England when talking about the GAA is that Dublin's worth is equivalent to Man United or Liverpool."
If Dublin's financial situation is rosy, the same cannot be said of some other county boards around the country. Their scenarios is a cause for concern for the GAA.
"A lot of people were happy in the book to discuss the issue of county board expenditure", says Moynihan. "County boards can lose the run of themselves with managers.
"It was interesting to discover that a lot of counties don't set out with budgets at start of year. The downside of that is you don't know how much you're going to spend.
"I spoke to Paraic Duffy and he broke down county boards into three different categories of about 10 or 11 counties each. You have the wealthy counties like Dublin and Cork who will always have money to spend.
"Then you've small counties who know they won't generate big money, so they have the common sense not to lose the run of themselves.
"But then there's 10/11 counties who are a cause for concern in the middle. They are the ones with aspirations to join the elite and they're putting themsevles under pressure to do that. It's about trying to balance ambition with reality."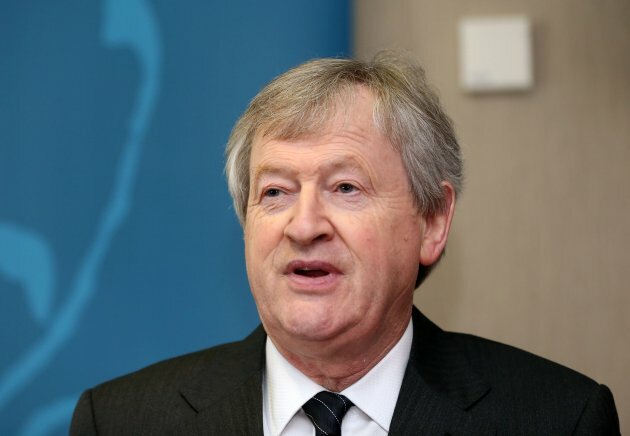 Paraic Duffy.
Pic: INPHO/Cathal Noonan
And the grassroots of the GAA are not immune to financial pressures either, as evidenced by recent high-profile examples. It was an issue that cropped up for Moynihan when writing the book.
"I asked Enda McGuane who was with the Munster Council, about what is the issue that keeps you up at night? He said it's clubs as they're coming to us in huge financial straits.
"It's a case of over-ambition in developing facilities. You're talking about small population bases but the problem is that where are the people to use this fantastic facility?
"It was interesting to talk to Tipperary manager Eamonn O'Shea, who is an Economics Professor in NUIG, about the concept of outside managers in clubs. He was pointing out that club can be dazzled by the icon index and get a coach from outside rather than within.
"I also found that clubs who have famine periods can often be ones with financial problems. The best guys in the club are sorting that issue instead of the core business of coaching and helping the underage structures. That becomes a vicious cycle."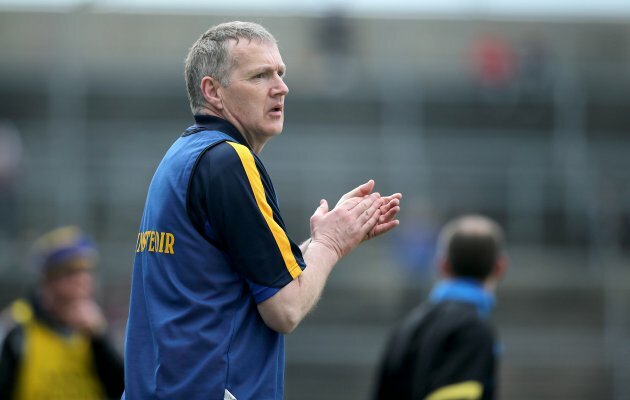 Eamonn O'Shea
Pic: INPHO/Morgan Treacy
Could the nuclear scenario materialise of clubs having to fold due to financial pressures?
"It comes down to trustees in the clubs", says Moynihan. "They're the ones whose houses are on the line if it all goes wrong. But there isn't interest amongst banks to foreclose on clubs.
"If the bank is called in, as long as the club are making an effort to keep payments going, the show is kept on the road. It'd be unthinkable really that a club would close and nearly counter productive for a bank given the negative publicity it would cause.
"Former GAA President Sean Kelly was talking about these horror stories and he reckons the GAA will eventually have to absorb those losses, which isn't an ideal scenario."
Tickets
In relation to finance, the GAA often gets plenty flak for ticket prices. The theory that the GAA is a 'grab all association' was something Moynihan was aware of.
"It's a circular argument. You can be entitled to complain about ticket prices when you're going to a miserable venue in March for a league game when the weather conditions are terrible and you can't get something as basic as a cup of tea.
"Against that, the GAA argument is they need to generate that cash to support schemes for kids underage. Tom Ryan the GAA's Head of Finance told me that it's a delicate balancing act for them with the prices.
"They also are very conscious that they don't want to get people out of the habit of going to matches.  I've kids myself and I know what it's like when you've a family and the cost of going to a match.
"But the GAA has a very strong card at all times as they can prove that 86% of money at turnstiles goes back into the GAA. That's a very difficult argument to overcome and I think people should realise overall that it's an organisation that does its business very well."
Origins
Moynihan is pleased so far with the reaction to the book. The subject matter is influenced from inside and outside sport.
"When I was thinking of writing the book, Soccernomics by Simon Kuper was something I had looked at. Freakanomics was a book I'd have been influenced by as well.
"I had also been thinking about a book on the economics of Irish sport but the more I thought about it, the GAA was a perfect fit. You have an organisation which has amateurism as its ethos, depends on volunteers to be it's bedrock and it also generates a huge amount of money.
"It's gone well and the reaction's been good so far, I think people realises it's a different topic to be looked at."
* 'GAAconomics: The Secret Life of Money In The GAA' by Michael Moynihan is published by Gill & Macmillan. It is available now in all good bookshops and online*